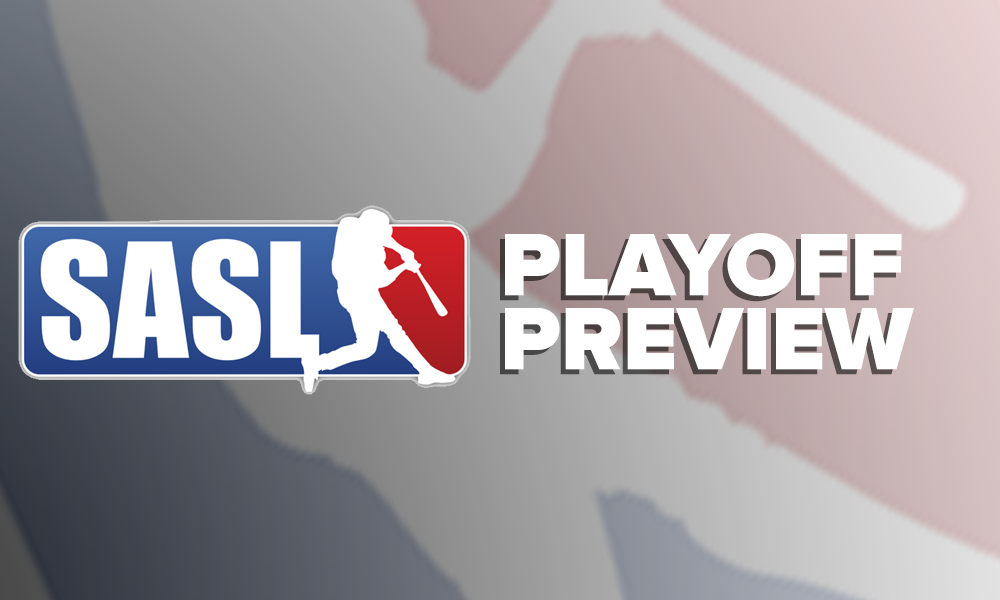 Young raw talent versus savvy veterans. A powerhouse matchup between resurrection and rough riders. While both teams have strong hitters across the lineup the game will be ultimately decided by outfield play. Outfield will need to cover a lot of ground at Eisenhower 2 and in a three game series it'll be a battle of attrition. Rough Riders come in with a deeper bench but Resurrection have skilled veterans at almost every position.
Keys to victory: 
Resurrection: With nagging injuries captain Naveed needs to make sure everyone stays healthy and hydrated. Salonpas and icy hot may be in high demand if this series goes to three games. 
Rough Riders: Simple, captain Adnan needs to keep his team together and focused. 
Let's take a look at the matchups:
| | | | | |
| --- | --- | --- | --- | --- |
| Position | Rough Riders | Resurrection  | Advantage | Comments |
| Catcher  | Syed Hashimi  | Hasan  | Even | Both catchers are hitting well and how much defense can a catcher really provide. Except for that play at home.  |
| Pitcher | Wahid Hosein  | Salman | Minor advantage Rough Riders | Savvy veterans on both sides but Wahid overall baseball IQ gives Rough Riders the advantage. Resurrection are going to need Sal pitching and hitting on all cylinders.  |
| 1B  | Anthony Dindyal | Raheel | Major advantage Rough Riders | No brainer.  |
| 2B | Nisar Ahmed | Atif  | Resurrection  | If healthy, Atif is a solid glove. Defense at second base can start or stop a rally.  |
| SS | Alan Dubey | Imran  | Even  | Alan has raw talent and continues to grow in this league. Imran has continued to hit well at the top of order.  |
| 3B | Zeshan Hamdani | Ali N  | Resurrection | Better defense for rough riders. Zeshan give rough riders more range and unnecessary splits.  |
| RF | Suliman Halimi | Usman G | Resurrection | Usman G is a proven commodity. Sully will need to play his best game to keep up with an offense that loves hitting to the right side of the field.  |
| RCF | Sik Dhillon | Waqas | Even | Waqas serves as the better defender but Sik brings a stronger bat.  |
| LCF  | Dylan Hoosein | Usman S  | Even  | Evenly matched on both sides. Dylan and Usman are both middle of the order hitters and have great range in the outfield.  |
| LF  | Fabio Perez | Naveed  | Resurrection | Naveed is a proven veteran. A line drive hitter who can place the ball in any direction.  |
Prediction: Game one: Rough Riders 16- Resurrection 7 
Game Two: Resurrection 19 – Rough Riders 9 
Game Three: Resurrection 16 – Rough Riders 4 
Resurrection wins the series in 3 games; the first two being hard fought, then Resurrection with a mercy to advance to the finals.