Savages are 2017 Champions
Pitcher Yasar Bokhari named Finals MVP after Savages sweep Empire in the finals.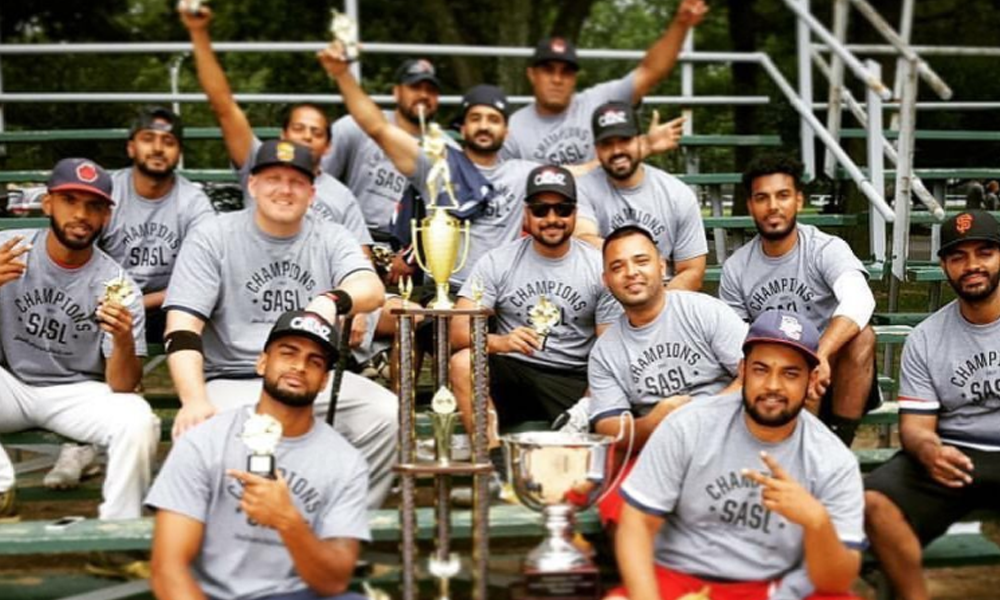 Eisenhower Field D was the location for the match up between the Savages and Empire.
Savages won in convincing fashion as they swept Empire in 2 games.  Empire only led in the top of the first inning.  The Savages just made the big play and took the extra bases. Empire made a run in game 2 and it looked like they may have been able to steal the game, but defensive lapses by Empire did them in.  
Yasar Bokhari was in vintage form keeping Empire off balance sans the 5th inning in game 2.  With a mixture of spinners and short pitches, he had the Empire bats popping up. 
The only player on Empire who was able to figure out Yasar was Chris Mui who went yard 3 times and was robbed of another home run by Charlie at the fence.
Savages were paced by Anwar Sadat as he made only one out in the day. It was a true team effort though as the bottom of the line up seemed to always get on and the big guns drove them in. 
Veteran Pavy Badwal a mainstay on the PSR teams won his first championship. 
Both games were streamed in their entirety with SASL Live. 
Game 1:
Game 2