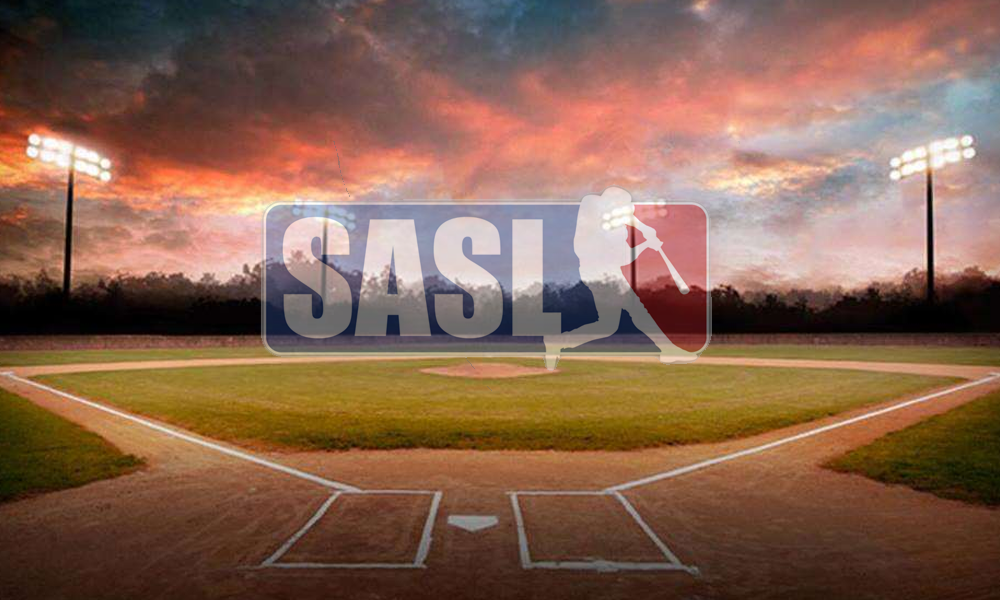 LAST WEEKS PREDICTIONS: The experts got 4 of 6 right last week. The Ones sweeping Dothrakis was a big miss as they expected it to go the other way.
YEAR TO DATE TALLY: 32 out of 53 right (61% success rate).
Matchup:

Dynasty

(

15-5

) vs

The North

(

15-5

)
Field: Mitchel 2

@ 8:30am
The final week is here and what a matchup. Tied for #2 right now, both teams look to secure that #2 spot to face a tired SNL team instead of a fresh sixth seed. Dynasty split with Shooters last week. They lost the first game but then only allowed 1 run in Game 2. The one thing Dynasty was missing in previous years was pitching and Ali G has really filled in that void so far. Can Yamin prove that he deserves the MVP over Yoba or Andy? The only question remaining is will they still choke in the playoffs as tradition? The North also come off a split with the Mamba's. They started the season off unbeatable but in the last month they have started dropping games. Were they coasting till playoffs and are waiting to turn it up against Dynasty this week to warm up? Charley at one point was leading the MVP votes but has since fallen back a bit. With him being the most consistent player on the team, they need him to play at his full potential.
Predictions: Split! Both teams are looking for the second seed. They could potentially face off again later in the playoffs so expect them too play at full potential.
Matchup

MonStars

(

10-10

) vs Hit Squad (

11-9

)
Field:  

Cantiague

C

@ 8:30am
MonStars swept Dad Bods last week while game 1 was very close, game 2 not so much. Consistency has been an issue with this squad all year long. With this being a veteran team, expect them too flip the switch come playoff time. Vinny being the clear #1 on the team. He currently leads in average, HR and RBIs while playing great defense at SS. Another dangerous player in Kunal, look for him to step it up in the playoffs. They face another veteran team in Hit Squad, where both teams could potentially see each other again in the playoffs. Hit Squad has had an injury plagued year. Each week they have a different lineup to accommodate missing players. A fully healthy Halimi can change the tide of the series come playoff time. Winner of 2 straight finals, this team knows what it takes to win playoff games and will execute the proper game plan. Like The North/Dynasty games, these games are a test for playoffs.  
Predictions: Split! A healthy Hit Squad team would beat MonStars but its up in the air on who will show up on Sunday. We will need to see if MonStars do have another gear for these kinds of games.

Matchup: The Ones (

12-8

) vs

Black Mamba's

(

8-12

)
Field:

Wantagh C

@ 8:30am
The Ones just swept Dothraki's, game 1 in dominating fashion. Offensively they have proven that they are #1 in the league. The one thing still lacking is the defense on the team and that will come and bite them. Otherwise they have the most likely MVP in Yoba who has had an absolute dominate year. Leading the league in RBI's at 70, 12 more then #2. If everything stays the way it is, they are looking at Hit Squad as their first-round opponent. Black Mamba's on the other hand come off with a split against The North. Beating The North should give them some confidence going into this matchup and SNL. A scrappy team that does not give up. No matter the results of this series, Mamba's are locked into SNL looking at either TSFE or Shooter. If Dan had played from the start, he would have most likely been MVP this year.
Predictions: Split! Mamba's ability to not give up always keeps them in the game. Defensively they have to be solid and make the stops in order to contain The Ones otherwise it could look like the Dynasty came all over again. Yoba wants to prove he is MVP so expect him to be the difference maker once again.
Matchup:

Shooter

McGavins

(

10-10

) vs

TSFE

(

10-10

)
Field:

Seamens

4 Dirt @ 8:30am
Another SNL preview. Shooters started the season off like the Sliders but turned it around mid-season. Now they are looking at a potential SNL matchup with either TSFE again or Troopers. Shooters split with Dynasty last week but only managed to score 1 run in game 2. Everybody counted them out but especially with how last season ended for them, they could make some noise come playoff time. No clear star on the team so far, TK has definitely underperformed along with Mike Velez. They face another struggling team in TSFE who just couldn't get it right this year. TSFE split with Hit Squad who once again were missing some players, notably Halimi. They are locked into an SNL matchup as well where they are hoping they can come alive and turn it around for the playoffs. With no clear star on this team either, TSFE needs everyone to contribute and play smart.  
Predictions: Split! Shooters have definitely been the hotter team as of recently. Look for them to make a statement this week and prove to the league they belong in the playoffs and the beginning of the year was a fluke. TSFE has been plagued by inconsistency so who knows which version of this team will come out on Sunday.