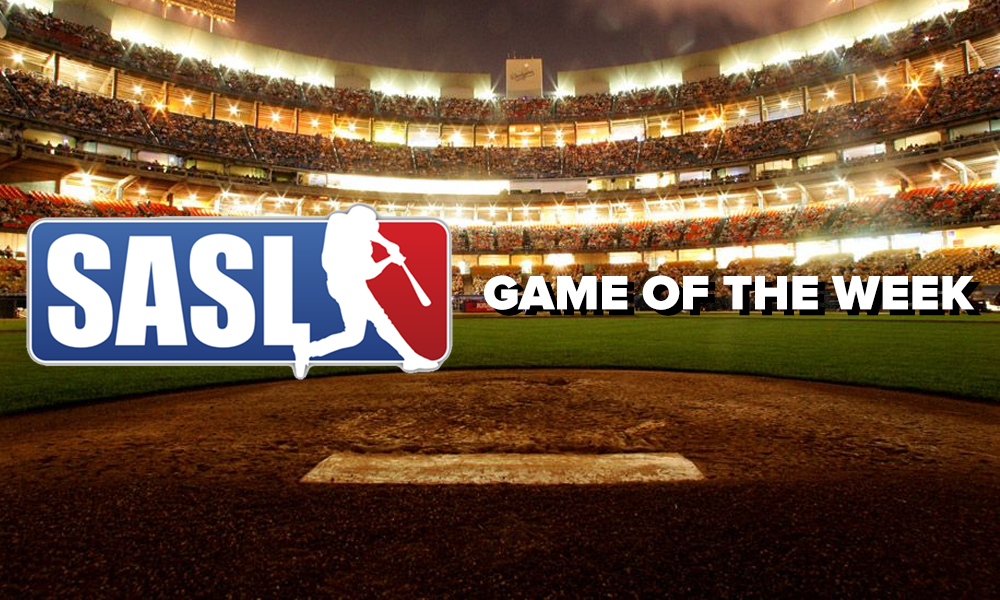 SASL 2021 D3 WEEK 4 GAME OF THE WEEK
WEEK 7 SCHEDULE       
Resurrection (7-5) vs High Rollers (7-5) at Eisenhower D
Hornets (2-8) vs Dadbods (5-5) at Cantiaque A
Ruff Ryders (6-6) vs Bats (7-5) at Seamens Dirt
This week we have MULTIPLE games of the week in division 3.  As you can see from the records above, it will be a tight race to the finish line for first place and which team gets the right to choose fields.  Resurrection, High Rollers, and the Bats all sit at 7-5, while Dadbods and Ruff Ryders are 1 game behind with .500 records.
Resurrection captained by Naveed Ahmed will be squaring off against Gotham Green's High Rollers at Eisenhower D.  Gotham added Kunal Oak before the drop deadline and he hit 3 home runs over D against the Ryders just a few weeks ago.  Resurrection sits at 7-5 but has benefited from 2 forfeit victories from, that's right, the High Rollers.
The Bats square off against the Ruff Ryders at perhaps the most undesired field in SASL history, Seamans Neck DIRT.  The Bats have been the surprise team in D3 this year behind the leadership of Nabeel.  The Ruff Ryders are also an improvement over last year's team with the addition of the dynamic father son combo that is Wahid and Dylan Hoosein.  You can expect to see two competitive games here with these two scrappy teams grinding it out to try and capture first place.
Prediction: High Rollers sweep Resurrection to claim sole possession of first place as the Bats and Ruff Ryders split.