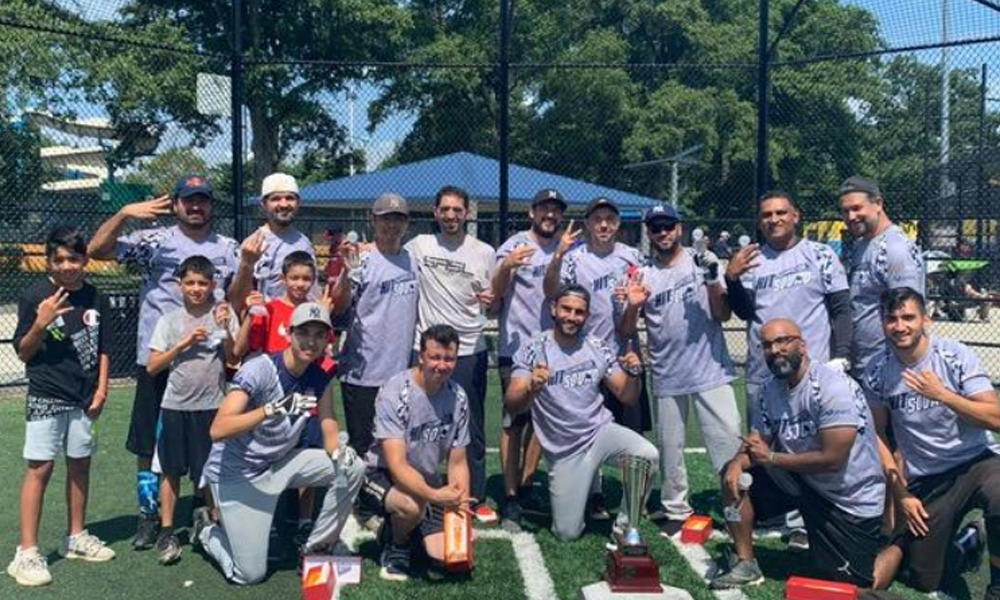 A huge congratulation goes to our 2019 SASL National League Champions Hit Squad.
What an exciting conclusion to a memorable 2019 season in the National League. Captains Ali Najimi and Ammad Sheikh have done it again! Back to Back championships and 3 out of 4. Is this what you call a dynasty?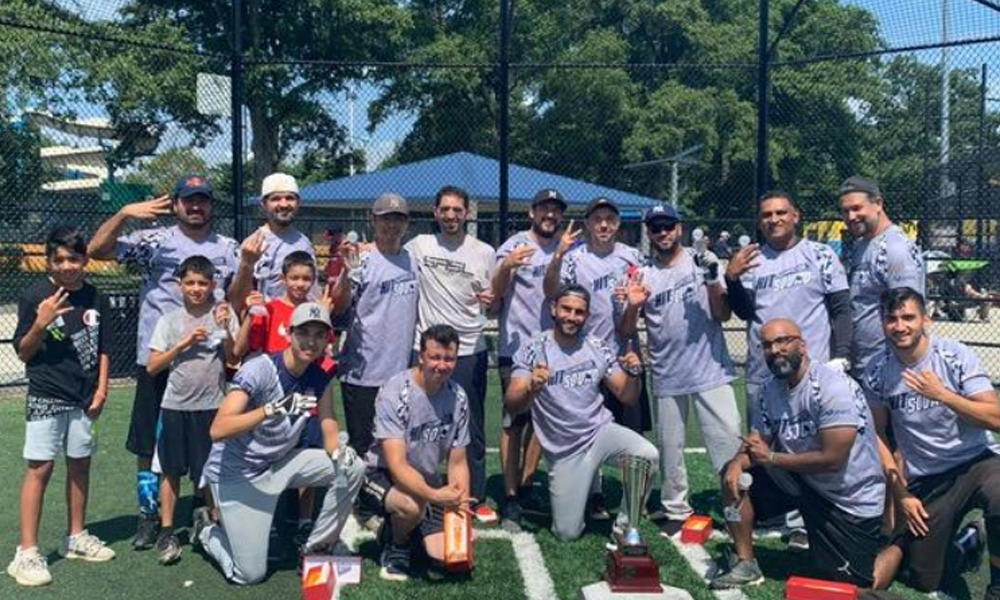 The Finals started with Hit Squad as the third seed facing the mighty Scoobies Force who were the first seed. Scoobies Force lost 2 games ALL season. In the Playoffs they steamrolled Strike Force before beating Bengals in two close games. They came with all the momentum in the world. Hit Squad on the other hand, had two tough series before the Finals. They squeaked by Bats in 3 games in controversial fashion. In the Semi-finals, the went against Shooters and Shooters gave them all they could handle. Hit Squad prevailed in 3 games once again.
In game 1 of the Finals, Hit Squad jumped to a commanding 7 run lead in the late innings. However, some fielding miscues and clutch hitting by Scoobies Force tied the game up by the 7th inning. Scoobies Force actually had the game wrapped up in the bottom of the 7th when their cleanup hitter Mike Kovacik came to bat with 2 outs and bases loaded. Solyman robbed him with a great play in RCF to keep the game tied. In the end, Hit Squad won in 9 innings! The veteran factor was definitely there. 
In Game 2, Scoobies Force looked absolutely shell-shocked. Hit Squad jumped to an early 5-0 lead and never looked back. Their strong defense and Wahid's masterful pitching kept SF at bay and in the end Hit Squad ran Scoobies Force out of the park in mercy fashion.  
Congrats to Ankit Ramchandani for winning the 2019 NL Finals MVP. He was clutch all day, and was the prototypical leadoff hitter. Getting on and creating havoc with his speed. He also played an excellent SS. He wasn't the only noteworthy player. Wahid once again showed his true HOF brilliance as he got weak contact all day. Ahmad Halimi was such a threat, he got walked 7 times in the day. And Tim Alicea made Scoobies Force pay almost every single time. Let's not forget Ramin Rasuli with a great catch and the walkoff hit in game 2. Ammad Shiekh with the clutch rbi's in game 1. The list goes on and on.
Now Hit Squad can go off into the offseason with all the teams still looking up to them and try to copycat them. How do they get it done year after year? The core remains the same and they always seem to find those missing pieces that fit right into their culture. Once again, congrats from everyone in SASL! YOUR 2019 SASL NATIONAL LEAGUE CHAMPIONS…..HIT SQUAD!