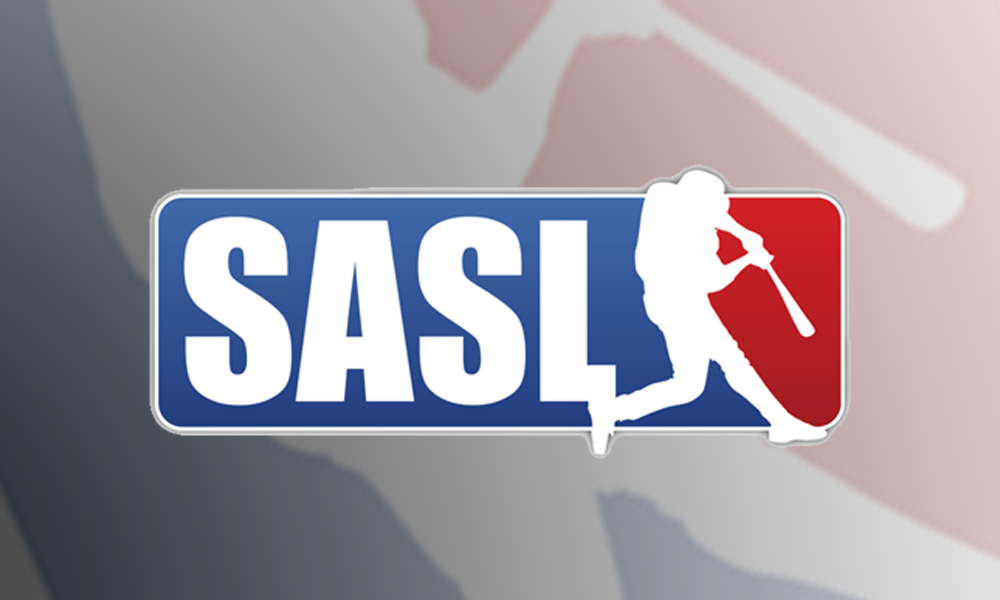 AMERICAN LEAGUE FINALS
Savages (1) vs. HeavyHittaz (2)
Location: Cantiague Field A
Time: 12:15pm first pitch
The 2019 SASL Finals will be a showdown between two of SASL's greatest titans. We are not just talking about two great teams from 2019. We are talking about two ALL-TIME great teams. Both teams could have won multiple championships with their current rosters. Both teams are deep 1-10 and their bench could be starting for other teams.
Savages (1) are back in the Finals for the 3rd year in a row (6 years running if you count Spartans). This time around they led the entire division wire to wire as the top seed and are looking to avenge their 3 game series loss to the Mighty Ducks in the 2018 Finals last year.
Opposing the Savages are HeavyHittaz (2) that also know a thing or two about winning. They won the championship in 2016 by beating Spartans and this year's squad is arguably better and more complete than the 2016 version. However, Savages will have the home field advantage in 2 of the 3 games which may prove to be crucial. 
Regular season head to head:
During the regular season, both teams faced each other 4 times. Each team won 2 games (go figure). Their first matchup, each team won big once and split the series. In their second matchup, HeavyHittaz won the first game big, but let Savages steal game 2. If we had to choose, we would say HeavyHittaz looked like the better team in both weekends.
Advanced team stats:
Savages finished their season 19-5. HeavyHittaz finished their season 18-6 (1 game behind).
Savages scored 321 runs. HeavyHittaz scored 321 runs. Dead even.
Savages gave up 169 runs. HeavyHittaz gave up 159 runs. HH pitching and defense was just slightly better.
Savages run differential was +152. HeavyHittaz was +162. Can this matchup get any closer?
Both teams finished with a 4 game winning streak to finish the regular season.
First Round of playoffs:
Savages faced avenged their 2018 finals loss by sweeping The Mighty Ducks in the semifinals. Game 1, they won convincingly 17-6. Game 2, was a much cleaner and tighter game, but Savages ended up winning 5-1. The regular stars played extremely well in Hashim, Dex, Charley, Hashim but they got key contributions from VJ, Saeed and Yasar pitched a lights out game. 
HeavyHittaz faced off an extremely impressive 516 team. However, HH were ready and jumped all over 516. First game they finished 516 off in mercy fashion 16-0. Second game, their defense was once again impressive with a 13-3 shellacking to move into the finals. Dan absolutely destroyed 516 with 3 home runs and 10 rbis.
Projected Lineups
Hashim Naveed SS
Tom Kahl LCF
Dex Ortiz C
Pavy Badwal 2B
Charley Robinson 3B
Harris Naveed DH
Jojo Rodriguez RCF
Irfan Musliwala LF
Saeed Anwar RF
Yasar Bokhari P
Zulfikar Musliwala 1B
Projected Lineups
John Sans 2B
Craig Cymerman LCF
Dan DiIorio SS
Ramy Abdelhamid LF
Masoom Siddiqui 1B
Hapreet Chadha C
Ahmad Halimi RF
Kunal Sra RCF
Binu Nair 3B
Ali Ghumman P
| | | | |
| --- | --- | --- | --- |
| POSITIONS | SAVAGES | HEAVYHITTAZ | ADVANTAGE |
| CATCHER: | DEX ORTIZ | HARPREET CHADHA | SAVAGES |
| FIRST BASE: | ZULFIKAR MUSLIWALA | MASOOM SIDDQUI | HEAVYHITTAZ |
| SECOND BASE: | PAVY BADWAL | JOHN SANS | EVEN |
| THIRD BASE: | CHARLEY ROBINSON | BINU NAIR | SAVAGES |
| SHORTSTOP: | HASHIM NAVEED | DAN DIIORIO | HEAVYHITTAZ |
| LEFT FIELD: | IRFAN MUSLIWALA | RAMY ABDELHAMID | HEAVYHITTAZ |
| LEFT-CENTER: | TOM KAHL | CRAIG CYMERMAN | SAVAGES |
| RIGHT-CENTER: | JOJO RODRIGUEZ | KUNAL SRA | HEAVYHITTAZ |
| RIGHT FIELD: | SAEED ANWAR | AHMAD HALIMI | HEAVYHITTAZ |
| PITCHER: | YASAR BOKHARI | ALI GHUMMAN | SAVAGES |
| BENCH: | ANWAR, VJ, HARRIS | BILLAL, USMAN, ASAD | EVEN |
This one is tough to predict. But HeavyHittaz looked more dominant in the playoffs. Savages are always a tough out. We think this goes to 3 and in game 3, HeavyHittaz win with Dan carrying them. 
HEAVYHITTAZ IN 3.