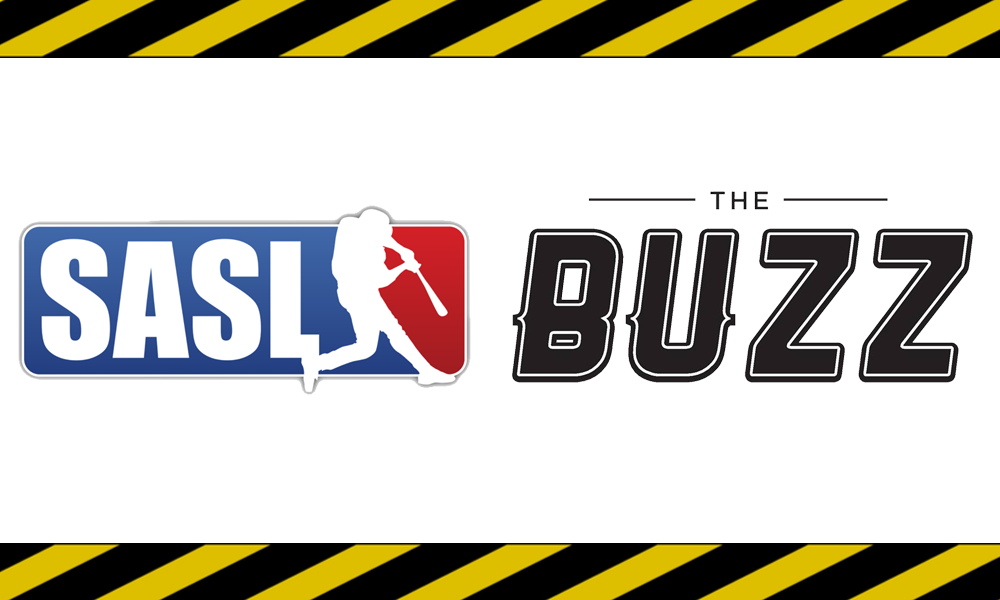 That fog that we played thru was insane.
Looked more like a scary movie set than Softball field. 
• The rematch between Savages and Mighty Ducks was a dud. Savages steamrolled over Ducks depleted squad missing 4-5 starters. Someone tell the Ducks the season started. We mentioned them sleepwalking thru the regular season and that is EXACTLY what's happening.
• 516 forfeited both their games against Empire this week. Shame! Shame! Shame! This franchise was one of the hottest things beginning of last year, and now this is the low point for them. Once you start forfeiting, it is never a good look.
• Speaking of Savages, Tom Kahl made two of the best catches we have seen in a long time. One diving to his right in full sprint and another over the shoulder grand slam saving catch. He is the early ROY favorite as well as a big time MVP contender.
• Troopers looked marginally better this Sunday than week 1.  They made HeavyHittaz work for their wins as the games were slightly competitive. Maybe these guys will get better as the weeks progress.
• HeavyHittaz making huge waves first 2 weeks and they have missed Dan all 4 games. Ramy had 3 home runs and 11 RBIs this past week. Whew! Masoom looks like his old self. Craig, Asad and Ahmad are possibly the best "non-impact" players in the division along with Saad, Jojo and Saiful.
• Dynasty has possibly the best defensive outfielder in the league in Mike Liang. And he can hit some too. Elite 5 tool player. We have been hyping him up all off season and now you know why.
• The Hit Squad gear? From their jerseys to baseball pants to those bags, they may be the most well coordinated team in the league!
• Bats are 0-4. Just a quick reminder, that they were seeded number 1 last postseason. Talk about a terrible rebranding effort. This is worse than "new Coke" in the early 80's.
• On the other hand, Bengals are the most improved team in the league after two weeks. Every week someone new steps up. This week Salman won player of the week. While those jerseys are uhh unique, the on field play has been really good!
• Shooter McGavins keep on rolling. This franchise still doesn't know what defeat feels like in their rookie summer season.  Fantastic work by player of the week and captain Ronak this week. We also saw Irfan, VJ and rookie Jashan put in work all day at the dish.
• NWO's new addition Isiah hit one of the furthest shots on Sunday against Bengals. He is definitely squarely in the Rookie of the Year watch for NL.
• The Ones may have had the toughest schedule so far. Champs in week 1 and a red hot Shooter McGavins team in week 2? The break couldn't have come at better time as Naeem and co. are licking their wounds.
• The best game of the week? How about Dad Bods coming back from down 5 in game 2 and beating Strike Force 19-18 in extra innings. They now have their first wins of their franchise. Congrats Parvesh and team. Well done. And looking forward to a long run for this franchise.
• Strike Force scores 41 runs this past weekend! That's after scoring 4 the opening week against Shooters. Will the real Strike Force offense please stand up?
• Force has an easy week facing a depleted Bats but allowing only 1 run in 2 games? Talk about great defense. Well done and nice to see Burhan picking up player of the week with 7 RBIs!