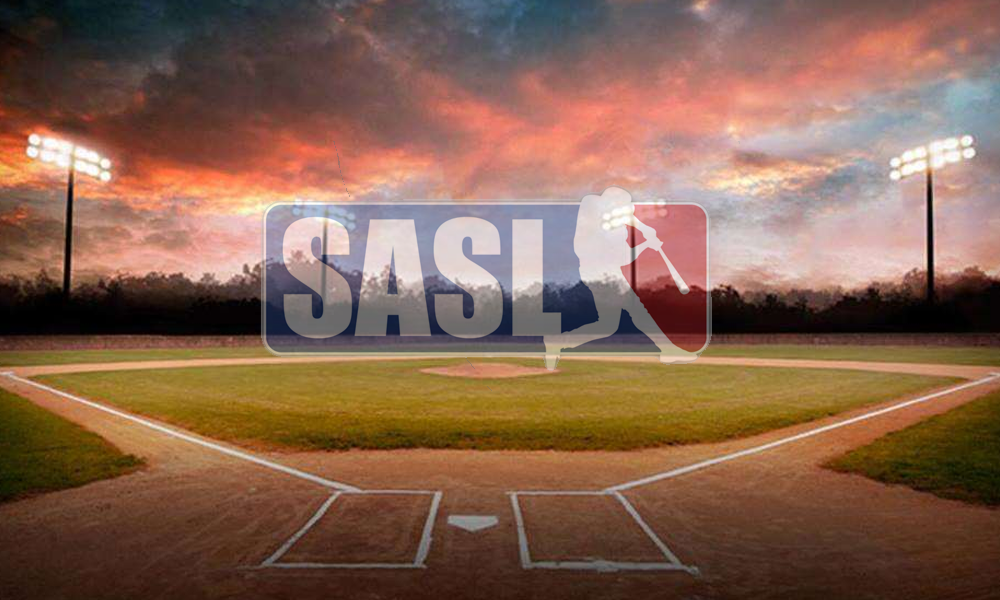 LAST WEEKS PREDICTIONS: Last week we went 5 for 6 in our predictions. The only wrong prediction they got was expecting a split between Black Mambas and Dynasty.
YEAR TO DATE TALLY: 10 out of 18 right (56% success rate).
Matchup: Hit Squad (4-2) vs North (6-0)
Field:

Cantiague

A @ 8:30am
Hit Squad is coming off 2 dominating victories over the Sliders. After their slow week 1 start, they have quickly changed gears and are on fire. Offense and defense has been lights out so far and don't expect it to slow down. Halimi has been a real key part of the team so far adding another 3 homeruns to his total. In 2 weeks, he has 6 HRs and 16 RBIS. Ramy has been stellar all year long as well, going a perfect 8-8 with 9 RBIs this week. This team is really clicking on cylinders and will face their biggest test of the year against the North. Tied for 1st place at 6-0, they look like a top team. The North have had the best offense in the league this year, no question. Nicholas Timpone has yet to make an out this year, adding in 20 RBI's, watch out for him. Otherwise they have 7 batters with over a .600 AVG, so no easy outs on this team. Defense still seems like it could be an issue so watch for Hit Squad taking advantage.
Predictions: SPLIT! Hit Squad will give The North their first loss of the year. Both games will be very close as these teams seem evenly matched. The North's defense will need to be able to hold Hit Squads offense.
Matchup: Dynasty (6-0) Vs Backdoor Sliders (0-6)
Field:

Cantiague

D @ 8:30am
Dynasty comes off the trashing of Black Mambas, winning game 1 22-0. Game 2 was 23-11 so they showed some life. Dynasty has been absolutely dominating so far this year going 6-0 to start the year. As a team they don't show any weaknesses. There is not a single weak bat in the lineup and with Mike in the outfield, nothing is dropping. Ali G has been a wonderful pickup for Dynasty, something they were really lacking in the past but now they one of the GOATS. Backdoor Sliders on the other hand have been the exact opposite of Dynasty. Starting off 0-6, their season is not looking to hot. Going against Dynasty will be an uphill from start to finish. Lead by former ROY Obaid, Billy and Sami, the rest of the team really needs to step up and improve their defense.
Predictions: SWEEP! Dynasty will win 2 easy games this week and improve to 8-0. Sliders key is defense, they need to hold Dynasty, but it will be tough. Sliders will drop to 0-8, their season needs a major turnaround.
Matchup: Shooter

McGavin

(0-6) vs Dad Bods (0-6)
Field: Cedar Creek A @ 8:30am
The battle of the 2 other winless teams in the league. It is shocking that Shooter McGavins is included in this list, but this is 2020 soooo. Shooters had 2 close games against the Ones this week, just coming up short. Offense has been an issue so far as only 3 guys have a .600 AVG. Joel Enai has been their best player with a .667 AVG. This looks like it could be his breakout year. Defense has been shaky as well with many errors and misplays but based on last year, they should be a good team, they just need to put it together. This week should help them out. Dad Bods are off to another disappointing season, but they are having fun atleast. Amar Aujla has been the best player so far, batting a .647 but only 3 RBIs. The offense needs to pick up and start rallying hits to get this poor man more RBI's.
Predictions: SWEEP! Shooters will finally get their first 2 wins of the year. Although they are 0-6, they have been keeping games competitive against better competition. This week should be the opportunity they needed to get their season back on track. Dad Bods keep fighting, you guys will win this year!!
Matchup:

MonStars

(4-2) Vs Black Mambas (2-4)
Field:

Cantiague

A @ 11am
MonStars are coming off of a split against Troopers where they dominated in Game 2. This group of veterans have really come together and are doing a great job. Captain Sal has done an amazing job putting this team together. Offense has been stellar so far with 8 guys batting over .600. Rookie Vincent Florido has provided that extra spark for the team as well. MonStars will be a tough out which will test Mambas defense after they got destroyed by Dynasty. Mambas need to wake up and get their season back on track after last weeks performance. Lots of roster moves near the deadline, hopefully that doesn't ruin chemistry. With Dan and Asad joining expect the offense to come back to life. They will need to pick their best 11 and trot it out against the better teams otherwise it's a disaster waiting to happen. They are a really good team on paper though so expect these issues to resolve itself.
Predictions: SPLIT! If Mambas defense can improve, which they should, expect both games to be close. Dan might be the extra push they need to go further. MonStars are a veteran team so don't expect them to go down easy.
Matchup:

Dothraki's

(6-0) Vs Troopers (3-3)
Field: Eisenhower 2 @ 11am
Dothraki's come off another dominating week, sweeping TSFE and only allowing 10 runs. They have been elite on both sides of the field and look like the #1 contenders. There isn't just one star on the team, everybody is chipping in where they can. Even with a hobbled Hashim, he is batting a .733 so no difference except his defense. Troopers have had 3 close series, some games like they look stars, other games they cool off significantly. They won game 1 against MonStars and got blown out game 2. They must find their consistency if they want to compete for the chip. They have a great team on paper, offensively and defensively, just need to put it together. Majid Raufi has been the offensive firepower for them so far, although a low AVG, he is leading the team in HRs and RBIs.  Both games should be competitive and well fought if troopers can get out of their heads.
Predictions: SPLIT! Troopers will win one game and implode the next. If they can avoid that, then both games will be close. Dothraki's team has yet to cool down and don't expect it either this week.
Matchup: The Ones (

4-2)

Vs TSFE

(1-5)
Field: Wantagh B @ 11am
The Ones have done an excellent job all year so far. Captain Naeem did a great job putting the team together. Denen and Yoba leading the 1-2 punch batting a .810 and .737 respectively. Denen with 18 RBIs and Yoba with 23. They got a fighting chance with any team just with offense. Defense is a little shaky but if that can improve that The Ones will be a hard team to beat. TSFE has had an upside-down season, really struggling to find their identity. Getting swept by Dothraki's while only scoring 10 runs is not a good look. Offense has been really slow so far, only with one guy over a .600 and that needs to change if they want any chance to compete. Making a last-minute roster change, dropping Frank Perez for Saad was interesting but they need to hope that Saad can be the difference maker, or they can fall even further in the rankings.
Predictions: Sweep! The Ones offense has been to good this year for TSFE to compete with. If TSFE can come alive they might be able to match up offensively, but defense is been another story. IF TSFE plays last the previous weeks, expect to blow out wins.