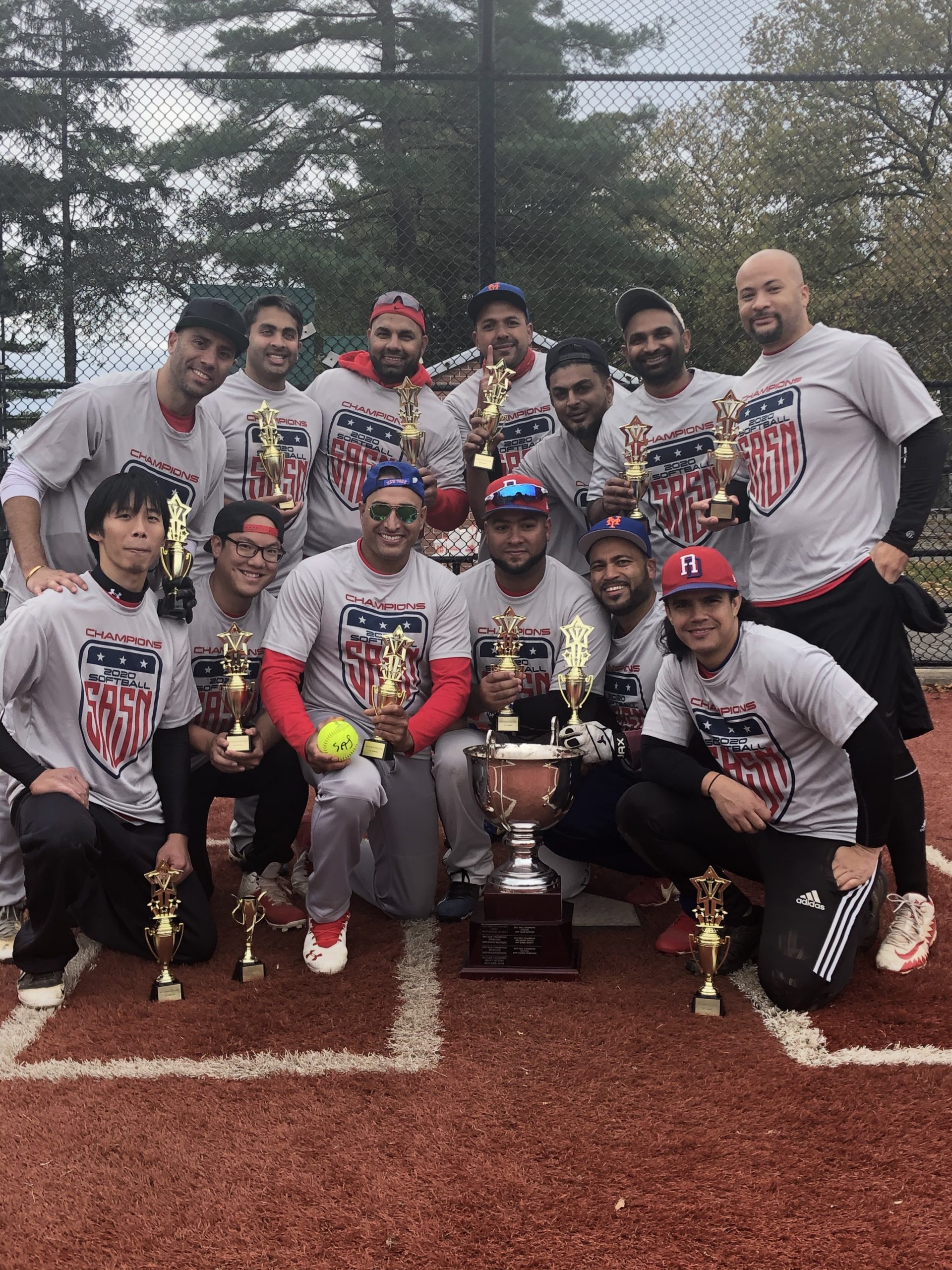 We thought last year's Finals between Savages and HeavyHittaz was the cream of the crop when it came to Finals. 3 thrilling games. Nope. Both Dynasty and Dothrakis absolutely gave an A+ show to the fans in 3 games that were not only instant classics, but historic. In the end, there can be only one team left standing. Here are your 2020 SASL CHAMPIONS….DYNASTY!!
Before the games started, Dothrakis were the very slim favorites as the number 1 seed. But Dynasty (2nd seed) were only 1 game behind them during the regular season, and had just as good numbers on offense and defense. Everyone expected the series to go to 3 games since it was so evenly matched and it did.
Game 1 finished in walkoff fashion with a score of 8-7 with Captain Sunny with the walkoff hit. Game 2, Dynasty were down 2 runs in bottom 7th and with some uncharacteristic mistakes by Dothrakis defense, walked it off with 3 runs. That set us up for a Game 3 and winner take all. Behind Ali's pitching, some stellar defense all over the field and clutch hitting, Dynasty preservered and won the championship.
The Finals MVP was none other than Mike Liang who had an amazing day. He almost never got out at the plate and made some amazing plays at LCF. A true superstar who carried his team on his back. We would be remiss to not give a big shoutout to Dothrakis for an amazing year in their rookie season.
2020 was a great year for SASL with a lot of parity and a lot of great performance. But the year just got a storybook ending: DYNASTY WINS THE CHAMPIONSHIP AFTER 15 LONG YEARS!!