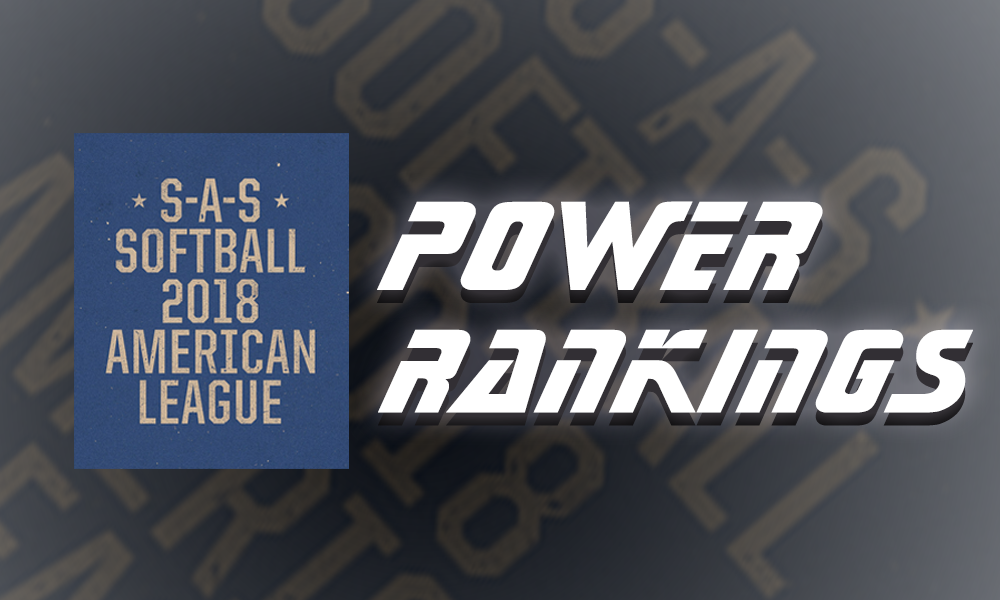 American League Power Rankings
1. Savages
Ah, revenge is a dish best served cold. Let's not get ahead of ourselves though as the regular season and postseason are two different animals. This team is looking strong out of the gate with half their wins coming via mercy. They are a great regular season team because all their top players almost never miss a game. Dedication and chemistry are two of their best traits as a team.
2. Empire
Would've much rather seen these games actually play out but nonetheless 4-0 is 4-0. Let's see how they respond after being off for two weeks. 516 was supposed to be their first big test. Week 3 in a couple of weeks they will face one of the Big 3 and that should wake them up.
3. HeavyHittaz
Aptly named. Beat up on a struggling Troopers squad but that's what good teams are supposed to do. Ramy and Masoom continue to mash their way up the standings. There is a different swagger to this team now. Lot of it has to do with the new additions of Asad and Ahmad bringing some of that "Nature Boy" swag with them.
4. Mighty Ducks
Welp, how the mighty (Ducks) have fallen. We asked how long it'd take to lose their first game this season and instead they've doubled down by getting swept and having lost three of four. This team didn't seem like the same team that won the chip last year. What's another word for Championship hangover? Complacency.
5. Troopers
They've got work to do but you can't improve if you don't show up and show up they did. This team has some veteran ball players and shouldn't be cellar dwellers for long. They had "14" players as per their captain on the message boards. Only to have 8 at game time. However they were able to get to 10 by game 2. But is this the best we can do, Troopers? Troopers are wasting Mike Kauffman's talents.
6. 516
One would've surmised they'd be licking their chops to get back on the field after a good showdown with the Savages in week 1. Instead, they don't show up at all. Inexcusable. They are 0-4 now. Sanjay and Jason are very proud guys. Both are winners but it takes a lot to deal with that many egos in one team. We are hoping 516 takes the week off to regroup.