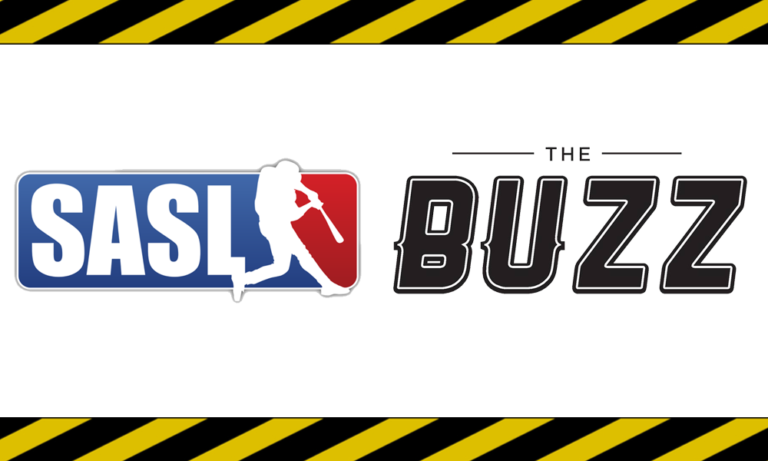 🐝🐝🐝🐝🐝🐝🐝🐝🐝🐝🐝🐝
The Ones have clearly established themselves as the number 1 offense in the League. They have overtaken The North in runs scored for the season at 227 runs. However, they are also 8th in Runs Allowed.
Dan aka Capt America finally had a Dan day. 6 for 6 with 4 home runs. But one man can only do so much. They are 0-4 in their last two weeks and seem to have been resigned to their fate as a SNL team.
Talk about SNL, Hit Squad went from challenging the top of the standings to falling in danger of being in SNL. Attendance, injuries, uncharacteristic bad defense have them reeling the past two weeks at 0-4. The Labor Day break couldn't have come at a better time.
Hottest team in the league? Don't look now but the Shooter McGavins are 6-2 over the past month! Mike Velez is leading the way as well after going 13 for 16 over the last two weeks! The vibe in their dugout after Sunday's game was insane.
Big Positive News: Everyone from The Ones have rested negative after a covid scare couple of weeks ago. Also Backdoor sliders player is now all fine and their players all are good to go as well! Don't forget to take the precautions to avoid getting sick!
The North just split with MonStars while Dothrakis swept Dynasty. These two teams are separating themselves from the rest of the pack for the top two seeds with 4 weeks to go.
How ironic would it be if Chris Paul beat Rockets in round 1 of the playoffs? Also, is Boston the best team from the East? They play as well together as any team!
For all the bad in 2020, the best news this year so far is The Mets being sold to Steve Cohen. Good riddance to the Wilpons.
Troopers and TSFE played an 11 inning game this past Sunday. That was the longest game in SASL in the past few years. 3-1 was the final score. The defenses held firm all day!
The Regular Season Super Bowl between DadBods and Backdoor Sliders had to be postponed. What a shame and let's hope we can make that one up!
Public Service Announcement: SAFL is slated to start on September 19th. If you like football and want to join SAFL (played on Saturdays), email us @ SouthAsianFootball@Gmail.com.
Bunch of you guys who gained all that quarantine weight must be happy with Gyms opening up this week! 'Life has its ups and downs. They are called Squats'.
Some under the radar great seasons that aren't getting any buzz: Shawn Abraham (North), Yamin Patel (Dynasty), Saiful Ashraf (The Ones), Peter Santos (Black Mambas), Sami Hossain (Backdoor Sliders).
Great Hot Seat interview with Andy Sanchez this week. Very fun read. Who will be on the Next Hot Seat?