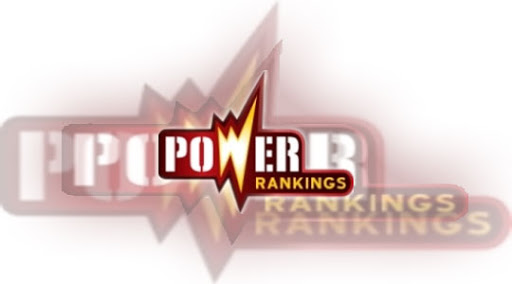 1. DOTHRAKIS (15-3) ⬆️ 1 SPOT
Well, that settles it. We expect Dothrakis to finish at the top of the standings and the Power Rankings after they thoroughly dismantled The North. Andy Sanchez and Hashim Naveed are playing at the top of their game and leading this team with some great results. With matchups against The Ones and Backdoor Sliders left, they will be going into playoffs with confidence at an all time high. They had one bad week against Mambas and lost 1 game to Troopers, which still shows they are vulnerable but you must play your A game against these guys.
2. DYNASTY (14-4) ⬆️ 1 SPOT
Just as expected, they swept DadBods to move to 14 wins. The top of the lineup was at it again with runs flowing freely. They have a tough year ending schedule with Shooter McGavins and The North to finish the year. It will be a good challenge for them to face those two teams as it will have playoff atmosphere. Dynasty can do no worse than 3rd in the standings, so they will be in good shape for the first round of playoffs. Yamin has continued to lead the way for Dynasty, but they are a little banged up with Omar, Adrian dealing with minor injuries that should be healed up ina  week or two.
3. THE NORTH (14-4) ⬇️ 2 SPOTS
They are the biggest movers after a tremendously disappointing sweep at the hands of Dothrakis. After almost 7 weeks leading the pack, they finally had a bad week. They were overdue for one and maybe they can use this as a wakeup call with the playoffs right around the corner. Dothrakis beat them in every facet of the game. The North's offense is now officially cold for about a month now and they need to wake up before they have another week like this past Sunday. They finish their season with matchups against Mambas and Dynasty, so they will need to be at their best to beat them.
4. THE ONES (10-8)
↔️ EVEN
The Ones split against MonStars this weekend. They got mercied Game 1 and returned the favor in Game 2. This continues their wild roller coaster ride of a season. This past Sunday they were missing Denen, Waqas and Mike so pulling out game 2 was huge. They finish their season with Dothrakis and Black Mambas upcoming, so they have their work cut out for them. This talented team has a chance to finish in the SNL, which would be shocking. But they are only one game ahead of 7th seed. Tie breakers may come in play in a big way for them.
5.  SHOOTER MCGAVINS (9-9) ⬆️ 1 SPOT
They keep climbing our Power Rankings for the 4th week in a row. From 10th to 5th, they are one of the hottest teams in the League. They had a chance at a big sweep against Hit Squad this past weekend but lost game two 3-2. Shooter McGavins defense is elite right now and led by Khurram Syed who is having a marvelous defensive season. With matchups against Dynasty and TSFE on the schedule to close the season, they will have a tough time escaping the SNL game. But they are so hot over the past 5 weeks, we wouldn't put it past them to go all the way up to 4th spot.
6. HIT SQUAD (10-8)
⬇️ 1 SPOT
They split against Shooter McGavins this past Sunday but they drop one spot behind Shooter McGavins in our Power Rankings because they looked like the worse team. Hit Squad scored 6 runs total in 2 games, yet managed to escape with 1 win. One week after putting on a offensive display against The Ones, they couldn't find any holes and their bats are dead cold. Their top 2 hitters, Ramy and Ahmad Halimi will need to recapture their form from last couple of years if Hit Squad is to have any shot to make a deep playoff run. They finish their season against TSFE and MonStars who are directly behind them in standings.
7. MONSTARS (9-9)
↔️ EVEN
MonStars caught a break with The Ones missing a couple of key starters and mercied The Ones in Game 1. But with 4th place in their sights, they laid a complete egg in game 2 and got mercied. This team is way too good to be sitting at a .500 record but here they are. They have a relatively easy end of year schedule with DadBods and the uber important Hit Squad games coming up. Salman, Sajeel and co. need to step it up because if they can go 4-0, they likely end up with the 4th seed.
8. TSFE (9-9) ↔️ EVEN
Two forfeit wins finally brings them back to .500 after a long and tumultuous season. Up next are two absolutely HUGE matchups against Hit Squad and Shooter McGavins. They control their own destiny to get out of SNL and have an outside shot at getting as high as the 4th seed. What a turnaround that would be. Prince and Scooby had to navigate some choppy waters this season, but it key players like Dheeraj, Saad, Chris, Travis, etc are bought in, they WILL make noise in the playoffs as one of those teams no one wants to play in the first round.
9. TROOPERS (8-12)
↔️

 EVEN

They split against Black Mambas and if they wanted to escape SNL, they needed to win both. Game 1, they only lost by 3 before they won big against Mambas in Game 2. Now, they are locked in a SNL game. They have the defense and pitching to win an eliminating game. They only have 1 matchup left as they played their makeup game against DadBods during a weeknight. They face a depleted Backdoor Sliders roster and should finish their regular season with 2 easy wins and then it's on to playoffs for them!
10.  BLACK MAMBAS (7-11) ↔️ EVEN
They split with Troopers in 2 heated games and we finally saw Jonathan Cayetano (last minute acquisition before roster freeze) have a breakout game. Their middle of the lineup with Jonathan, Dan, Peter, Narish, Franklin is excellent but there are too many easy outs in the lineup to be consistently giving other teams fits. With games against The North and The Ones to finish their season, Mambas are locked into a SNL spot and Ayaz/Azhar will be looking to see which players make the top 10 in that one game elimination.
11. DADBODS (2-16) ↔️ EVEN
Their offense against Dynasty was actually awesome as they managed to score 26 runs against a very good defense. Shiva Pathak had a career day at the plate. They also won both games in their D3 opening day, so overall not a bad day. They are out of playoffs with 2 weeks to go. They finish their season playing DadBods and their Super Bowl against Backdoor Sliders.
12. BACKDOOR SLIDERS (1-15) ↔️ EVEN
Backdoor Sliders couldn't get enough guys to come out to play this past weekend. What a shame as that led to our first forfeit of the season.