SASL All-Time Second Team!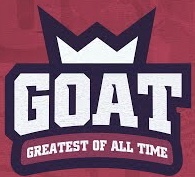 Well…lots of debate after our First Team was published yesterday. In an exercise like this, there are always room for debate and that's what is so much fun about it. We are now ready to announce the second team and by the looks of it, they would give the First team a run for their money!
Here is the OFFICIAL SASL All Time Second Team!
First, let's lay down some ground rules on what exactly went into assembling the all time SASL 2nd Team.
—Players needed minimum of 4 years of service in the SASL.
—We picked 4 infielders, 4 outfielders, 1 pitcher. The catcher is the best hitter left. The infielders and outfielders aren't strictly tied to one position. For ex. most teams put their best players at SS or LCF. This team allows for multiple players even if their primary positions were SS.
—We considered the stats, the defense. the legacy, the accolades, the longevity, the impact, the championships and sustained excellence of every player.
SASL All-Time Second Team Lineup:
Shekeeb Khwajah

Bobby Bonett

Abdullah Madni

Denen Olson

Pavy Badwal

Ramy Abdelhamid

Chris Mui

Nadeem Khan

Zeeshan Shaikh

Ali Ghumman
SASL All-Time Second Team By Position:
Pitcher: Ali Ghumman
Catcher: Denen Olson
First Base: Nadeem Khan
Second Base: Pavy Badwal
Short Stop: Zeeshan Shaikh
Third Base: Chris Mui
Left Field: Ramy Abdelhamid
Left-center Field: Shekeeb Khwajah
Right-center Field: Bobby Bonett
Right Field: Abdullah Madni
The Players:
Pitcher: There was fierce debate on this selection but Ali Ghumman won the votes leaving Yasar Bokhari out of the second team. Ali Ghumman deserves this spot with 6 championships and he is a big game pitcher for his whole career who never shies away from the moment.
Catcher: The best hitter not on the field, Denen Olson is our starting catcher. Denen has been a top 5 hitter for the past 5-6 years.  At his pace, if he can play for another 4-5 years, he will easily move into the first team. He has had a career batting Average north of .700.
First Base: First ballot HOFer Nadeem Khan is our choice at 1B. The winningest player in SASL history. Some call him the clutchest hitter in SASL history. While in his later years he slowed down, his first 7-8 years in the league were pure genius.
Second Base: Pavy Badwal is a softball guru. We dare someone to find anyone in SASL who is as knowledgeable at the art of hitting than Pavy. At his best, he is a run producing machine and one of the scariest hitters to pitch to.
Shortstop: The player you hated to play against and loved to play with: Zeeshan Shaikh. He didn't have the range as some of the other great SS, but he always made the sure plays. And next to Nadeem, the most clutch player in SASL at one time. He was the vocal leader of those great Baller and Mighty Ducks franchises.
Third Base: Chris Mui has accumulated a lot of counting stats over the years with Empire. He has been a steadying presence in their lineup for years and has been an underrated player his whole career. One needs to look at his stats to fully appreciate everything he has done over the years.
Left Field: Former MVP Ramy Abdelhamid has a hand full of championship rings as well. At his prime he was a 5 tool player who led by example in all his teams. He is a community favorite who also has the stats to go along with it.
Left-center Field: There are legends that are told of his speed. Shekeeb Khwajah willed Outlaws to a championship, and some call it one of the most impressive feats in SASL history. Most hitters singles were doubles/triples for him. He would score on sacrifice flys from second base. The amount of ground he covered in the outfield was insane.
Right-center Field: 2018 Finals MVP Bobby "Bones" Bonett was one of the most gifted players of his era. He was an MVP candidate for a 5-6 year period which finally culminated with a 2018 championship. His defense was always talked about, but his offense was just as good.
Right Field: Abdullah Madni was the heart and soul of those great Pros team in the early years of SASL. He won multiple batting titles and was a great leader for his team. He was as good off the field as he was on it. His early retirement hindered him from the First team, and we wish we saw him play for a longer period.
That does it for us in our exhaustive research of the SASL All-time Teams. Who did we miss? Who do you think should have made the team and who should have been replaced?
Some other players that were considered for the First and Second teams:
Nick Yip
Yasar Bokhari
Keith Ginsberg
John DeMartino
Saad Yousuf
Ramesh
Ramin Rasuli
Hakim Najimi
Leo Cepeda
Jason Thomas
Sammy Khaleq
Asif Siddiqui