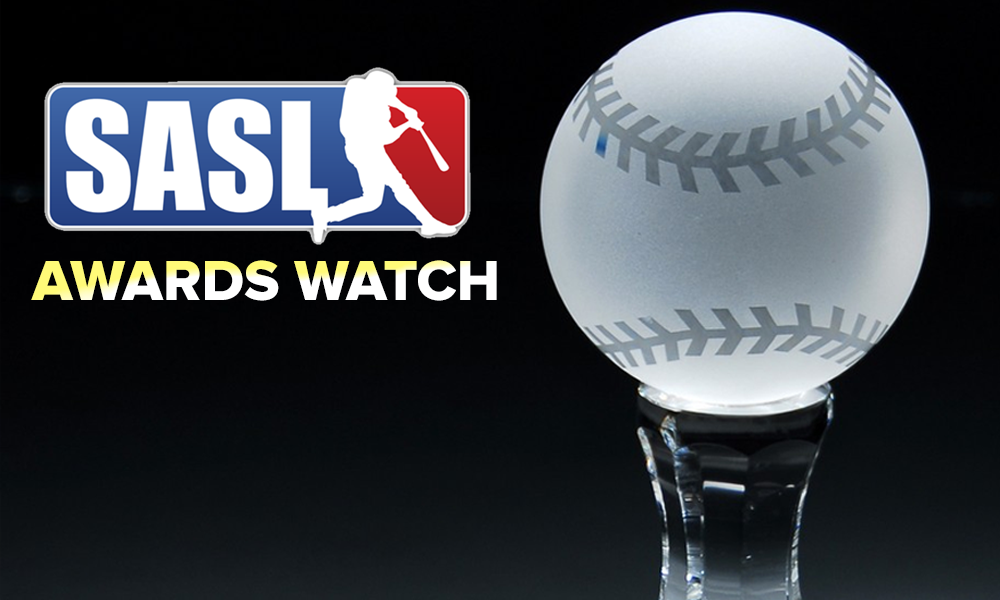 The AL rookie of the year is Tom Kahl from the Savages and there's no one else worth discussing.  Congrats TK… if you don't win, they should not even have this award anymore. There aren't many rookies who are standing out in the American League. TK has an excellent 1.9 OPS along with 3 homers and 27 RBIs, although he has slowed down considerably since the first half of the season. 
In the NL, we have a number of candidates.  Keep in mind that ROY is an individual award.  There is no "value" in the title of the award, so we can look at it as the best numbers.
So let's do this differently.  Here are 5 candidates for ROY.  
Player A: .582 avg, .982 slg, 13xbh, 25 rbi
Player B: .531 avg, 1.000 slg, 7xbh, 20 rbi
Player C: .574 avg, .874 slg, 7xbh, 17 rbi
Player D: .533 avg, .967 slg, 7xbh, 10 rbi
Player E: .605 avg, .977 slg, 10xbh, 13 rbi
If you were told that all 5 players are at least competent defenders at their positions, who would you take?  Not as easy as it looks. Players A and C played the most games, player E has the highest average, and player B is clearly the best power hitter. Player D is the most talented in this group.  RBI is a function of your team and where you are in the order, so hard to call that a tiebreaker. Without further ado, in reverse order:
Player C – Jashan (

Shooters

) – Steady player, but the other guys on this list offer more hitting potential based on slugging.  But on a team with the likes of Mike, Irfan, and Jojo, steady is all they need.

Player D – Jerry (

Dynasty) –

Least at-bats out of everyone here, but most talented for sure.  If he played a full season, he would have been ROY. Steal for Dynasty if he qualifies for playoffs.

Player B – Isaiah (

nWo

) – Best power hitter in the group, but has to get lowered a bit for the lowest average.  Has had to do a lot of heavy lifting in a weaker lineup.

Player E – Eric (

Dad Bods

) – Had we simply written names, most people would pick against a player from Dad Bods finishing second in ROY.  But his numbers have been good for one of the thinner lineups in the NL (YOU SEE WHAT I DID THERE!?!) With more help around him next year, his RBI could skyrocket.

Player A – Adrian (

Dynasty

) – Solid all-around production all season.  Gives the team an added punch after Yamin and Mike.  The slugging suggests that the xbh are not a fluke.  
Congrats Adrian, you have this writer's vote as the 2019 ROY (don't mess that up on Sunday!)