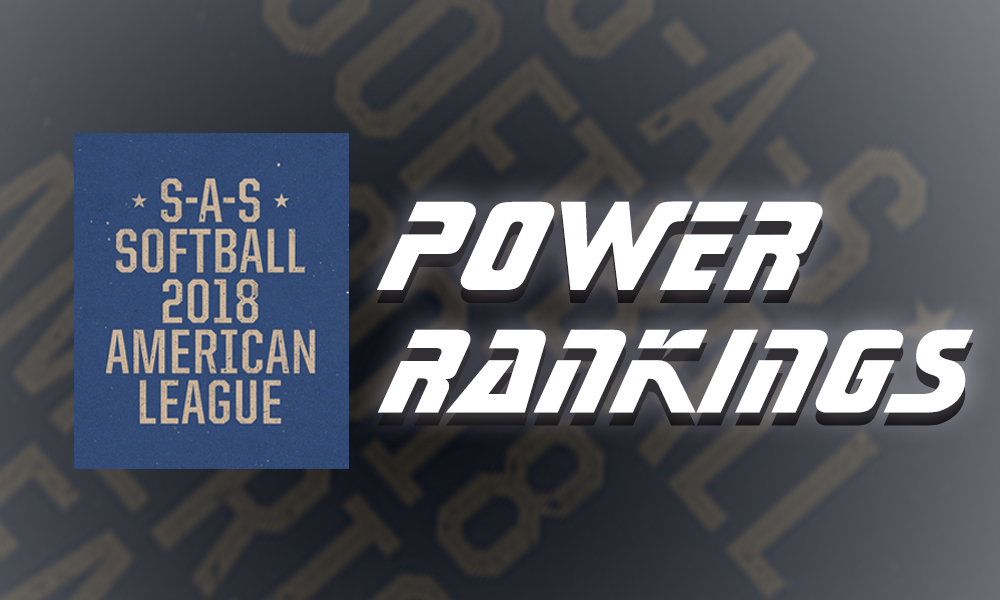 1. Savages
The universe has been righted once again. They should have swept the Ducks and they did. Mind you, these aren't the same Ducks we saw run roughshod over the league last year but responding to being swept was key for this squad. Sweep next week and the #1 seed is locked down. The number 1 seed is all important. This most likely avoids the bloodbath that awaits in semifinals and gives Savages an easier route to Finals. It looks like Savages are once again clicking on all cylinders and will be a tough out for any of their opponent.
2. Heavy Hittaz
Similar to the Savages, they won the games they should have won. Not allowing a run in two games in softball though?! Wow. Stellar defense or an indictment of the Troopers offense? Probably the latter. They still have a shot at the #1 seed and carry this momentum into next week. They have a huge match-up with 516 coming up on this hot Sunday to wrap up their mostly successful regular season. This weekend you can expect to see a glimpse of what their playoff starting lineup will look like.
3. 516
The seesaw continues. Wouldn't expect this team to split with Empire after sweeping the Savages without a couple of their sluggers. Alas, they split. 516 is a like a box of chocolates, you never know what you're gonna get. Will the real slim shady please stand up! They have a touch matchup Sunday against HeavyHittaz. They just need a split to secure 3rd seed (or 2 empire losses) and avoid a 1 game wild card game. With Denen looking like he is back to form, they have a formidable offense and defense now. This is a team no one wants to face in playoffs.
4. Empire
Earned a split by holding 516's offense to two runs in game two but still don't look like a team that'll make much noise come playoff time. They won't get one of the Yips enough at bats it looks like. Give credit to Faizal and Jason. They are always trying their best to get a full team committed. They finish their season with a matchup against Savages, which probably locks them in as the home team for the SNL against Ducks. One game, anything can happen.
5. Mighty Ducks
Two losses against Savages last Sunday. But they finish their season with 2 easy games against Troopers. And, do they need them to get their confidence up. Defense and pitching has always been their calling card but this season they aren't doing that either. Like Saad mentioned on his Hot Seat, this has been one of his most trying seasons in 13 years playing in this league. Can they recapture magic once again and make a magical playoff run? Don't bet on it. If they pass SNL, Savages await them and they are 0-6 against them this season.
6. Troopers
Possibly the final 2 games for this franchise. We will miss them and we hope they take the off-season to heal up, get better and join up with other teams.