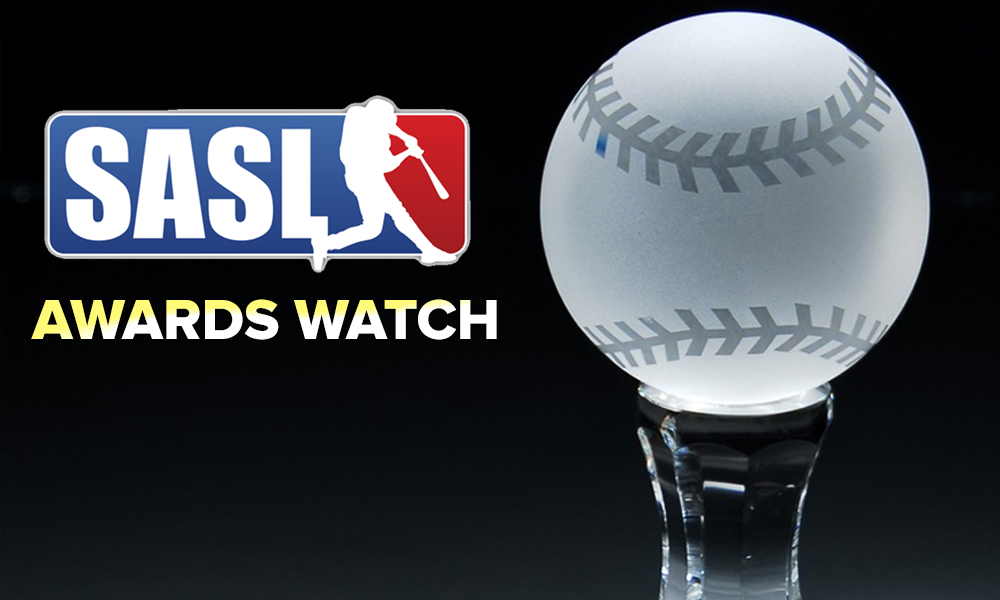 It's hard to believe that we're already just past the half way point of the season.
Its been a very competitive season for the NL, with the top 6 or even 7 seeds completely up for grabs. The second half of the season will see some prime time matchups with the rain-outs being made up. It will be interesting to see how it all shakes out.
The successes all these teams have been having is definitely due at least in part to the stellar season that their rookies have been having. We're shedding some spotlight on a few of them:
Jerry Liang of Dynasty
Brother of Mike Liang. Sure, its been only a game or two that he's played, but rumors have long suggested hes better than his brother Mike. If this is true, and Mike is already a 7, does Jerry belong in the NL? A question for Anwar as we go forward. Look for Jerry to make more noise in the comings weeks, but if its any indication, he hit two home runs for outs (team reached HR limit) that he wasn't even trying to really hit.
Adrian Polanco of Dynasty
The oldest team in the league by tenure, how does it manage to stay competitive year in year out, and then manage to fizzle out in the playoffs? By adding fresh talent like Adrian. You might have thought we were done with dynasty after Jerry, but no. Adrian sports a solid glove in the infield for Dynasty, and is packing a respectable punch with his bat.
Isaiah of NWO
Packing some serious pop in the middle of an NWO lineup that's been in real need of it. He's a guy you'll have to back your outfielders up a few steps for his at-bat before you bring them back in for most of the rest of the lineup. Honorable mention to Asad.
Jashan Deol of Shooters
He is hitting a very respectable .580 amidst a solid shooters offense. Keep an eye on this guy for the next half of the season.
Like the NBA playoffs and finals, we know what to expect of every team's stars. Some keep churning out the production that earns them the right to be called stars, but when they disappear like Kawhi often did, its the Pascal Siakam's and the Fred Vanvleet's that really made the difference and pushed the teams over the top. Let's see which rookies rise to the occasion, as they contend to ultimately be called rookie of the year.