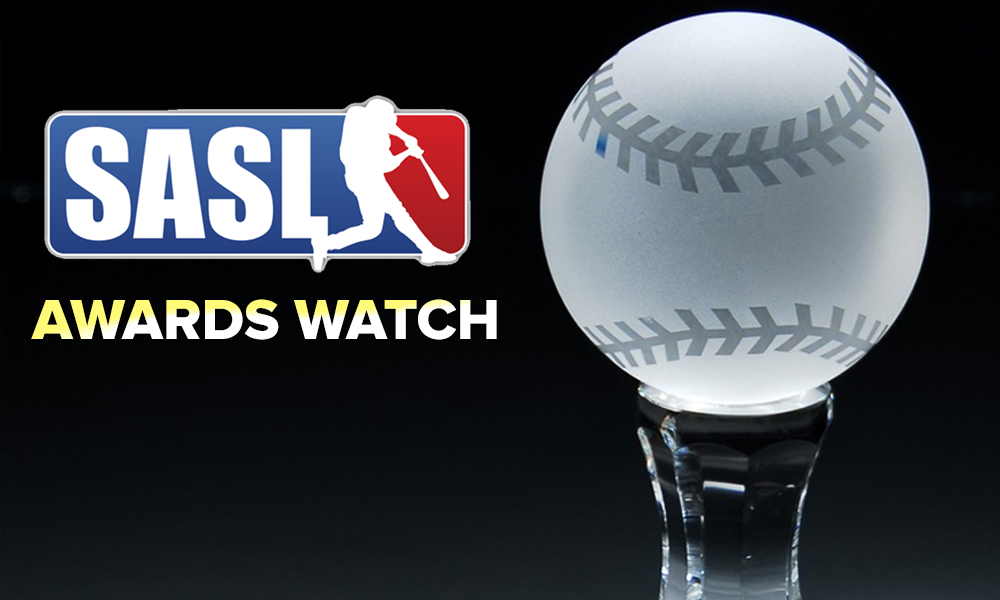 The AL is a 2 team race this year, as such, the MVP candidates will (not surprisingly) be from the top 2 teams.
1. Dan Diloro (Heavy Hitters) – He's getting pitched to this year, and he's raking. Tops in average, home runs, slugging, and OPS. Single handledly breaking the rating system, as he's a discount at a 10. Monster season on all accounts. He's excellent at SS and has given the Heavy Hitters a fighting chance against the loaded Savages squad. Probably should have won one of these already, but his time is coming.
2. Tom Kahl (Savages) – The run away winner of the ROY award is also the AL's second best player this season. Lockdown defense in LCF with a cannon for an arm. 4th in average and OPS, 3rd in runs and RBI, and second in total bases. Had the rep of a high level tourney player, and has not disappointed.
3. Charley Robinson (Savages) – Really a coin flip between him and Hashim, but we're giving Charley some love here. Leads the AL in RBI and total bases, 3rd in average, and 4th in OPS. Re-energized after only an average Charley season last year. Great defense, top level hitter, and been clutch. Charley has stood out in a deep Savages lineup, and the results are paying off big time for the team, as they are the favorites to win the title.
Honorable Mention: Hashim Naveed (Savages), Rafael Liriano (516)