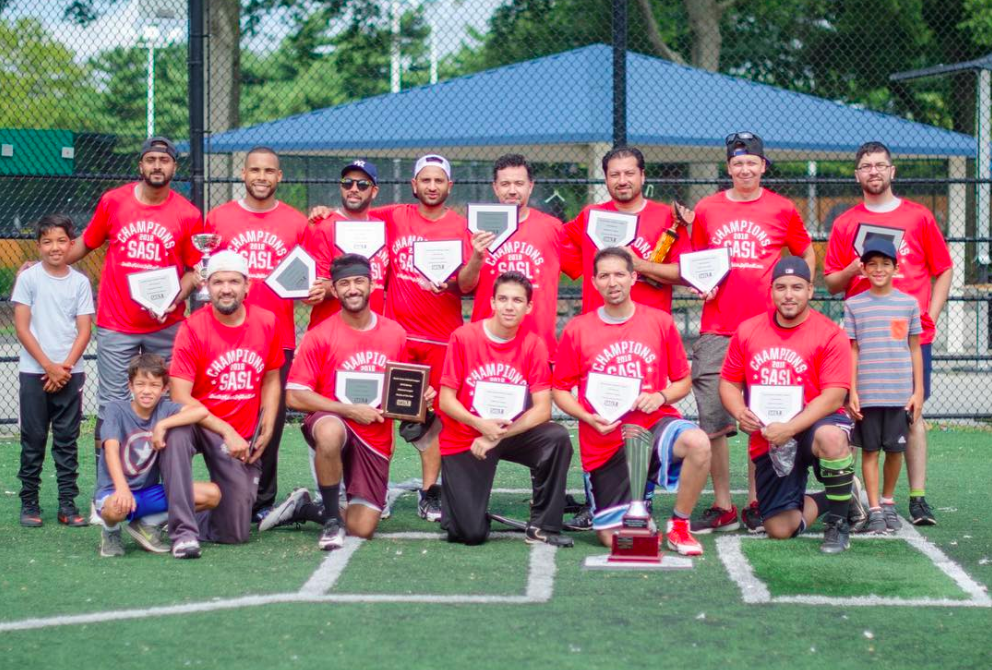 Hit Squad sweeps the Ones to win their 3rd South Asian Softball League National League championship.
Game 1 / 14-16
Game 2 / 8-1
Behind the pitching of ace Wahid Omarzai – Ali and company employed multiple defensive shifts to stifle and frustrate the One's offense that had succeeded in taking out Breaking Bats just a week ago.  Although the Hit Squad team was the favorite going into this matchup, not many expected the scores to be what they were.  Hit Squad employed a wide variety of defensive shifts on the top players of the Ones that minimized their offensive impact on the game as they were continuously hitting into the Hit Squad defensive schemes.  The lone exception was Omar Hernandez who torched Hit Squad hitting for the cycle.  Luckily for Hit Squad, he was continuously coming up to bat with no one on base.
On the offensive side Hit Squad had a balanced attack with Solyman seemingly always on base and the trio of Frank, Obaid, and Wahid driving them home. Hit Squad was without veteran Tim who was injured and forced to sit out the game. But, defensively Ronak took care of right field and didn't allow the One's to have too many rallies.  Wahid Omarzai was named the finals MVP for the second time as he kept the Ones big bats at bay.  In one series of events back to back, batters swung at strike 2 and then swung at strike three killing a rally.
Wahid Omarzai – MVP Interview
Frank Perez – MVP Interview
Obaid Farooque – Rookie of the Year Interview
Ali Najimi and Ammad Sheikh – Managers of Hit Squad – Interview