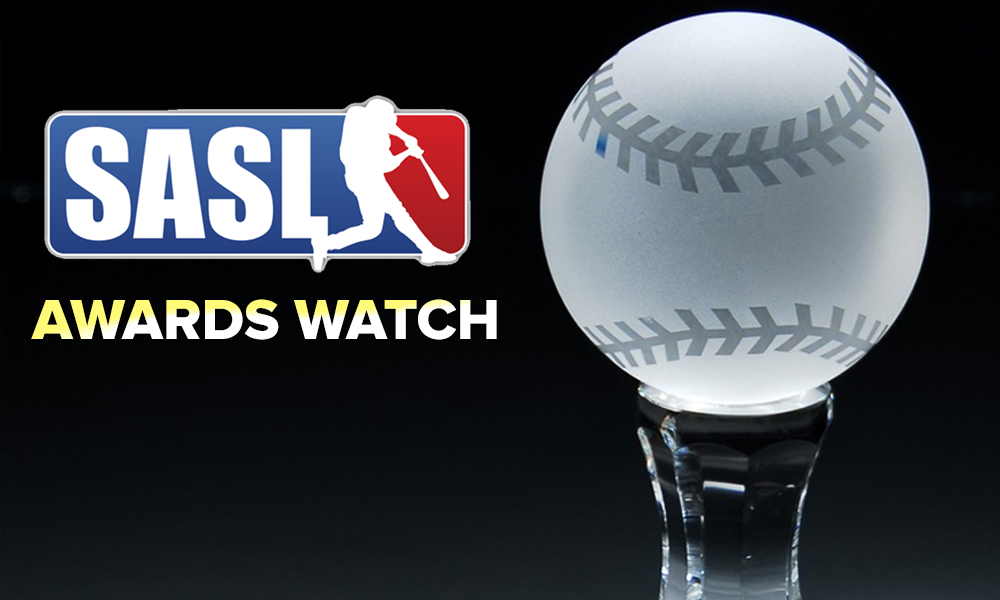 AL Rookie of the Year
With the season winding down, some of the awards are pretty much settled (see AL Captain of the Year), but other awards are up for grabs. Let's take a look at the rookie of the year candidates, ranked in order.
1. Dex Ortiz (Savages)
Frontrunner to win it right now. 3rd in the league in batting average, 5th in the league in OPS, and 6th in runs scored. Dex is one of the major reasons why the Savages look dangerous heading into the playoffs. With him batting second and Hashim leading off, a pitcher could be looking at 1-0 with no outs right away. Barring a collapse the last 3 weeks, expect Dex's name on the ROY trophy at seasons end.
2. Rafael Liriano (516)
While some teams (you know who you are…) are playing mind games and avoiding Denen at all costs, Rafael has been raking right behind him. Tied for 2nd in RBI, and 3rd in total bases, Rafael has given opponents trouble if (and when) they choose to walk Denen. Combine that with his ability to hit it anywhere on the field, and give great defense anywhere on the field, and you have one of the better two way players in the league. A strong finish by Rafael could catapult him to the top spot in the rookie rankings.
3. Jeremiah Morales (Savages)
Deadline add that proved big dividends. Despite missing games, he is tops in the league in home runs, and 4th in RBI. Imagine if he played a full season. By adding JQ, the Savages have a murders row where pitchers really have to pick their poison in the top half of their order. He would probably be higher if he played a full season, or if the Savages needed him to do more. Can a guy this good be an x-factor in the playoffs?
4. Louis Tiglias (Outlaws)
Unlike the guys ahead of him, he hasn't qualified for the playoffs just yet. But when he's played, the results speak for themselves. Of his 15 hits, 8 have been for extra bases. If he gets enough at bats, he'll be 4th in slugging. With the Outlaws making a final push for the playoffs, expect Louis to be there the final 3 weeks to qualify for the playoffs, while giving the Outlaws the extra depth they need to still be playing softball in August.