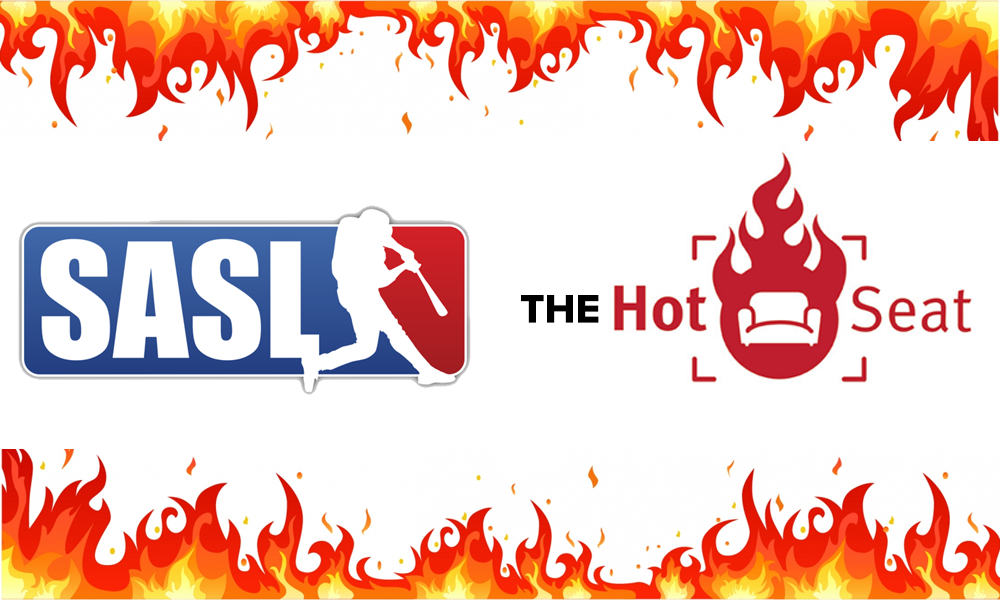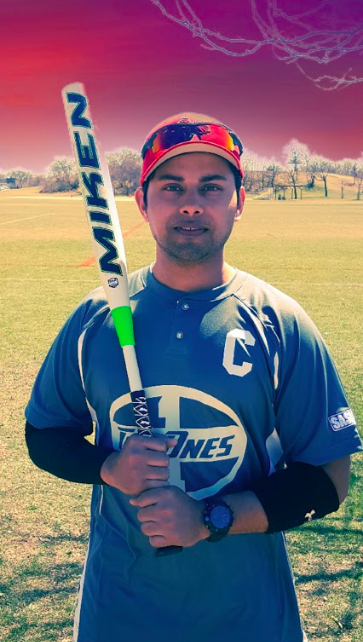 Give us a little information about Naeem, who is he outside the field? What do you do for a living, family, etc..
Off the field I enjoy staying active , I'm usually going to the gym, taking road trips hanging out with the family & friends trying new food places.
I'm a Port Authority Police officer, As far as family my older brother is also in law enforcement. If anyone was wondering my brother and I are the only two in the police force.
You were able to pull a pretty solid team together in last minute fashion, how is it being the captain of such a mixed group?
Honestly after a tuff season with the Rebels last year, second half of the season I thought about possibly starting up my own team. Sijo was on board with the idea, so we went along with it. What helped the most was when I asked guys to join my team, they didn't have an excuse or say no, but they were excited to play with me and be part of a new team.
The core of The Ones are guys like Amby, Asad, Zabi these are my childhood friends and guys I played high school baseball with. Nader and Sijo are guys I started my SASL career with back in 2013. So these guys are like brothers to me. Omar is a guy I've played against in other leagues, and loved his game and I'm glad to have him and Diaz JR on The Ones. Binu is another solid talent we added last second, his play at 3rd base/bat, experience of winning in big games will go a long way for our team. Even though we have had a slow start to the season, No one is worried, we all believe this team has what it takes to turn things around. Still have the 2nd half of the season ahead of us.
Has your time off from SASL taught you anything?
The two years I was away from New York, living in Kansas City it was really tuff not having family, friends and lastly baseball/softball. I missed the competition and how fun it was to be playing competitive sports.
Tell us about your team's lineup, what equations have you used to formulate it? Because we noticed you bat pretty low in the lineup, how come?
I would say we have a very solid line-up, so for me to be batting low in the line-up that means we have big boppers ahead or guys who get on base.
 5. You come from a Muslim background, what're your thoughts about President Trump hosting a white house iftar dinner?
Honestly, this is the first time in hearing about this. If this is true, then all I have to say is "it's about time." I have mix feelings about the guy, but I'll leave it at that.
Break down the NL for us, give us some insight on the teams and your thoughts on each. Which team has been the most surprising so far? Which team is your biggest comp and which team is not that good?
As we all know NL east has been very competitive this year. The standings speak for its self. We all knew going into the season that the Breaking Bats, Hitsquad, Dynasty, Bengals were teams that have been playing in the league for a long time, so these guys have chemistry together.
Chemistry and talent equate to wins, and those same teams are sitting at the top of the standings. Going into the season I thought Strikeforce and Purple Reign would be easy wins, this was me going off of the fact these two teams joined only days before the season opener. But man both of the Captain/GM have done a nice job putting the teams together. They added guys that can play and their record shows for itself. Have yet to play NWO so can't say which team is the strongest or weakest out of the bunch.
Theres been a lot of chatter regarding you asking the league for special favors recently, what's up with that? How has the league been handling things? How's the new Commish?
hahaaha…listen man, I can't believe this is even a question. Captains make requests all the freaking time. I have asked for a few knowing they'll be going through the right channels. The Commish has done a nice job. He responds to questions right away, he sticks to his answer. Even though I'm not happy with it at times. This is my first time running a whole team, so this is all new to me.
If you were the Commissioner of the league, what're some things you would do differently?
Going based off of last question, I would allow teams to have 1 special DH for a light hitting fielder or someone who is hurt. I would also allow teams to add a player after the roster freeze only when a player is seriously injured. Losing a NSA or any top player in a team can make or break a season.
Last week a team almost cost us all the county fields because of barbecuing when they were not supposed to. What're your thoughts about that? If you were in charge, what kind of punishment would you have in place? Does it feel like this one team is always causing commotion?
Yeah I heard about this, and thought it was ridiculous how the county wanted to punish the whole league for a minor incident. It should have been handled different in my opinion, they could have given the responsible team fines, or just had SASL suspend the captain/GM for not taking the proper steps after they were told to stop. We opened our season playing Strikeforce, they are a good group of guys. So I'm very surprised to hear all this negatively towards them. All in all I believe it was an honest mistake.
Tell us your thoughts about the fields being used this season. What are some of the fields you like playing on? What are the fields you don't like? Any suggestions on other fields the league should look into?
I like playing on Cantiague A,C, and D. Eisenhower field D and Mitchell fields. Those fields are usually maintained well. Hopefully we just stick to those fields and stay away from the unknowns. Some new fields aka (Allen park) I'm not a huge fan off, have already had issues with some the grounds crews now showing up on time or at all.