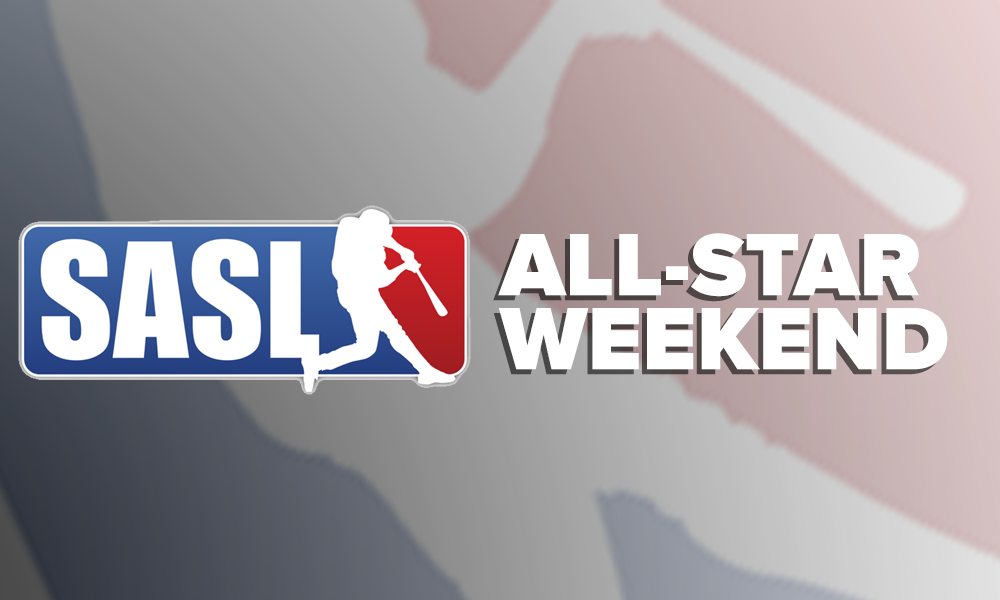 Sunday, June 17th, Cantiague Park C and D
Please join our annual SASL All Star weekend with your family and friends to watch the SASL Skills Competitions, and SASL All Star Game! Don't forget to come hungry for that tasty BBQ which will be complementary of our ultimate grill masters Ammad Sheikh and Sajid Kakana.
When: Sunday, June 17th (11AM – 4PM)
Where: Cantiague Park Field C and Field D (Hicksville, Long Island)
SASL Skills Competitons
SASL Fastest Man: up to 10 contestants from both leagues will compete in the SASL Fastest Man competition. Start at home plate and dash around the bases Last year's winner was JD of Hit Squad.
SASL Strongest Arm: show off that arm and light up that Radar gun to prove who has the strongest arm in the League! Can anyone beat Shawn Abraham of Empire?
SASL Outfield Challenge: Accuracy, precision and bonus points for speed. 3 throws from Centerfield to each base. Get points based on the accuracy, precision and bonus points for the speed of the throw!
Home Run Derby: The Finale of our Skills Competition. 5-7 contestants from each division will light up the skies with one moon shot after another. A timed event and using SASL provided bats; we will be using both fields to see if we can separate the men from the boys. Last year's winner Capt. America Dan will be back to defend his title.
Please reach out to your captain if you are interested in joining any of the events. We will pick the best players for any specific competition and will announce the participants in advance of Sunday.
SASL All-Star Game: The All Star game will be played on Cantiague C at 2:30PM. There will be two teams. Team Red and Team Blue. Jerseys will be given to every All Star participant.
Team Red will be captained by Saad of Might Ducks (10-0 Record). Team Blue will be captained by Ammad of Hit Squad (8-4 Record).
Wednesday early afternoon (06/13), we will be announcing the All Stars as well as alternates. There will be 15 All Stars chosen from each division (AL and NL).
The player names will go in a pool, and then we will have a snake draft with Saad and Ammad to pick the teams. The final teams for Team Red (Saad) and Team Blue (Ammad) will be announced Wednesday night.
BBQ: Please bring family and friends as this is an event open to all. We will have halal meat, vegetarian options, and the cooler will be full! There is nothing like a BBQ and Softball on a beautiful June afternoon.