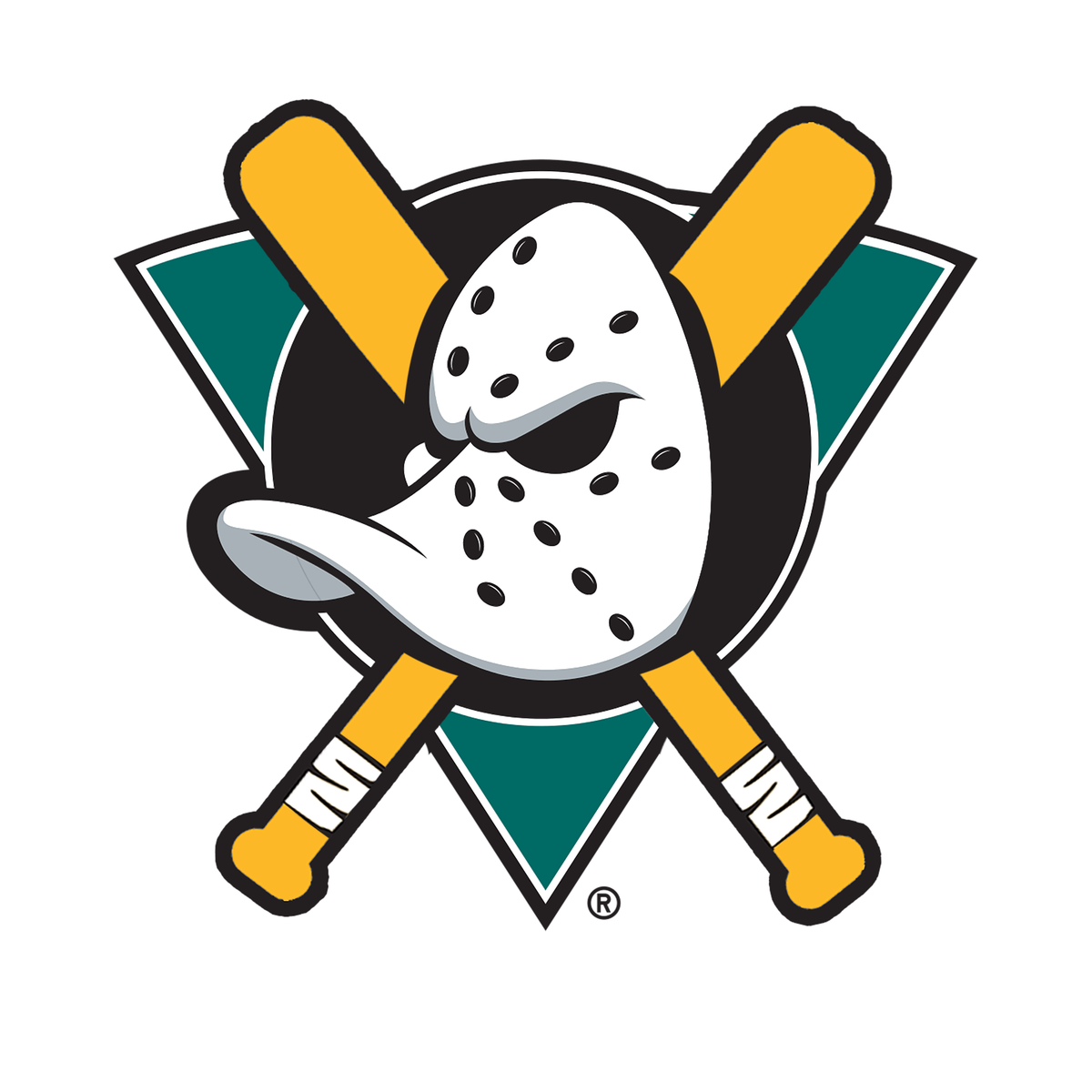 "Ducks Fly Together"
Last year they were a mix of former Wolfpack and former Bengals players.
This year, with the Bengals rebooting themselves in the National League, the Ducks will be a collaboration of former Wolfpack and former Softballer players, as Saad Yousuf, Haaris Din & co are joined by Nadeem Khan, Atif Khan, Zeeshan Sheikh, and Sajeel Haque. Plus, rumors have it that a former SASL great may be making his long awaited return to the SASL.
They'll be relevant, but if they're to make a serious run at the upper-tier of the AL, they'll need some Gordon Bombay magic and at least 3 of their "7-10" hitters to have career years.
Meet the Mighty Ducks
Mighty Ducks Stats (Spring 2018)
Offensive Statistics
Mighty Ducks Schedule (Spring 2018)
| Date | Event | Time/Results | League | Season | Venue | Article |
| --- | --- | --- | --- | --- | --- | --- |
| 2018-04-22 11:00:03April 22, 2018 | Mets vs. Mighty Ducks (Game 1) | 13 - 1 | South Asian Softball League (Division 1) | 2018 (Spring) | Wantagh Park, Field B | Recap |
| 2018-04-22 12:30:30April 22, 2018 | Mighty Ducks vs. Mets (Game 2) | 17 - 8 | South Asian Softball League (Division 1) | 2018 (Spring) | Wantagh Park, Field B | Recap |
| 2018-05-06 11:00:38May 6, 2018 | Mighty Ducks vs. Empire (Game 1) | 11 - 5 | South Asian Softball League (Division 1) | 2018 (Spring) | Cantiague Park, Field A | Recap |
| 2018-05-06 12:30:44May 6, 2018 | Empire vs. Mighty Ducks (Game 2) | 12 - 14 | South Asian Softball League (Division 1) | 2018 (Spring) | Cantiague Park, Field A | Recap |
| 2018-05-13 11:00:27May 13, 2018 | Mighty Ducks vs. Savages (Game 1) | 11 - 10 | South Asian Softball League (Division 1) | 2018 (Spring) | Stillwell Park (Syosset) | Recap |
| 2018-05-13 12:30:30May 13, 2018 | Savages vs. Mighty Ducks (Game 2) | 10 - 11 | South Asian Softball League (Division 1) | 2018 (Spring) | Stillwell Park (Syosset) | Recap |
| 2018-06-03 18:00:53June 3, 2018 | Mighty Ducks vs. Scooby Scorers (Game 1) | 15 - 7 | South Asian Softball League (Division 1) | 2018 (Spring) | Allen Park | Recap |
| 2018-06-03 19:30:24June 3, 2018 | Scooby Scorers vs. Mighty Ducks (Game 2) | 1 - 13 | South Asian Softball League (Division 1) | 2018 (Spring) | Allen Park | Recap |
| 2018-06-10 18:00:44June 10, 2018 | Mighty Ducks vs. 516 (Game 1) | 6 - 3 | South Asian Softball League (Division 1) | 2018 (Spring) | Mitchel Field | Recap |
| 2018-06-10 19:30:50June 10, 2018 | 516 vs. Mighty Ducks (Game 2) | 10 - 11 | South Asian Softball League (Division 1) | 2018 (Spring) | Mitchel Field | Recap |
| 2018-06-24 01:00:02June 24, 2018 | Mets vs Ducks (Game 1) | 7 - 12 | South Asian Softball League (Division 1) | 2018 (Spring) | Cantiague Park, Field A | Recap |
| 2018-06-24 02:15:25June 24, 2018 | Mets vs Ducks (Game 2) | 10 - 11 | South Asian Softball League (Division 1) | 2018 (Spring) | Cantiague Park, Field A | Recap |
| 2018-07-02 23:59:00July 2, 2018 | Mighty Ducks vs. Troopers (Game 1) | 13 - 1 | South Asian Softball League (Division 1) | 2018 (Spring) | | Recap |
| 2018-07-03 00:02:50July 3, 2018 | Troopers vs. Mighty Ducks (Game 2) | 3 - 10 | South Asian Softball League (Division 1) | 2018 (Spring) | | Recap |
| 2018-07-09 11:58:06July 9, 2018 | Mighty Ducks vs. Empire (Game 1) | 22 - 4 | South Asian Softball League (Division 1) | 2018 (Spring) | Eisenhower Park, Field 2 | Recap |
| 2018-07-09 11:58:41July 9, 2018 | Empire vs. Mighty Ducks (Game 2) | 6 - 16 | South Asian Softball League (Division 1) | 2018 (Spring) | Eisenhower Park, Field 2 | Recap |
| 2018-07-12 01:36:06July 12, 2018 | Mighty Ducks vs. Troopers (Game 1) | 5 - 0 | South Asian Softball League (Division 1) | 2018 (Spring) | Cantiague Park, Field A | Recap |
| 2018-07-12 01:37:28July 12, 2018 | Troopers vs. Mighty Ducks (Game 2) | 7 - 15 | South Asian Softball League (Division 1) | 2018 (Spring) | Cantiague Park, Field A | Recap |
| 2018-07-17 01:27:48July 17, 2018 | Mighty Ducks vs. Savages (Game 1) | 10 - 9 | South Asian Softball League (Division 1) | 2018 (Spring) | Eisenhower Park, Field D | Recap |
| 2018-07-17 01:28:22July 17, 2018 | Savages vs. Mighty Ducks (Game 2) | 11 - 13 | South Asian Softball League (Division 1) | 2018 (Spring) | Eisenhower Park, Field D | Recap |
| 2018-07-23 21:29:56July 23, 2018 | Outlaws vs. Mighty Ducks (Game 1) | 2 - 4 | South Asian Softball League (Division 1) | 2018 (Spring) | Cantiague Park, Field A | Recap |
| 2018-07-23 21:30:31July 23, 2018 | Mighty Ducks vs. Outlaws (Game 2) | 3 - 2 | South Asian Softball League (Division 1) | 2018 (Spring) | Cantiague Park, Field A | Recap |
| 2018-07-30 23:42:27July 30, 2018 | Mighty Ducks vs. Scooby Scorers (Game 1) | 23:42:2711:42 pm | South Asian Softball League (Division 1) | 2018 (Spring) | Eisenhower Park, Field D | Recap |
| 2018-07-30 23:43:17July 30, 2018 | Scooby Scorers vs. Mighty Ducks (Game 2) | 2 - 6 | South Asian Softball League (Division 1) | 2018 (Spring) | Eisenhower Park, Field D | Recap |
Mighty Ducks All-Time Leaders
Mighty Ducks All-Time Offensive Statistics
Mighty Ducks All-Time Pitching Statistics