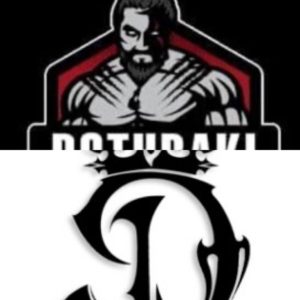 We are finally down to our two Finalists. The top two seeds move on to the Finals. Dothrakis beat Hit Squad in 3 games and Dynasty beat The North in 2 games in their respective matchups. This is shaping up to be a all-time classic Finals with two teams that are very evenly matchup up on paper.
Dothrakis are a rookie team and are gunning for a championship in their first go at it. Dynasty, on the other hand, famously have a 15 year drought. They won the championship in 2005 and this would be a very historic win if they manage to pull it off. The Finals will be played at Cantiague C @ 8:30am tomorrow morning!
How They Got Here:
Dothrakis:
What a wild ride it has been for Dothrakis in these playoffs. Both of their matchups have gone 3 games. This past Sunday in their highly anticipated matchup against Hit Squad, the scores were as follows:
Game 1: 6-5 HS
Game 2: 10-7 Dothrakis
Game 3: 9-5 Dothrakis
All 3 games were close and defensive battle. Exactly what you would expect from the playoffs. During the regular season, Dothrakis finished as a top 3 team in both offense and defense. Their +109 run differential was the second best in the league. Their defense covers a lot of ground and makes almost all the routine plays.

Dynasty:
While our writers room predicted Dynasty would win their semifinals matchup against The North, we didn't expect them to sweep The North. They had a very smart game-plan and executed it to perfection. The scores were:
Game 1: 17-12 Dynasty
Game 2: 8-7 Dynasty
The Dynasty hitters came thru in clutch situations when needed at Ali's pitching was impeccable. During the regular season, Dynasty finished second in offense and second in defense. The team can win in multiple ways, which bodes well for them thus Sunday.
On-Field Matchups:
Pitcher/Catcher
Advantage: Dynasty.
Ali Ghumman proved why he may be the best pitcher in SASL this past Sunday by controlling the pace and dictated the tempo all game. Ariel Arvelo at catcher for Dynasty is one of the better hitters in their lineup. Dothrakis will start Freddy Maldonado at Pitcher and so far he has proved capable in big games. Gage Nestor at Catcher is a solid option but doesn't match up with the bat of Ariel.

Infield
Advantage: Dothrakis.
The collective infield of Dothrakis is an excellent one on both sides of the ball. Hashim Naveed at 3b is as good as it gets. If he wins Sunday, he will probably go down as the best SASL player of all time. At SS, we have Justin Sevilla, who had a tough playoffs so far. Pervez Khan at 2b is a veteran player who's bat has been quiet all year. Pavy Badwal at 1B is a middle of the order hitter and Dothrakis will need him to come thru in the clutch.
Dyansty infield is very underrated. It starts with Amit Bhasin at SS. He has been thru it all and has been playing in SASL since 2005. He will want to finally win his second championship. Adrian at 3B is a smooth glove with a bunch of pull power. Milan Patel at 2B has been a godsend for Dynasty and has been getting on base at an elite clip this playoffs. Sonu Bhasin at 1B is a below average bat but good enough with the glove to start.
Outfield
Advantage: Even.
Left Field is a big win for Dothrakis with David Rodriguez starting while Dynasty are starting David Poon. Dynasty are using 11 hitters by putting Yamin Patel at DH in the playoffs which lets David Poon start in the Outfield for his defense. David is better on both sides of the ball than David Poon.
At LCF, we have already spoken of Andy Sanchez for Dothrakis all year. He has been probably the best player in the League. A 5 tool stud, he has been carrying Dothrakis in the playoffs too. Mike Liam for Dynasty can clear Cantiague C while getting on base at an elite clip. His defense and range may be the best in the league.
Dynasty has the edge in the right side of the outfield with Kunal Oak and Omar Hernandez starting there. Omar was an MVP candidate and last week hit 3 home runs along with making a few diving plays. Kunal has been batting in the middle of the lineup all year and has been great. Dothrakis will start Pablo Sanchez and Sunny Naveed on the right side and while both are capable starters, they are slightly below what Dynasty are putting out there.
Keys To Winning:
1. Don't let Andy/Hashim beat you: Ask Hit Squad or Troopers. Hashim at 3 and Andy at 4 in the lineup is scary and if Dynasty are smart they will pitch around them in key situations.
2. Who will be the X-Factors: Let's see last year. Asad walkoff home run. VJ two game winning hits. Irfan game tying single. It will be the players you don't expect that will need to deliver.
3. Ali's mind games: Ali is notorious for his quick pitches and controlling the tempo. Will Dothrakis fall for it or will they be ready?
4. Potential fatal weakness (Dothrakis): Dothrakis were the favorites all playoffs and yet it went three games. They have a habit of taking their foot of the pedal in the middle of games.
5. Potential fatal weakness (Dynasty): Bottom of lineup of David Poon, Sonu Bhasin, Ali Ghumman must do a better of job of getting on base and not give away easy innings.
6. Home Field advantage?: Both teams prefer to play in big fields to take advantage of their elite outfields. Cantiague C has moderate fences. How will the home run rule effect the Finals?
Predictions:
Dothrakis are the slight favorites in our opinion. But Dynasty since their loss to MonStars in Game 1 have looked like world beaters. We are going with Dothrakis in a 3 game series and all 3 games coming down to their wire!