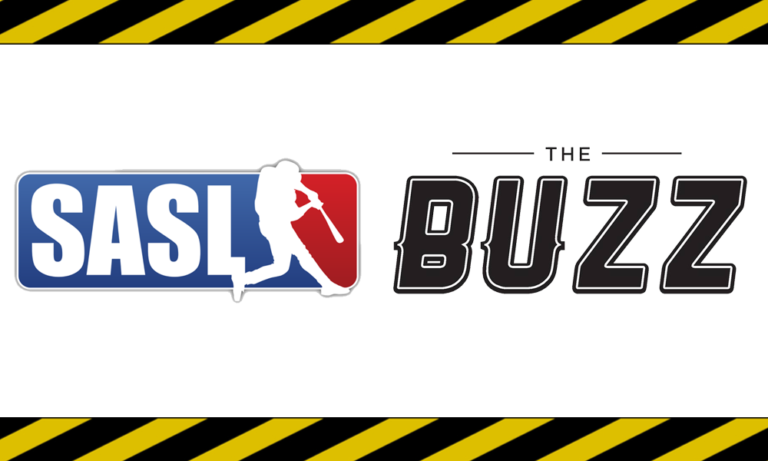 🐝🐝🐝🐝🐝🐝🐝🐝🐝🐝🐝🐝
The 'Experts' have sent in a formal apology after Dynasty thrashed the Ones yesterday. Our Game Of The Week lived up to its billing but not the predictions the 'Experts' predicted. The Ones just don't handle hype well.
Shooter McGavins are 8-2 in last 10 games. Most buried them after a 0-6 start…..but who's laughing now?
Is there a hotter hitter on the planet than Yamin Patel? Over the past month, he went from afterthought in the MVP rankings, to honorable mention, to maybe now a top 3 leading candidate?
The North clinging on to the number 1 seed after another sweep….albeit Troopers giving them a run for their money. Their offense has cooled off but their defense is suffocating other teams now..
Sunday Division 3 Late games Fall season starts this Sunday! Players rated over 4 need not reply, but 4 and below, if you are looking to play, hit us up! This division is just for fun…no content or stats..
SAFL has 10 teams and will kick off their regular season this Saturday! Good luck to all the teams this year as AK defends their championship…
Justus Acosta of Troopers made 3-4 diving plays yesterday….definitely would win a gold glove if the League had those awards…
MonStars (8-8) are in danger of falling into SNL range after getting swept in two tight games yesterday…they haven't looked the same since injuries started taking a toll..
Pavy Badwal seems like he is BACK! He was seen hitting shots all over Baldwin and if he is healthy, Dothrakis just found another hitter in that potent middle of the lineup…
Black Mambas and TSFE were the only team that split yesterday..but the big news on the chat was the concern for Ayaz who got hit with a stray ball…FYI he is doing ok!!
Miami Heat in 7 is what I'm going with for the East finals….Butler has that killer mentality and Adebayo is a future superstar…
Belichek 1-0 and Brady 0-1, Cowboys doing Cowboys things, Lamar Jackson might be MVP again, Haskins an inspirational speech giver, Mustache Mania in full swing…some of the many storylines from NFL week 1.
Chiefs over Saints…my Prediction for Super Bowl this year….Ravens and Seattle will make it to conference championships..
Next weeks slate of games are GREAT!…The North and Dothrakis face off for first seed…Shooter McGavins looking to exact revenge over last years semifinals losses against Hit Squad…The Ones and MonStars maybe the most intriguing matchup and if MonStars get swept they may be in the SNL!
Next few Hot Seats have been announced: Sami Hossain, Charley Robinson, Zulfikar Musliwala, Billal Lateef, Pablo Sanchez… will be published over the next couple of weeks!