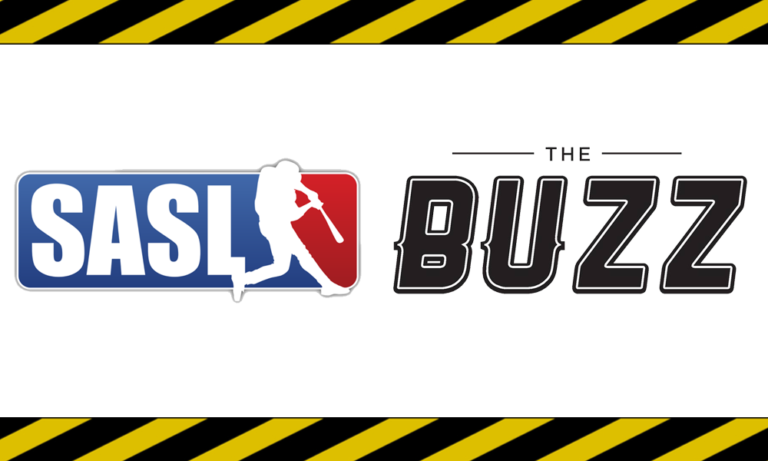 🐝🐝🐝🐝🐝🐝🐝🐝🐝🐝🐝🐝
There were some big games played this past Sunday but none was bigger than the matchup between Dothrakis and The North. Dothrakis surprisingly swept The North in two mercy games….they have clearly established themselves as the team to beat…
The top 3 in the standings are settled with Dothrakis at #1, Dynasty at #2 and The North at #3 for now. They can't fall out of the top 3 with 4 games to go but they are still fighting for what order they are in the top 3. It makes a huge difference as the top seed can dictate time and fields in playoffs…..
The battle for the 4th seed thru 6th seed is a crazy one with only 1 game separating 5 teams (The Ones, Hit Squad, MonStars, Shooter McGavins, and TSFE). One of those teams will be unlucky and play in SNL…..
D3 SASL late Sunday afternoons went off with some good games. 8 teams are in this new division and DadBods look like the best team! Let's go!….
Standings for the new D3 division:
Dadbods 2-0
Karela Express 2-0
Mets 2-0
G Train 1-1
Bats 1-1
Ball of Duty 0-2
Cobra Kai 0-2
Ertrugul 0-2
SAFL week 1 is in the books. Defending champs AK still the top dog it seems like. Here are the standings after opening day:
AK 1-0
Gators 1-0
Bandits 1-0
CK 1-0
Prime Time 1-0
Browns 0-1
Guardians 0-1
Savages 0-1
Wolfpack 0-1
Panthers 0-1
10 weeks in, it seems like the MVP race is a two horse race now with Rafael Liriano and Yamin Patel continuing to rake and put up unbelievable numbers…..
Game 2 of Hit Squad and Shooter McGavins matchup ended 3-2. Yes, they were playing softball apparently and pitching underhanded. Both defenses locked in and didn't give an inch…..
The most intense matchup of the week may have been Mambas and Troopers splitting. Home run rule controversy, blocking the plate controversy, were among some of the reasons both teams were on the edge. Both teams are locked in the SNL and will use the next couple of weeks getting their teams ready for a 1 game elimination…..
We had our first forfeit of the season. What a shame! Backdoor Sliders need to get their act together and play for some pride!….
With NFL back, is anyone still watching NBA playoffs? Anthony Davis hitting that 3 at the buzzer may have been the defining moment of the Playoffs. Lakers seem to be destined for that championship….
My top 5 teams thru two weeks in NFL: 1. Ravens, 2. Chiefs, 3. Seattle, 4. Packers, 5. Steelers….
So we really do need NFL preseason games? All these NFL injuries are tough to hear about. How many fantasy managers are crying with Saquan, Sutton, C-Mac, Devante etc out….
Week 11 SASL matchups is led by a very intriguing matchup between Hit Squad vs TSFE and Dynasty vs Shooter McGavins. Dothrakis facing The Ones may have A LOT of offense….
The debate that happens every week for hours on end on the SASL Chatroom: Jordan v Lebron for GOAT conversation. And there is never anyone that flips from one camp to the other….