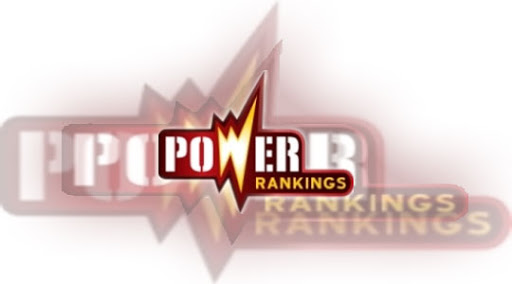 1. THE NORTH (14-2) ↔️ EVEN
They retain their number 1 spot after a sweeping Troopers. Their defense has come a long way since Week 1 and they are currently the best defense in the league. If defense and pitching wins championships, this team has them in spades. In the 3 weeks remaining, they play Dothrakis and Dynasty, so they definitely have the toughest schedule left in the League.
2. DOTHRAKIS (13-3) ↔️ EVEN
Against a solid MonStars defense, Dothrakis were able to score 33 runs with Rookie of the Year candidate Andy Sanchez leading the way. When the offense is clicking, they are a very hard team to beat. They will be looking to beat The North this Sunday to move into First place. After that they have 4 winnable games against The Ones and Backdoor Sliders. This team is built for playoffs with their top 10 guys all playing their part seamlessly.
3. DYNASTY (12-4) ↔️ EVEN
Well, that was personal. After the doubters showed up full force and saying they can't win any big games, they went and swept The Ones. Their offense has hit another gear in recent weeks with Yamin lighting the League on fire. They have a relatively soft schedule with only The North above .500 on their schedule. With some luck and if they beat The North at the end of the season, Dynasty can even secure the First seed heading into the playoffs.
4. THE ONES (9-7)
↔️ EVEN
Their deficiencies were out on full display once again this week. Pitchers Rafael and Denen walked many hitters and their defense was shoddy at best once again against Dynasty. After they were humbled by the sweep, they still find themselves in 4th place with 3 weeks to go. MonStars, Dothrakis and Black Mambas are the remaining opponents and we are out of the prediction business when it comes to this team. With all the teams nipping at their heels, they need to get back to their winning ways if they want the best matchup and avoid the top 3 seeds in the first round of playoffs.
5. HIT SQUAD (9-7) ⬆️ 1 SPOT
Two easy wins for Hit Squad this past Sunday against DadBods. A much needed breather after a brutal stretch in the schedule. The injury bug that hit this team seems to be on the way out with the Labor Day break that came just in time. They finish the season with 3 matchups with teams at .500 or below (Shooter McGavins, TSFE and MonStars). But this year, it would not be shocking with any result, so it is advisable they play their best 10 each of the games. The Shooter McGavins matchup is especially intriguing; rematch of last years semifinals and Shooter McGavins are only 1 game back in the standings.
6. SHOOTER MCGAVINS (8-8) ⬆️ 1 SPOT
Well, don't look now but Shooter McGavins are finally above water and at .500 record. Most teams may have given up on the season after a 0-6 start but Shooter McGavins are 8-2 in their last 10 to come in as the hottest team in the League. To get out of SNL, they have to finish above MonStars as MonStars have the tiebreaker by beating Shooter McGavins in week 1. The team is winning by shoring up the defense and getting timely hits once again. Captains Zulfikar and Aasheesh has them headed in the right direction at the right time.
7. MONSTARS (8-8)
⬇️

 2 SPOTS

MonStars just went thru a grueling 3 week stretch where they faced the top 3 teams in the standings. The results aren't pretty as they went 1-5 in those 6 games with their lone win coming against The North. The veteran team still has the ability to beat any team in any given week. With games against Hit Squad and The Ones still left, they still can finish in the top 4 in the standings mathematically. But realistically, there is a decent chance they end up as a SNL team with the hard charging Shooter McGavins right behind them.
8. TSFE (7-9) ↔️ EVEN
Another week, another split. Black Mambas shut them down in game 1 (13-1) but TSFE bats woke up just in time to gain a split in game 2. They have an easy 2 wins waiting for them this week against Backdoor Sliders before they finish the season off with matchups against Hit Squad and Shooter McGavins. Those are 2 teams directly ahead of them so they have their fate in their own hands if they want to escape the SNL trap.
9. TROOPERS (7-11)
↔️

 EVEN

Yes, they got swept this past Sunday. But they lost to the number 1 team by a combined run differential of only 5 runs in 2 games. They hung in there tough in both games with their defense making top notch plays all over the field (especially in the outfield). If they can replicate that pitching of Atif and defense, we expect more wins will follow soon. They have 2 weeks left and it is against Black Mambas and Backdoor Sliders. They can legit go 4-0 and go into playoffs with a lot of confidence.
10.  BLACK MAMBAS (6-10) ↔️ EVEN
Even without Dan, they were able to mercy TSFE in 5 innings in game 1. Game 2 was another story as they in turn got mercied. Pete Santos has been very hot of late and the trio of Dan, Narish and Pete can do damage when they are on the top of their game. They seem destined for a SNL spot with tough matchups coming up in Troopers, The North and The Ones to finish the season. Their bottom of the lineup has been very weak in recent weeks and that allows for opponents to have some easy innings. Can they step it up and do it soon?
11. DADBODS (2-14) ↔️ EVEN
DadBods are still not officially out of it yet. If they can win 5 out of 6 and Mambas lose 5 out of 6, DadBods can still sneak in. However unlikely it is, DadBods already are looking ahead to our late Sunday division where they will be playing competitive games every week. It will be long Sundays for some of the players playing in both divisions!
12. BACKDOOR SLIDERS (1-13) ↔️ EVEN
After a 3 week hiatus (Labor Day off and Covid shutdown), Backdoor Sliders were back in action and doing what they do best: show up and laugh at Manju's jokes. On the field however, they were only able to muster 2 runs in 2 games. That is the lowest aggregate run total in a single week for any team this season. They still have 4 matchups left to finish the season and we will see if they have any magic left in them.