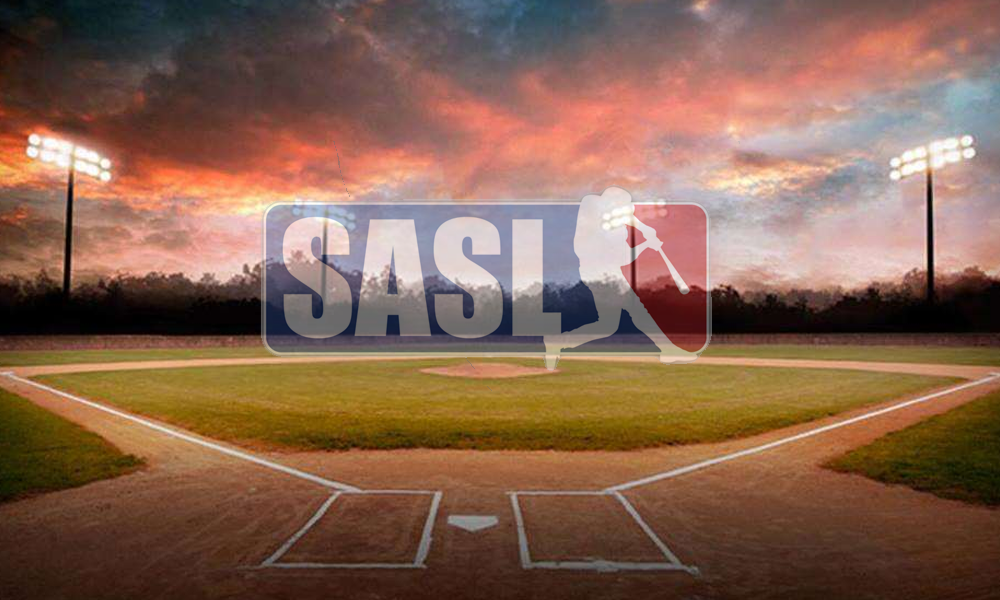 LAST WEEKS PREDICTIONS: Pretty good week for the experts as they hit bulls eye on 4 of the 6 matchups. The predictions were wrong for Dynasty/The Ones matchup and MonStars/Dothrakis matchup.
YEAR TO DATE TALLY: 23 out of 41 right (56% success rate).
Matchup: TSFE (7-9) vs Backdoor Sliders (1-13)
Field: Mitchel 1 @ 8:30am

TSFE is coming off a split against the Mambas where both games ended in a mercy. The most memorable thing was when Saad hit Ayaz in the face. TSFE seems to have turned their season around at the perfect time leading up to playoffs. They can potentially avoid SNL if they win the reminder of games and this week is a perfect start for them against a weak and injured Sliders team. With the talent on this team there is no reason that the team average is so low. At this point in the season it doesn't seem likely that they will turn it around hitting wise. Sliders are coming off a sweep at the hands of Shooters. They managed to score 2 runs in 2 games, all in 1 game. This year was a disappointment for Sliders but what do you expect from a team that formed the day before the season started. The best they can do at this point is to take a win over any of the remaining teams fighting for playoffs.
Predictions: Sweep! TSFE has too much talent for Sliders to compete with at this point of the season. Expect similar results from Shooters vs Sliders, not very close.
Matchup: Shooter

McGavins

(8-8) vs Hit Squad (9-7)
Field: Mitchel 2 @ 8:30am

It seems more and more each week that Shooters took a nap the first half of the season. They have arguably been the hottest team since mid-season, sweeping Mambas and Sliders in back to back weeks. Not the best teams in the League but in the first half it could have easily gone the other way around. Team stats are not flashy, but they are doing what it takes to win games and we expect these games with Hit Squad to come down to the wire. Hit Squad has had a up and down season. In the beginning after the first 2 losses, everyone thought they were done. Then they got red hot from a stretch and now they cooled off again. Before sweeping Dad Bods they were 7-7, potentially fighting for SNL. If they can avoid losing to Shooters, they should be clear of SNL all together. If Hit Squad can get healthy and stay that way, they always have a chance in the playoffs.
Predictions: Split! Shooters are the hotter team right now, but a healthy Hit Squad is not easy to beat. Games will be close and has major implications on the standings for playoffs.

Matchup: The Ones (9-7) vs

MonStars

(8-8)
Field: Cantiague C @ 8:30am

The Ones are coming into this weekend after getting swept by Dynasty. It was a high scoring series, but it came down to defense. They lost a combined 35-26. This week is must win if they want to avoid SNL. If things don't go there way this week they will fall in the standings and potentially see SNL. The one major thing plaguing The Ones is defense. They have been poor defensively all year, where other teams turned it around, The Ones couldn't fix the issue. Hitting wise they are up there as the best but that's one part of the equation. MonStars have been shaky on defense as well this year. Also getting swept by Dothrakis this past week. MonStars lost 33-23 in the 2 games. They are in the same boat as The Ones, a win they can avoid SNL but losing means they might drop low enough to see SNL. The 4-8 spots can drastically change after this week.  
Predictions: Split! Both teams will be fighting hard after getting swept. They can both hit but who will play better defense to make the easy stops.
Matchup: The North (14-2) vs

Dothrakis

(13-3)
Field: Eisenhower D @ 8:30am

The matchup of the week, A potential look at who will be in the Finals. The North have by far been the most consistent team this year. Hitting wise they are either #1 or #2 depending on the week. Defense the one issue in the beginning is not so much an issue anymore. They were involved in a low scoring affair against Troopers last week winning 8-6 and 8-5. Wasn't the best game for The North but they got it done. Clearly led by Charley, he is looking to take home the MVP award this year once again. Dothrakis minus the random sweep by Mamba's have been perfect all year too. Dothraki's swept MonStars 15-9 and 18-14 last week. They have a good balance of offense and defense. With the addition of Pavy back into the starting lineup, the hitting just got even more dangerous for playoffs.
Predictions: Split! This will be one of The Norths rare losses of the season. Both teams are where they are for a reason, consistency. Expect 2 extremely close games where both teams will be playing like it's the playoffs.
Matchup: Dad Bods (2-14) vs Dynasty (12-4)
Field: Baldwin Blue @ 11am

DadBods had an unexpected sweep over Mamba's but that's been it for them. Getting swept by Hit Squad, they only score 6 runs while allowing 27 runs. They fight hard each and every game, sometimes it's closer than others, unfortunately this was not there week. They are looking at a Dynasty team who after a few hiccups look to be back on track. Dynasty took care of The Ones last Sunday which was a high scoring weekend. They have the team to beat The North and Dothraki's, but they fell flat against the Dothrakis once already. Its this team's job to prove to the league that the curse is over but that will be determined in the playoffs. Hitting and defense is on point, just depends which version of Dynasty will come out.
Predictions: Sweep! This should be an easy week for Dynasty. Expect them to take care of business in potential mercy wins so everyone can go home and watch football
Matchup: Troopers (7-11) vs Black Mamba's (6-10)
Field: Seamen's Neck 4 @ 11am
This is the potential look at the SNL matchup. Troopers lost both to The North but both games were very close. If they can play like this in both games from now on, they will be a very tough to beat. The one game on, and one game off method clearly wasn't working for them so its good to see a change. They are a slightly better team then what their record shows but that is due to inconsistency. Majid has been the leader of the team, leading in Home Runs and RBI's but his average is low, and they still need him to be a better hitter. Mamba's on the other hand are the more inconsistent team. Mercy one game and then get mercied the other. This team could have easily avoided SNL with the talent but that seems to be their fate. There is still a chance to avoid SNL, but everything needs to go there way the rest of the season. Wishing Captain Ayaz a speedy recovery.
Predictions: Split! With both teams being as inconsistent as they are, there is a big chance of double mercies again. One team will be hot and the other will be cold.