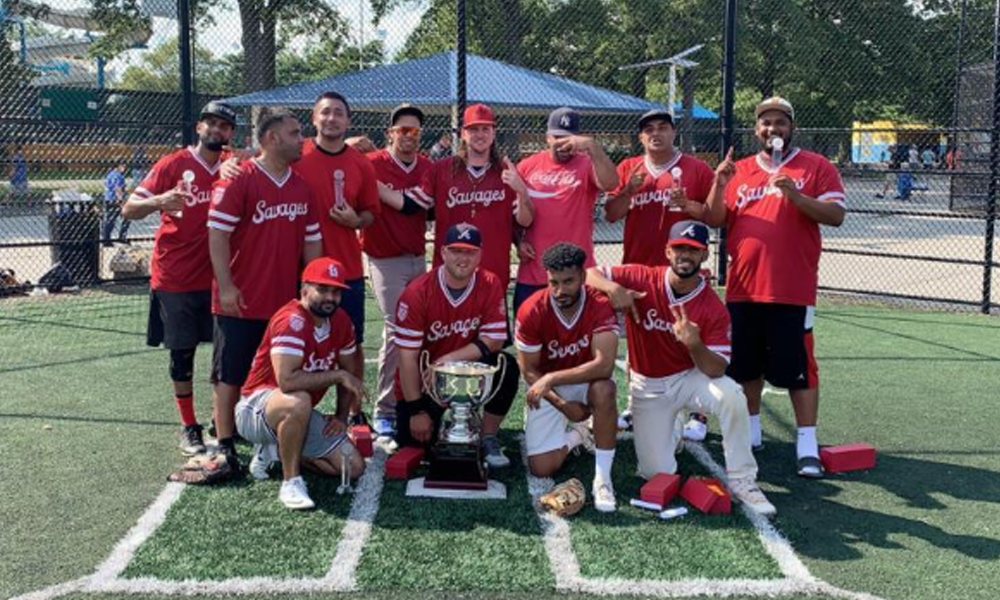 We thought last year's Finals between Savages and Ducks was the cream of the crop when it came to Finals. 3 thrilling games. Nope. Both Savages and HeavyHittaz absolutely gave an A+ show to the fans in 3 games that were not only instant classics, but historic. In the end, there can be only one team left standing. Here are your 2019 SASL AMERICAN LEAGUE CHAMPIONS….SAVAGES!!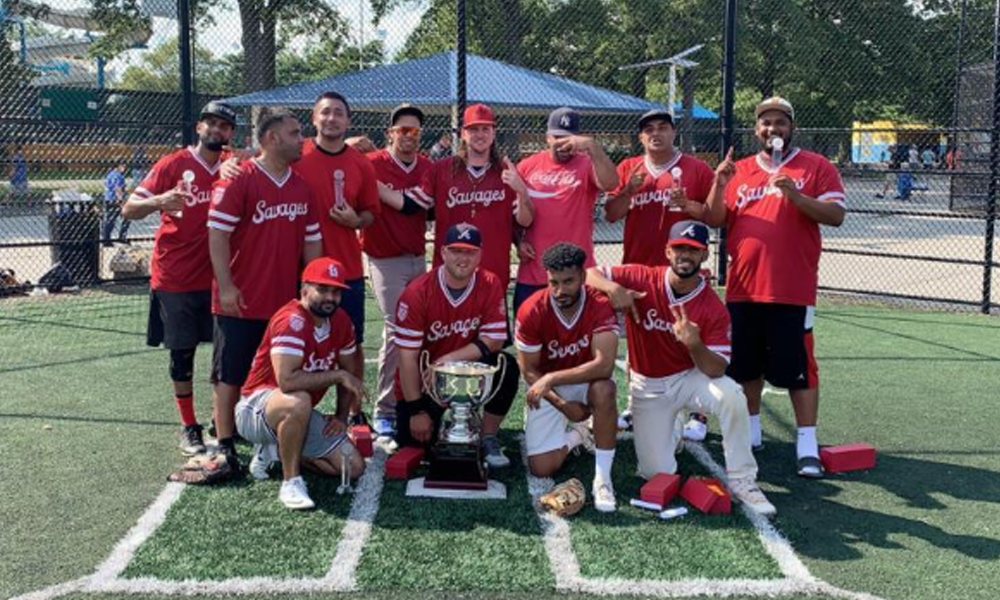 Game 1: Score was 10-9. This game was back and forth all day. Savages got off to a good start as the top of their lineup did a lot of damage, punctuated by Dex and his two home runs. Charley, Hashim, Pavy, Tk all did damage. Their defense especially in the outfield, kept HH at bay all game. When we got to the top of the 7th, the score was 9-4 Savages and they thought the game was over. HeavyHittaz never gave up. They blooped, singled, error'ed, their way on and kept getting clutch hits after clutch hits. Before you knew it, it was 9-9 before Savages were able to get out of the inning. Then the bottom of the 7th happened. None other than VJ, who was hitting last in the lineup, ripped a single to the outfield with a runner on 2nd to end the game. A walk off game 1 win in the finals!
Game 2: Most teams would have come out sluggish after a close loss like game 1. But HH were ready to punch back. They scored in their opening inning but only managed to score 1 run. Savages countered with 3 of their own.  A back and forth game ensued and before you knew it we were in the later innings again. Let's fast forward to bottom 9th. Savages were clinging to a 9-8 lead with ace Yasar on the mound. Up comes Harpreet. Harpreet hits one of the fence for a leadoff double. John Sans up next who hits a grounder to Charley. Charley makes a diving play to his left and throws out John. The runner stays at 2nd. Next comes Billal who hits a line drive but right to Tom Kahl in LCF. The Rookie of the Year keeps runner at 2nd base with a great throw to third. Up comes Asad. He was pinch hitting for Usman. Savages needed one more out. HeavyHittaz were down to their final out in a magical season. You know what happens next. Asad hits one of the most memorable Home Runs in SASL history. He clears Cantiague A by inches and walks it off with a final score of 10-9. One of the clutch moments in SASL History and one that will be talked about for years to come. 
Game 3: By this time, we have just witnessed 2 games in the Finals and both ending in dramatic fashion. This was going to be an epic end to an epic series. Game 3 in Cantiague A with the two best teams in the league. In most cases, both teams would have been dehydrated and tired. But to win the championship, you need to dig deep and go that extra mile. Both teams battled back and forth. The game was never separated by more than 2 runs. Fast forward to the top of the 6th. Savages were leading 6-5. Ahmad Halimi led off with a single and the Ramy hit a single to put runners up 1st and 3rd. Up comes Harpreet in a clutch situation. Harpreet hits a deeeeeep shot to Center Field. And there is no one in SASL that could do what Tom Kahl did. He robbed Hapreet of a XBH and 2 rbis by climbing the fence. That changed the game. Even tho HH eventually took the lead on a SAC fly and a RBI groundout, the play kept Savages from going down big. In the bottom of the 6th with time constraints on field permits coming into play, the score was 7-6 HH with Savages coming to bat. Pavy led off with a leadoff single. A huge hit. Jojo came up next. Ali, HH Pitcher was up on the count 1-2, before throwing 3 straight balls. That walk won't be remembered but it was the biggest walk of the season for Savages.  With runner one 1st and 2nd, Irfan came to bat. All day he was struggling but not this time. He rips a RBI, Finals game 3 tying single to left field. Score tied 7-7, HeavyHittaz were able to get Yasar and Saeed out. Up comes the hero from game 1. VJ with 2 outs. VJ, once again shows his true grit and comes thru with a 2 rbi double and Savages never looked back. The final score was 9-7 Savages to win in 3.
Let's not forget the absolute great season HeavyHittaz had. But the season belonged to Savages. They have now made it to 6 straight finals (counting before they changed their name from Spartans) and won 4 of them. They can now claim their share in the Mt. Rushmore of SASL's Greatest Teams. Congrats to your 2019 SASL 2019 AMERICAN LEAGUE CHAMPIONS….SAVAGES!