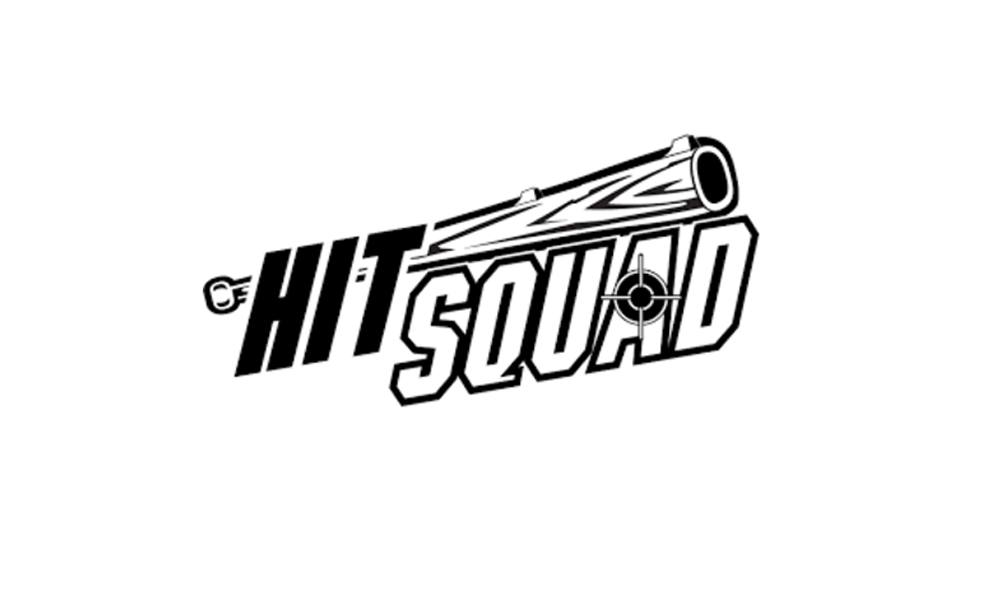 HitSquad the unsung heroes of the SASL
There is a saying "nothing lasts forever".  That statement is especially true in sports. It's a young man's game. We learned this when we saw Michael Jordan put on the blue of the Washington Wizards, when Shaq hobbled up and down the court for the Boston Celtics.  Even the greats have to call it a career.
Might we be seeing the last hurrah of the Hit Squad?  How unlikely has the Hit Squad's success been?
Last playoffs notwithstanding where they dominated the Ones they have been the underdog in every playoff series.  Going up against the Mighty Scooby Scorers on Cantiague Field D and coming back with wins, facing a stacked Dynasty team multiple times and coming the victor.
Last year this team looked toast getting roasted by Strike Force in the opening week.   They had their third baseman Anuj playing a few games until he left for California, they were still reeling from the loss of MVP JD.  The team looked toast. Roster deadline acquisitions Ronak and Joel allowed them to be competitive and field a team.  Everyone had written them off and then they made a run and won the championship by beating Dynasty and then the Ones.  This team has two players who are a few days away from 50 years old.  They have more players almost 50 than they do in their 20's.
Coming into this offseason the team looked done again.  This team had just lost Obaid the rookie of the year and Frank perhaps sensing this team's demise bolted for the purple and yellow the first significant free-agent loss this team has had since they rebranded themselves as the HitSquad.
They added the youth of Ahmad Halimi and the veteran youth of Ankit to the team. Ramin Rasuli another member of the over 40 club got added to the team as well.  Then this team went back at it to defend their championship. The questions were asked if they were going to be able to get Ahmad Halimi and Ankit who were crossovers to even show up to their games.  This was the challenge that they were facing.
There are some real kinks in the armor this year. Father time is undefeated and injuries have taken their toll on this team this year.  It just shows you that everything is finite including HitSquad. One day the 13 pitches of Wahid will be a tall tale that will be told, the defensive shifts of Solyman just a memory, and a real confusion of how someone can be a founder of a league and play in the league at the same time of Ammad.
For now hey have another date with destiny against another formidable team that they are the underdogs against.  Can they continue to have this cinderella run? This is the same group of players that lost their first 4 and some of them 5 final appearances before they won their first championship in 2009. At this point you look at their team and you look at their opponent. On paper they aren't supposed to win, but at what point do you throw all of that out the window?
This Sunday the team with the average age of 40+ when you take out Ahmad Halimi and Yaqub will try to continue to beat father time as much as they try to beat Scooby Force.
With age comes wisdom and this team has the wisdom to know their role and not try to do to much. Whether they win or lose we need to appreciate the HitSquad while they are here one of those most successful teams that the SASL has ever had.  Just like that team in orange everyone loved to hate.  We look back miss them now that they are gone.
Come on boys rise and shine
On this day the championship will be mine
We are the team that is definitely older
That just means that other team will take a bunch of chances and be bolder
With age comes wisdom
Every scenario we have been through them
We arrive a bit later to the field than we used to
Back in the day when you showed up late everyone said how could you
But now we are aware of of what you had to do
Change a few diapers of hopefully #1 and not #2
When you stand on the field you look 19 with such grace
Hiding underneath your pants is your knee brace
Your knee is creaky, your ankle aches
But, you are pain-free in the three hours the games takes
Once upon a time, we asked you how you got ready for the SASL and you showed us the gym
Now it's bio temper, knee braces, and motrin
Your time in the SASL won't last forever it will ultimately end
But, when you look back there is nothing better to do with your friends
Come on HitSquad give us another year
Be the team that league loves to (cheer) or (jeer)
We will miss Wahid when he stops playing
Someday in the SASL his uniform will be displaying
Since 2005 Solyman hasn't seen a pop
That he didn't tell everyone to run because it will drop
Hakim doesn't scream like he once used to
But, on occasion, you will still hear a whoo
Khaled was once a regular and found every way to play
Now, he shows up once in a while to save the day
Ali the quiet vet has been the most consistent
He will hit it to that one spot he is the most persistent
Halimi wears a shirt some of the time
But, he has allowed the team to prolong the duel with father time
Wahid got added to the HitSquad and he didn't even know by who
We just know that it was the best decision that we made for you
Ankit took over short stop and has held it down
No one on the team can cover even half of the ground
Binu at third base is the best that many have ever seen
Try to hit it to third if you want to see what I mean
The baby faced left fielder has more championships than you
Good luck this September as you begin your journey to NYU
Ramin is an old guy but new to the team
All he tells us about are his days in the 1980s party scene
Tim once loved Hyundais and then Toyotas
He's one of the youngetst yet always has a broken motah'
2019 may or not be their year
But that's what they said in 2018 and they went on a tear
Dennis or Darwin an inside joke
Is at the field even before Ammad's roosters croke
21 years ago the first non-Afghan showed up to Syosset, Woodbury
Who would have thought that we would collectively still be on this journey
This weekend we circle the wagons and do it again
With every scenario being a remember when
The team they are facing is definitely formidable
But, on any day anyone is beatable
On paper, they may be the best
But, for us, this is just another series of tests
See you Sunday at Cantiague A
We know we will bring it just like every other Sunday
Scooby Force (1) vs HitSquad (3) this Sunday at Cantiague Park Field A for the Division 2 Championship as the HitSquad continue their journey to try to defeat father time and to cement themselves as one of the best teams in the SASL's history.