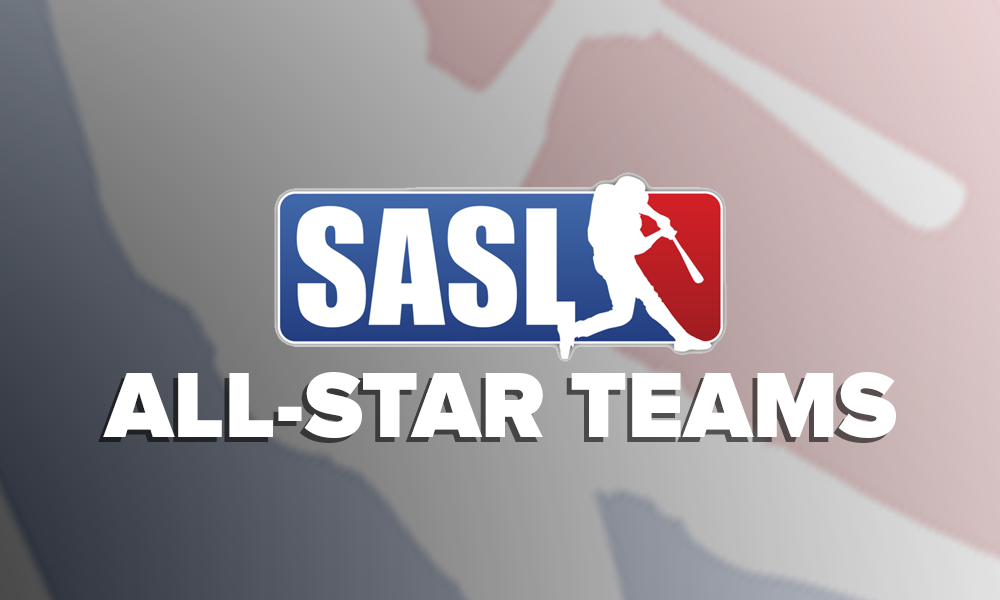 SASL ALL STAR TEAMS DRAFTED!
The SASL All-Star weekend is only 8 days away! The 2019 All-Stars were announced last week. Now we had the two captains from the top two seeds sit down with the Commissioner and do a live draft to pick their teams!
Captains: Charley Robinson (Savages) and Prince Panicker (Scoobies Force)
Draft Style: Prince got the 1st pick and Charley had the next two picks and then it was a SNAKE style draft. Each captain had 1 minute to make their selection.
Extra: Each captain had one 'write in vote' to select any player from the league they wish to choose. Each captain also had the option to consummate one trade before the rosters were finalized. 
GAME DAY: Sunday August 18th @ TBA
(Prince chose Kuna Sra and Rakesh Nankumar as his write in votes and Charley chose Yasar Bokhari as his write in vote. They also made a trade. Charley sent Travis Mahadeo, Dheeraj Ramchandani, Ankit Ramchandani FOR Jason Gregory, Amit Bhasin and Ariel Arvelo).
In the end, here are your FINAL All Star Rosters (Number indicates round selected):
Team RED:
Charley Robinson (Captain)
Hashim Naveed (2)
Tom Kahl (3)
Pavy Badwal (5)
Dex Ortiz (7)
Jason Gregory (8)
Craig Cymerman (9)
Saad Yousuf (11)
Saeed Anwar (13)
John Sans (17)
Moiz Siddiqui (21)
Anthony Dindiyal (25)
Raymond Lorenzo (27)
Burhan Gorgani (29)
Amit Bhasin (30)
Ariel Arvelo (31)
Write In selection: Yasar Bokhari
Team Blue:
Prince Panicker (Captain)
Dan DiIorio (1)
Ramy Abdelhamid (4)
Rafael Liriano (6)
Ahmad Halimi (10)
Mike Liang (12)
Mike Velez (14)
Dheeraj Ramchandani (15)
Omar Hernandez (16)
Frank Perez (18)
Ankit Ramchandani (19)
Wahid Omarzai (20)
Masoom Siddiqui (22)
Naeem Bhalli (24)
Yamin Patel (26)
Andy Magalona (28)
Write in selection: Rakesh Nankumar and Kunal Sra