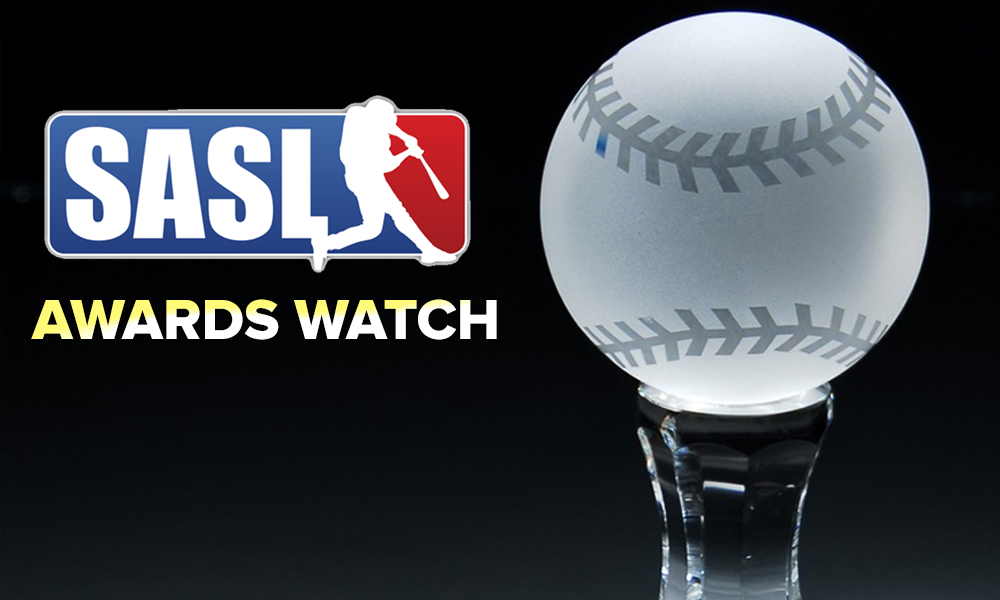 With the NL playoffs starting this week and the awards being regular season awards, here is who should win the major awards. Of course the voting is done by the captains and committee members.
ROY – Adrian (Dynasty) – Already covered in last weeks article. Best rookie in a good rookie class, offering great contributions on a title contending team.
GM/Captain of the Year – Prince and Scooby (Scoobies Force) – The team name gave a suggestion that the team might not mesh, but they exceeded expectations. Only 2 losses on the year and clinched the 1 seed. Best defense and run differential in the division. Deep lineup with contributions from all over. Veterans not afraid of the big moment. Excellent job throughout the year from the team.
MVP – Mike Velez (Shooters) – It's really neck and neck with Mike and Mike Liang (Dynasty) (apologies to Yamin, Omar, and Ahmad). Shooters Mike is getting the nod though due to the Shooters finishing with a better record. In addition (and more importantly), Mike Liang has 2 other MVP candidates around him, along with Amit who finished great numbers and was the NL 1st team winner at SS. Mike has a deep, balanced lineup around him, but no other all first team players. He brings the team to another level; both with his glove, and with his bat. Arguments can be made for either Mike, but Velez gets it for me in one of the closer races we've had in awhile.