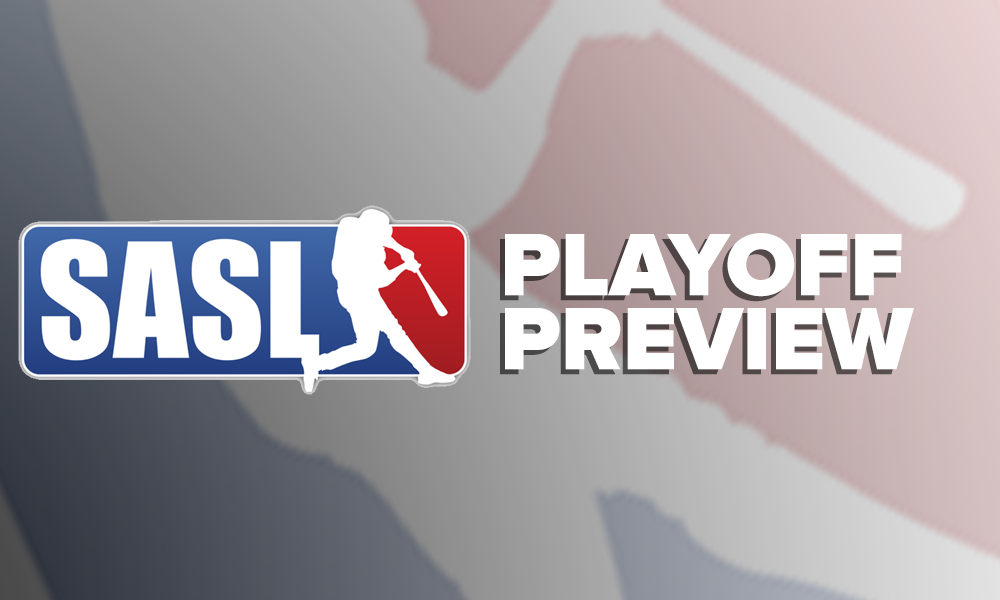 Battle of OG Squads
What can be said about these teams (well more like specific players) that hasn't been said over the last decade? When we talk about South Asian Softball a few names come to mind. Ammad Sheikh, Solyman Najimi, Wahid Omarzai, Razi Hussaini, Sajeel Haque, Kunal Sra, Talha Ghumman, Nabeel Haque the list goes on and on. We're not saying that these guys are the heaviest hitters in the league (well some are Hi Kunal!) what we are saying is that they exude what South Asian Sports is all about. Combined they have a million and a half years of experience in the league and just as many championships between them. These players always find ways to win (no one wants to face a Solyman managed team) making this weeks matchup even more exciting. We know it can't end in a tie so lets take a moment to see how some of the players matchup.
Lets start with the Bats…
The veterans are really carrying the squad this year. Top averages are coming from the core 4, Nabeel @ .629 AVG, .658 OBP and .857 SLG, dude knows how to get on the bag. Sajeel, also, is no joke. Sporting a .621 AVG, .652 OBP and is crushing the ball in SLG % @ .897. Naveed and Kunal are rounding out the Top 4 for the Bats with each respectively hitting in high .500 and low .600 in Averages, not to mention that Kunal is slugging above 90%. So these are the guys that REALLLLLLLLLY need to show up for the Bats to go anywhere. Shumail is having a good year so he might be the key get the bottom half of the lineup going. 
Pitching for the Bats has kind of been all over the place. They've had 5 pitchers who've pitched over 12 innings with Nabeel having pitched more innings than anyone else on his team so we are going to assume he'll take the reigns on the mound. He is sporting a heathy 9.429 ERA but expect Hit Squad to score at least 12-14 per game so the defense really needs to step up and help their pitcher out and it won't be easy. If they can make the routine plays and not throw the ball around than it'll come down to the Bat's bats.
Let's take a quick look at Hit Squad…
In forming the team this year Ammad and Solyman really had to go into the bag of tricks. After losing perennial All-Star Frank Perez to Scooby Force they needed to find a suitable replacement on both sides of the ball. They ended up landing a huge bat in Ahmad Halimi and a clutch hitter in Ankit Ramchandani. While Ammad and Solyman are plotting guys like Halimi, Ankit, Ramin, Wahid, Binu and Yaqub are smashing. Their Top 5 bats are formidable against the Bat's Top 5 so lets take a quick look….
Hit Squads squad doesn't sport high, sexy averages but they do know how to get on the bag and what's even more surprising is that when they do get on they are recording more bases then other teams. Meaning their slugging percentages are off the charts. They have 8 guys who are slugging over 70% and guys like Ankit, Ramin, Halimi, Khaled, Tim, Binu and Wahid are all over .800 and not to mention Ankit, Ramin and Halimi are each over 1.000 in slugging. So when they hit they hit BIG. Riding that wave of emotion is what these guys have always done and we feel that with that attitude they are destined to make a deeeeep run into the playoffs…..
We only see 1 really deep flaw and that is the crossovers…especially Halimi….we aren't 100% sure what the schedules are going to end up looking like but if there is any kind of conflict in the timings and Halimi has to make a decision we aren't too sure who he is gonna choose. No matter what team he chooses someone loses. So lets see how it plays out…..
Gonna have to go with OG OG squad and hit up Hit Squad
Game 1 14-9
Game 2 12-5