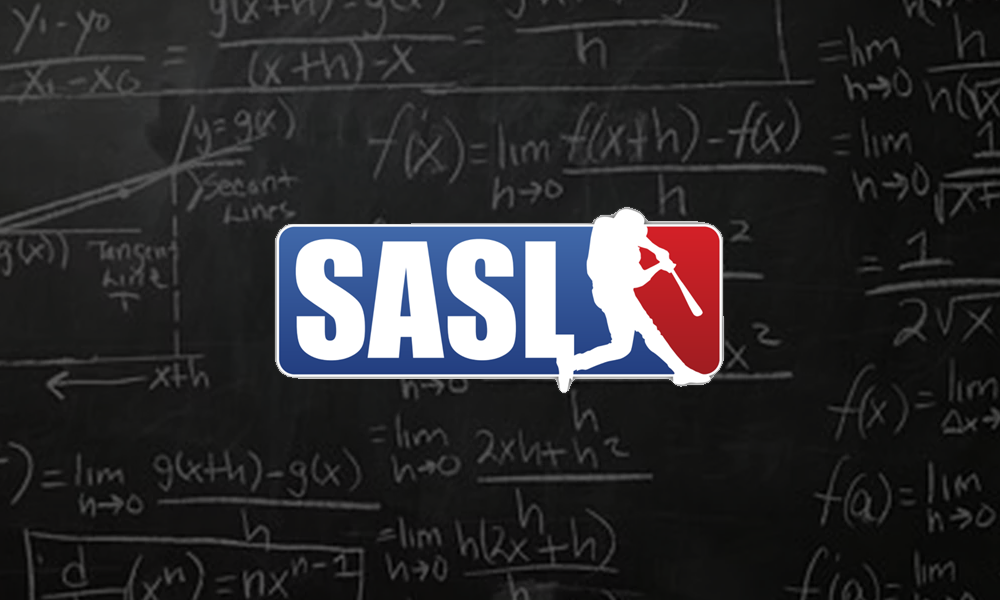 AMERICAN LEAGUE 1ST TEAM:
Congratulations to the ALL AMERICAN LEAGUE 1st team. Just for context, this is not the top 11 players in the league. Rather, this was the best players at each position. 
Pitcher: This was a position where AL had to choose from a lackluster group. No pitcher stood out as no pitcher had more than 15 RBIs or 20 runs. We went with Ali Ghumman as the starting pitcher of HeavyHittaz. A close second was Anwar Sadat of Savages and Siddique Farooqi of Mighty Ducks. 
Catcher: This was a no brainer. Dex Ortiz is a top 5 hitter in the league. The Reigning Rookie of the Year had another spectacular season. Power numbers are down from the big power hitters, but his hitting ability to all fields is truly special. His glove is hidden at C. 
First Basemen: Masoom Siddiqui has turned back the clock with another year in the middle of a dangerous lineup. Anthony Dindiyal is an up and coming player in 516, but Masoom was able to hold him off for another year. Anthony is the superior defensive player, but his offensive stats were slightly behind Masoom's. Look for Anthony to take the next step as he grows into SASL next year. 
Second Basemen:  This was really a tossup between John Sans of HeavyHittaz and Pavy Badwal of Savages. Both players bring championship pedigree with fierce competitiveness to their teams. In prior years, Pavy would have been a shoo-in. He is the defending batting champ after all. But John had a spectacular campaign while Pavy played hurt some of the year before closing the year strong. In the end, John ended with the higher batting avg, OPS, home runs and runs and that was enough for us to squeak by Pavy.  
Shortstop: Playing a full season, there is really no one that compares to what Hashim brings to the table. The 5 tool stud and future first-ballot SASL HOFer, he turned in a vintage performance. Leading off for a potent Savages lineup, Hashim led the league in Runs and finished top 5 in RBIs, Total bases. Not to mention the gold glove defense. 
Third Base: Charley Robinson apparently lost a step? Last year he was moved down from a 10 ranking to an 8 ranking. That must have fueled him as he put up some of the best numbers in his career. He finished third in the league in batting average and led the league in RBIs in the middle of the Savages lineup. He is squarely in the MVP discussion.
Outfield: This was much easier than we anticipated. 3 of the top performances this season came from the Outfielders this year. 
We lead off with Tom Kahl who is the lynchpin of the Savages outfield. He plays an electric LCF along with a great arm and range. To match that, he finished with OPS over 2.0 which only 2 players did that qualified (Dan being the other).  Easily the Rookie of the Year.
Second, we have Ahmad Halimi. This guy played hurt all year but boy did he have a fantastic campaign. He finished second in the league in home runs with 9. He didn't show the defense he is capable of because of the injuries but his bat surely made up for it.
Rafael Liriano of 516 makes the first mention of a NON-SAVAGES/HEAVYHITTAZ player. Those two teams dominated with a bunch of stars. Yoba just crashed the party. Yoba is extremely versatile. He has pitched, played SS, 2B but his primary position is OF and he plays fantastic out there. He also had a great year with the bat and look for him to carry 516 in the playoffs.
The last spot in the outfield goes to Jason Gregory of 516. That makes two players from 516. Jason is the perfect leadoff/number 2 hitter. All he does is get on base as evidenced by his .731 batting average. With that, he also brings an A+ glove and he also is the captain of 516. 
Honorable mentions go to Craig Cymerman, Dheeraj Ramchandani, Saad Yusuf, and Ramy Abdelhamid. All had fantastic campaigns. You can make a case for any of those 4.
UTIL: In Utility spot, we went with Dan DiIorio. This man may be the best hitter in SASL history. He barely showed up and played 10 games. In those 10 games, he led the league in home runs. How does someone play less than half the game and lead the league in home runs? Not to mention his absurd 2.85 OPS. Just for context, second is TK with 2.0 OPS and third is Charley with 1.98 OPS. 
Position:
Name:
AVG.
OPS.
HR
RBIs
Runs
p
ALI GHUMMAN         (HEAVYHITTAZ)
.550
1.27
0
7
15
C
DEX ORTIZ          (SAVAGES)
.714
1.95
4
41
29
1B
MASOOM SIDDIQUI (HEAVYHITTAZ)
.652
1.75
6
38
35
2B
JOHN SANS

(HEAVYHITTAZ)

.577
1.64
5
26
38
SS
HASHIM NAVEED (SAVAGES)
.658
1.71
3
38
45
3B
CHARLEY ROBINSON

(SAVAGES)

.730
1.98
5
43
32
LF
RAFAEL LIRIANO

(516)

.617
1.81
7
35
30
LCF
TOM KAHL

(SAVAGES)

.631
2.07
6
38
35
RCF
JASON GREGORY (516)
.731
1.87
0
27
26
RF
AHMAD HALIMI     (HEAVYHITTAZ)
.574
1.87
9
29
25
UTIL
DAN DiIORIO     (HEAVYHITTAZ)
.824
2.85
10
29
20