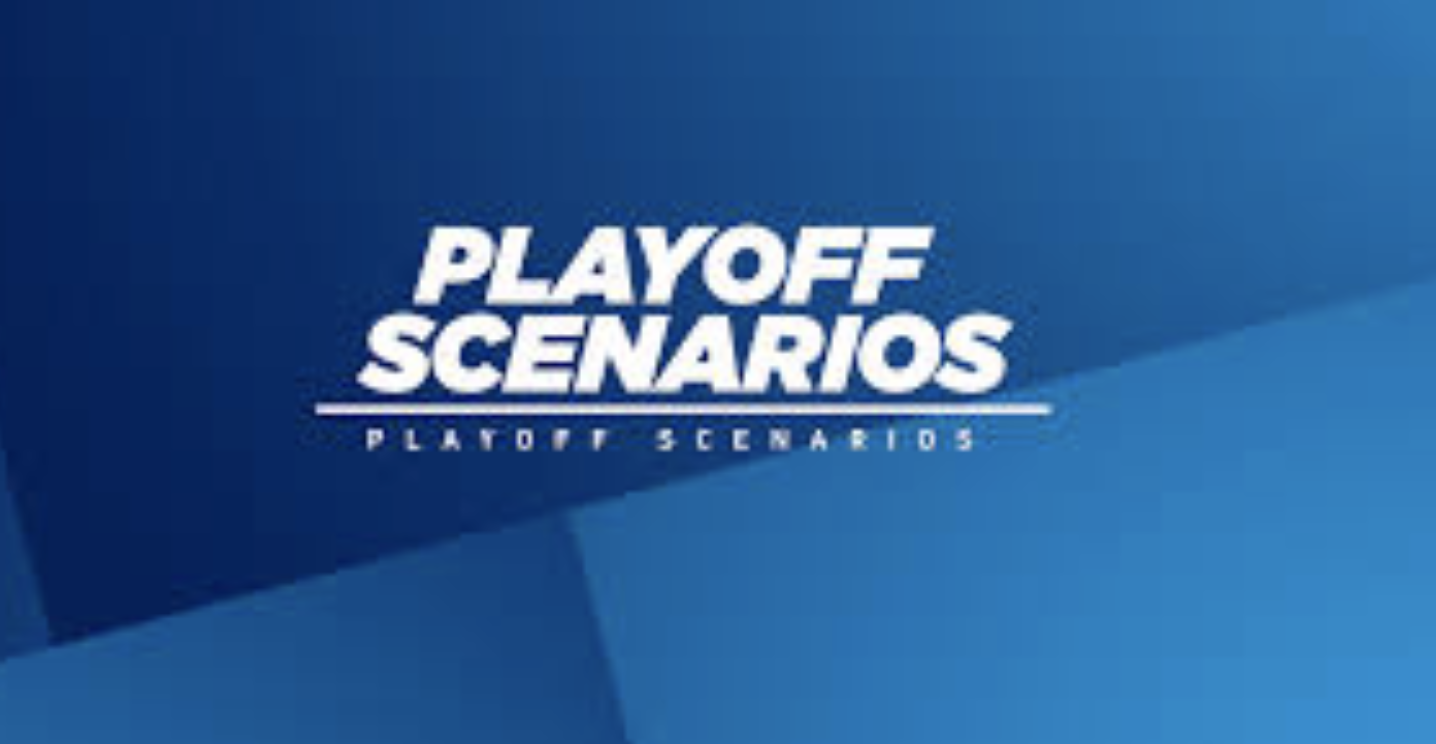 Playoff Scenarios
Savages 15-5
July 14 vs Ducks     July 21 vs Empire
#1 Seed- Go 4-0 in the last 2 weeks. Win one more game than the heavy hitters
#2 Seed- Heavy Hitters win one more game than Savages in the next 2 weeks
They can not go lower than the #2 seed
Heavy Hitters 14-6
July 14- Troopers     July 21- 516 ( Could be the determination for 2nd or 3rd seed)
#1- Seed- Go 4-0 and Savages go 3-1 the last 2 weeks of the season (own tiebreaker vs savages)
#2 Seed Just have to win one game pending tiebreakers with 516
#3 Seed- Go 0-4 and 516 and 4-0 and overtakes them for the #2 seed
Heavy hitters have a tiebreaker over empire if Hitters go 0-4 and empire goes 4-0
516 11-9
July 14- Empire  July 21-Heavy Hitters
#1 Seed- go 4-0 Savages and heavy hitters go 0-4 and hopefully have a tie breaker over Savages
#2 Seed- Go 4-0 Heavy hitters go 0-4.  If heavy hitters win one game in last 2 weeks they can be the 2nd seed
#3 Seed- Stay one game ahead of empire or win one game less than empire take tiebreakers vs them on July 14th
#4 Seed- Either win one game less than empire or be tied with empire and lose tiebreakers on July 14th.
#5 Seed- Go 0-4 last 2 weeks. Ducks go 4-0 and empire jumps 516 by winning either one or two more games depending on tie breaker
Empire 10-10
July 14-516 July 21- Savages
#1- Nope
#2- Nope
#3 Seed- win one more game than 516 and have tie breaker. Or have to win 2 more games than 516 without tiebreakers
#4 Seed- Stay one game ahead of Ducks.
#5 Seed- Ducks win 2 more games or more than empire does last 2 weeks of the season
Ducks 8-12
July 14- Savages  July 21- Ducks
2nd Seed- Go 4-0 Heavy Hitters 0-4 516 goes 2-2 and then look what tiebreakers are
3rd Seed Go 4-0 in last 2 weeks, 516 goes 0-4 and Empire goes 2-2 or worse
4th Seed- With 2 more games than empire does. Example go 3-1 empire goes 1-3
5th Seed- Stay 1 game behind Empire and pray for no SNL rainout
Troopers 2-18
July 14- Heavy Hitters   July 21- Ducks
Better luck next season. Can play spoiler in the last 2 weeks. PLEASE SHOW UP