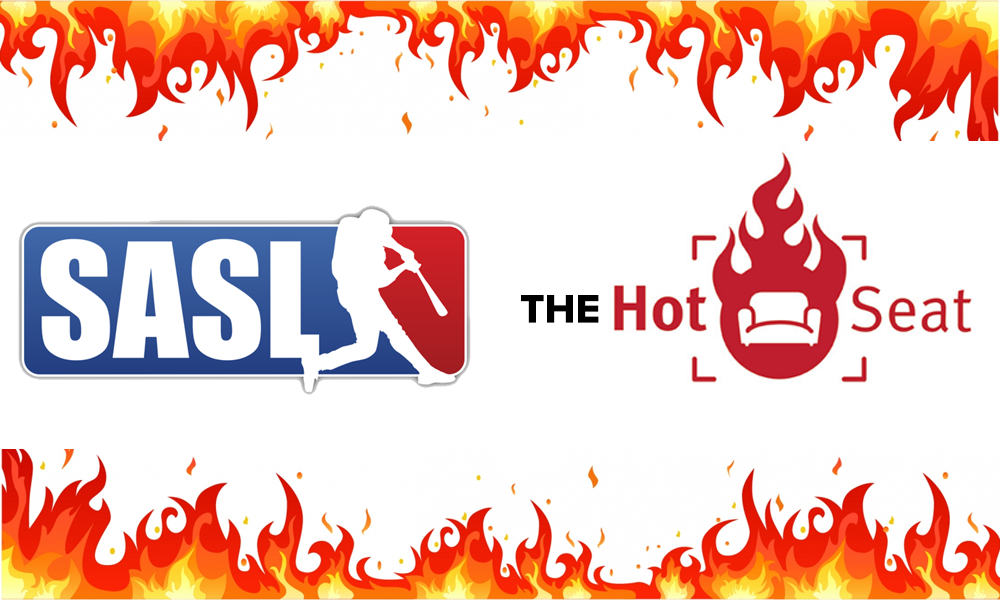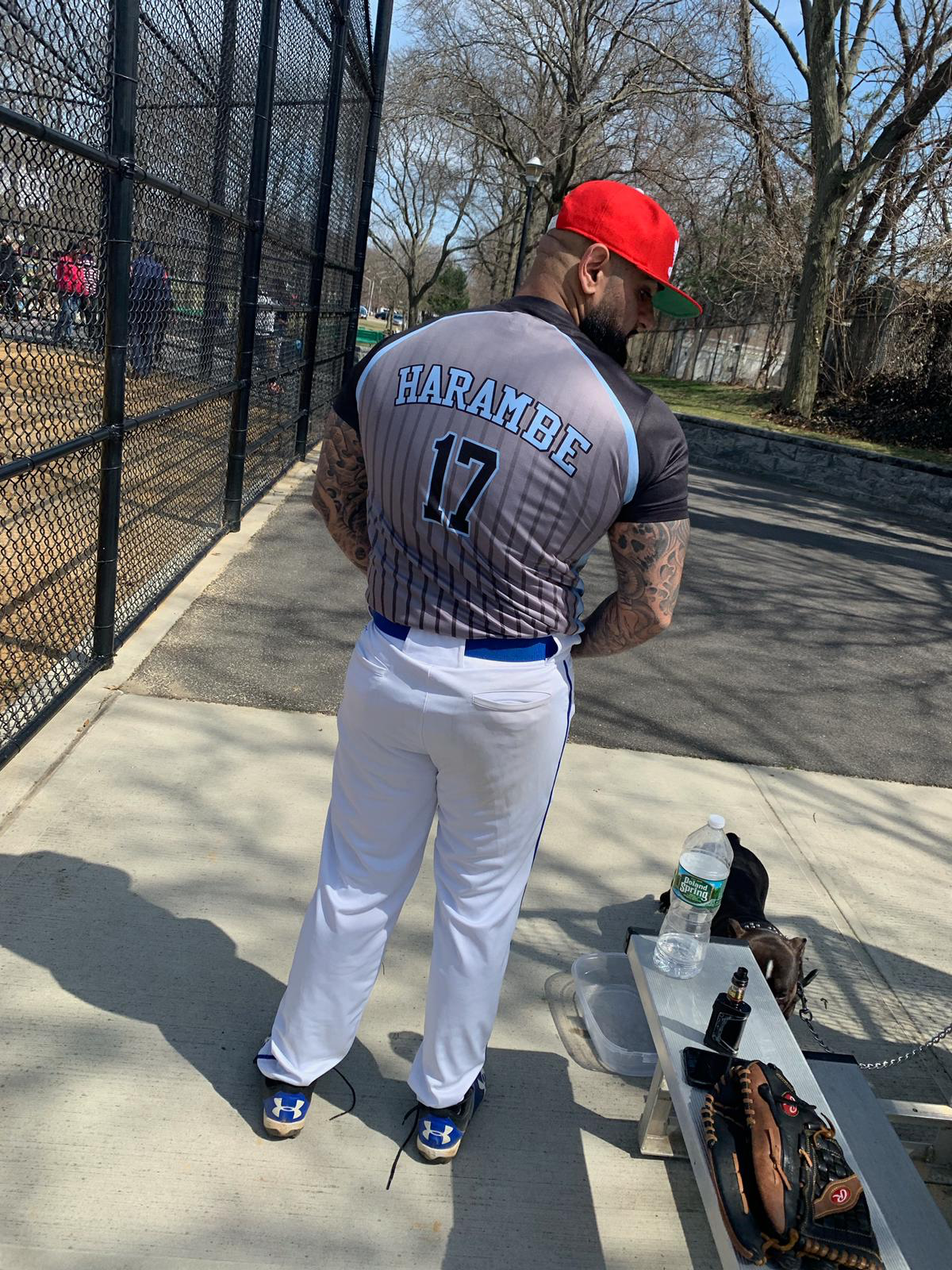 You have won consecutive Fall Ball championships. Why do you think that winning hasn't translated over to the summer season for any of the teams you play for?
Yeah we won, I didn't win. It was a collective effort amongst a few good guys and then we just didn't bring the teams back due to players not committing and then joining the wrong teams. Dan and I were then left with a few choices we joined a the wrong team lol and yeah people can't expect 1 great player and one meathead to do all the work.
What is the motivation for your workout regimen? Were you a fat budda in your youth? Did someone hurt you emotionally?
That's a touchy subject but f**k it. I was a fat f**k, that was with a bad b**ch and she left and I became a meat head. She wanted me back, but I wanted her friends 🤣🤣🤣 and then it just became a lifestyle that I am grateful for and a skill set that helped me in life overall.
What tips do you have for the team Dad Bods in the offseason for workouts? What new team name would you suggest for them after they lost the 'Bod'?
Diet and cardio lol. One meal didn't get you that bod, one meal won't lose you that bod. Consistency is key. New team name if they lose the bod, Mighty Dilfs.
There was Suicide Squad in 2017 and then Nature Boys in 2018. You captained both teams. Why not continue that and bring them on to summer season?
Because other captains get butt hurt, hey you're poaching my players and you know how political this stuff gets. I ain't with the stuff and I can't deal with a few captains so I elected to keep my hot head outta the picture. But this team HH is a better overall mix than both previous teams. I couldn't have asked for a better support system and a better team. In my opinion, I think HH washes both Suicide squad and Nature boys.
What is the biggest difference you see in playing for both AL and NL teams? Which league do you have more fun and what would you do improve the other?
Well AL is supposed to be more competitive but that doesn't seem to be the case as much this year. NL is just for fun, not too serious guys that come together to shoot the shot.
Talk to us about your 2019 off season. There were rumors you went from Scorers to 516. Then we see you join HH. What happened?
Scorers was Dan's choice, I didn't have a say. Sorry for throwing you under the bus brody. But yeah I was supposed to go to 516 but Dan and I are a package deal and Ramy and Masoom made us an offer. We added Halimi to the mix and it was a team I couldn't say no to.
Besides working out and talking trash on SASL Chat, what are you other hobbies? What are you favorite muscle cars?
Besides talking facts you mean and working out. I mean making that's pretty much it getting tatted is a big hobby and favorite muscle car is any year corvette Z06 or Shelby Mustang 🤷🏽‍♂
Do you feel like you're playing for a "make a wish foundation" team, with the NWO?
Nah not even a little bit, NWO is a great fun, energetic team. I play with my cousin big sexy Z and good friends we would like to win, I assume just a few tweaks we should be fine
Give me first thought that pops into your mind:
-Defense means: who plays defense I'm just a catcher lol.
-Ahmad: Halimi is my Dominican brother
-Dan: Dan a freak of nature
-Best teammate: Ramy: he lets me be me within reason and the rest of the team everyone on that team holds each other down. So my answer my favorite teammate is the team that's on god.
-Worst SASL memory: first season in SASL lol
-best SASL memory: Winning fall ball for the first time
-most fun team you were part of: Man that's a tie Suicide Squad and HH
-most overrated SASL player: Ya'll setting me up lol player man idk any dude who isn't on my team is overrated facts
-worst SASL rule:
-player you want to play with: That's a tie Denen and Yoba
-your role model and why: CT fletcher, my man is a psychopath, when you see him it'll make a lot more sense as a person
Is it true that you shop at Baby Gap? Would you consider switching to LuluLemon? Are you the love child between The Rock and Mr. Potato head?
Man that's funny my office calls me baby gap and sometimes yes Idk what lululemon is
Hahahahaha that's some funny stuff i guess.
Eat, Sleep and Pray? Pick one person for each.. Monique, Amy Schumer, & Oprah!
Eat as in lol Amy, Sleep Oprah – she can get it I need a sugar mama &I guess that leaves Monique to pray.
From Sohel: Which is your favorite tattoo and what is the history behind it? Is it too late to remove a tramp stamp that I got from Boys scout?
Favorite tattoo I can't say, each one on my right arm has a significant meaning but right now is the wolf on my chest and then the gorilla on my arm. Nah just cover it with a bigger tat 🤣