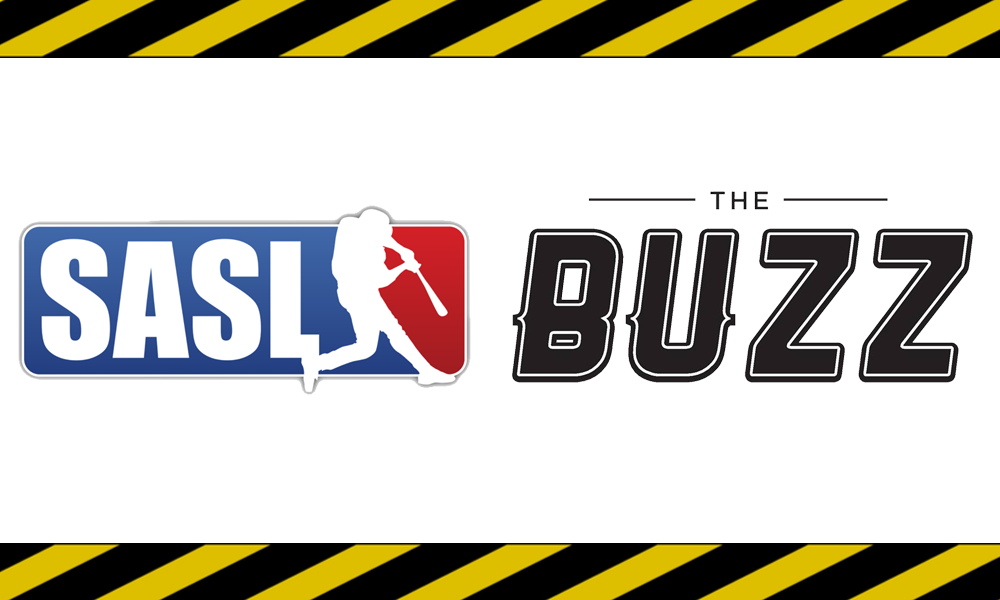 Now things get interesting.
• Two HUGE matchups coming up this week. Savages vs HeavyHittaz maybe the biggest regular season game in SASL this season. NL has the Shooters going against Bengals in two surprisingly resilient teams going at it.
• The most dangerous team in both leagues? Don't look now but 516 beat Savages and HH this season. Scoobies Force have gone way under the radar in the NL. 11-1 and the best defense in the NL.
• Is it me or the umps ratings have fallen off this season? Lots of controversial calls this season. But I guess we feel that way every season.
• Dan DiIrio with an OPS of 3.00+. This man is a monster. How has he never won a MVP. He is finally in the team that can showcase his full potential as the best player in the league.
• All that talk about Troopers turning that corner after some huge deadline acquisitions. Their offense fell flat in the biggest game of the season for them thus far. 4 runs in 2 games? Were they playing with metal bats?
• What's the deal with masks for pitchers? League mandates them. Then come Sunday half the teams aren't wearing them and umpire isn't enforcing it. What gives?
• Yamin Patel leads the entire league in home runs with 10. Yes, NL plays in smaller parks but Yamin still deserves a lot of credit. He has come a long way over the past 2 seasons.
• No, you can not enforce Jersey rule midway thru a game. Captains must call out jersey rule if they want the extra run per mismatched color.
• Every week it seems like NWO has 1 inning each game they let the game get away. What's the fix? Take away that one inning per game, and NWO is at the top of the standings. Moiz is having a heck of a season for them.
• Who's the Savages team MVP this season? Charley rediscovered his 10 rating days it seems like. Hashim is back to being a on field wizard. TK is the most exciting rookie the league has seen in a long time. But it may be Zulfikar; who manages the team which surely has a bunch of egos. Not easy. Ask Empire.
• Ducks are 3-1 against Troopers. 1-7 against rest of the league. Sucks Troopers won't be there every week for them to score some victories. They have 0 hitters hitting over .570. By contrast, HH have 10 over .570. Yeaaaa….
• League is putting Asad Hamdani on the Hot Seat next. Everyone hide your kids, hide your wife…
• MARK THIS DATE ON YOUR CALENDAR: June 29th at Mitchel Field. SAS WORLD CUP! Let's go. Shoutout to Charley Robinson for the sick jerseys! Follow us on Facebook and IG for more info coming soon!
• The two bats getting the most hype for this season: The 2019 DeMarini Flipper OG and the 2019 Miken Freak Primo. Yes you have to drop some serious dough ($300) but man, they are FIRE!
• Top 5 SAS World Cup Jerseys? USA, Philippine, DR, West Indies, and India. Just one mans opinion.