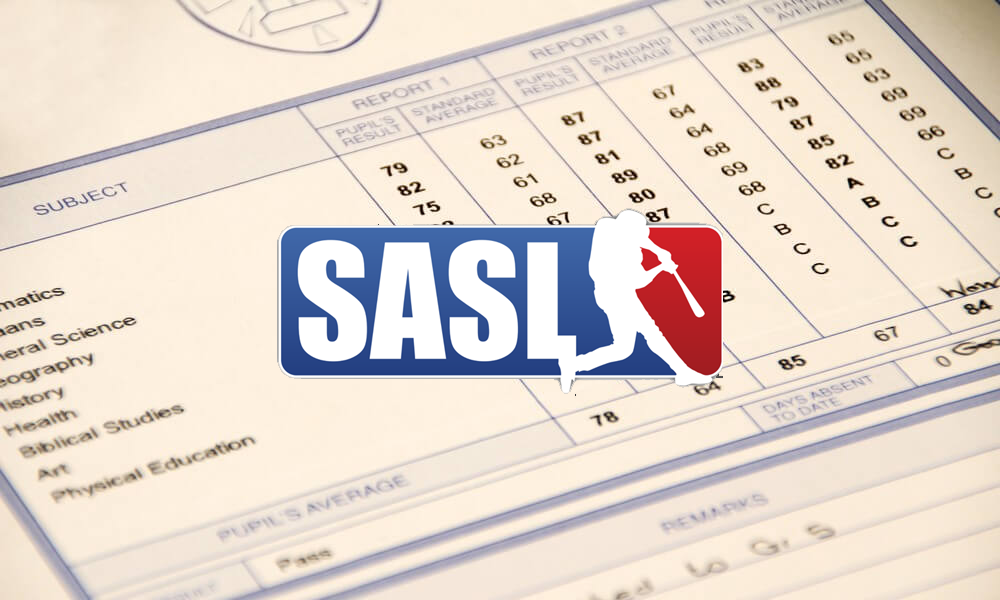 SHOOTER McGAVINS: A+
First year managers Ronak and Aasheesh have done a tremendous job so far. Their team is full of crossovers in Khurram, Irfan, VJ, Jojo, and Waqas and yet they have persevered with a deep roster. Other players have filled in admirably when starters were missing. But 1 thru 10, this team is the most talented in the NL if they play up to their full potential. Their offseason was well thought out as they have a bunch of players that can be plugged into different positions. For ex. Khurram has played SS and LCF within the last two weeks. Rich has played every position in the infield. Key rookies have made a big difference in Nick and Jashan. Picking up Jojo after season started will pay huge dividends later.
SCOOBIES FORCE: A
The team with the best defense and run differential in the NL division. They are a well oiled machine with veterans in every position and led by the steady leadership of Prince and Scooby. By now, everyone expects them to make it to the top 4. Their talent 1 thru 10 rivals Shooter McGavins. But we aren't sure they are as deep as Shooters if one of the top players are missing. Who plays SS if Frank is missing? Scooby has turned into a borderline all star with his stout pitching this year. Their offseason merger has gone off without a hitch….thus far. A+ for the leadership. One of the most well run organization in the NL. Only thing preventing from a A+ overall score is their name and logo. A
BENGALS: B-
Let's be honest, they are a slight disappointment even with a 11-3 record. They could easily be 13-1. Their one legit loss was to Hit Squad in Game 1 few weeks back. Game 2, they blew a 7 run lead with 3 outs to go. Against Shooters, Shooters were missing 5 starters and still split. The team has potential but some of their players are playing over their head. They haven't faced Scoobies Force or Dynasty yet. And Shooters were at half strength. This team has come a long way from last year, but the hardest step to take is to win when there are expectations. They haven't been really tested and when they have, they haven't answered the bell as well as the talent says. Can Manju, Jason, Saeed, Travis and co take that next step? Also minus points for those awful jerseys.
DYNASTY: B
Their record is 10-4. They have one of the highest run differential in the division. A lot of their players are having career years. Mike and Yamin are probably the front runners for the MVP. How do they have 4 losses? This team is built for the playoffs. They know its championship or bust once again this year. But seeding will be a huge factor in deciding fields and times. Let's hope they know that. Sajid and Gaurav did a great job by regrouping after last years crushing loss in playoffs. This version of Dynasty has the most potential in a long time but against HS, Shooters and Force they are 2-4. That gives us pause. They beat up on weak teams, time to prove it against the big boys. Will Sajid be finally able to smoke that victory cigar?
HIT SQUAD: C+
We have it in the AL with Ducks, but Hit Squad seems to have the championship hangover as well. They are going thru the motions. Their zero run performance against Force two weeks ago was embarrassing. They never scored a lot of runs, but they are just about even in the run differential column this year. Really surprising for the defending champs. Yaqub is having a breakout year. Their off season pickups of Ramin, Binu and Halimi have paid off handsomely. Other off season acquisitions haven't worked out yet in Khaled, Ankit and Darwin. This team doesn't have the same aura it had last year. Maybe they flip a switch. But it's tough to do it when so many teams are more talented than you are. They got a lot of free gears from their sponsors, and time to pay it back with some good performances.
BATS: D
6-8 so far after being the number 1 seed last year. Their 6 wins have been against the bottom 3 teams. Maybe they get Nabeel to show up consistently. When he shows up, they play differently. He means as much to Bats as Wahid does to Hit Squad. Their star players have sort of regressed this year. They thought losing Zeeshan would be easily replaceable. It's not. Can they turn it around in the second half? They have veteran leaders and Kunal, Sajeel, Shumail, Fazeel make up one of the best Outfields in NL. Let's hope they turn into teams fear again. The team isn't athletically gifted with zero big power hitters, but they are sound fundamentally and plays together. Interesting to see if Zimmad, Sajeel and co. can be that dark horse team no one wants to play in the playoffs.
THE ONES: D
Maybe we should have seen this coming. Big expectations were put on Naeem and co., after a Finals appearance last year. Then they lost Omar, Pops, Binu, etc. The talent they bought in, haven't really replaced the lost production. The division also got way better. A disappointing season thus far, but there are glimmers of hope. They have lost some close matchups. They can't be any worse than they have been so far. Their schedule is a daunting finish however with games left against Hit Squad, Dynasty and Shooters. Maybe they will do what they did last year, which was to sneak into playoffs and they do damage once in there.
NWO: D-
They have by far the worst defense in the league. They have given up about 15 runs on average per game (!). That is embarrassing. Yes. They can hit a little, but if you can't field the ball, you have no chance. Moiz and Isiah are their only starters that are playing above average. This team should be better than this, but they have lost some close games. And it seems like it is 1 or 2 innings every game that costs them. NWO has a couple of matchups they must sweep to move up in the standings coming up in Dad Bods and Strike Force. Will the team be motivated in those games after another season of so-so production?
STRIKE FORCE: D
Three seasons in, this team is the same as before. Their offense can't consistently score, and their defense is a work in progress at best. There is no hitter in the team hitting above .550. That is hard to do in SASL. The teams only win was over Dad Bods earlier this season. Hard to keep morale up with so many mercy losses. Arshad and co., are aiming for a SNL game at best. They will be fighting Dad Bods, NWO, and The Ones for that last gasp of air. Their team MVP has been Adnan who is doing well at pitching and hitting better than ever before.
DAD BODS: B
Rookie team. We didn't expect much and they came in knowing this was a season to test the waters. Even so, this team comes every week with a good attitude looking to have fun, and they are always 12-15 deep. We are hoping Parvesh and team is using this season as a learning lesson and continue to get better and grow in future seasons. They have some nice pieces in Andy, Luis, Eric, Alvin and co. Plus they get extra points for the best team name and best logo. Powder blue uniforms are unique as well!