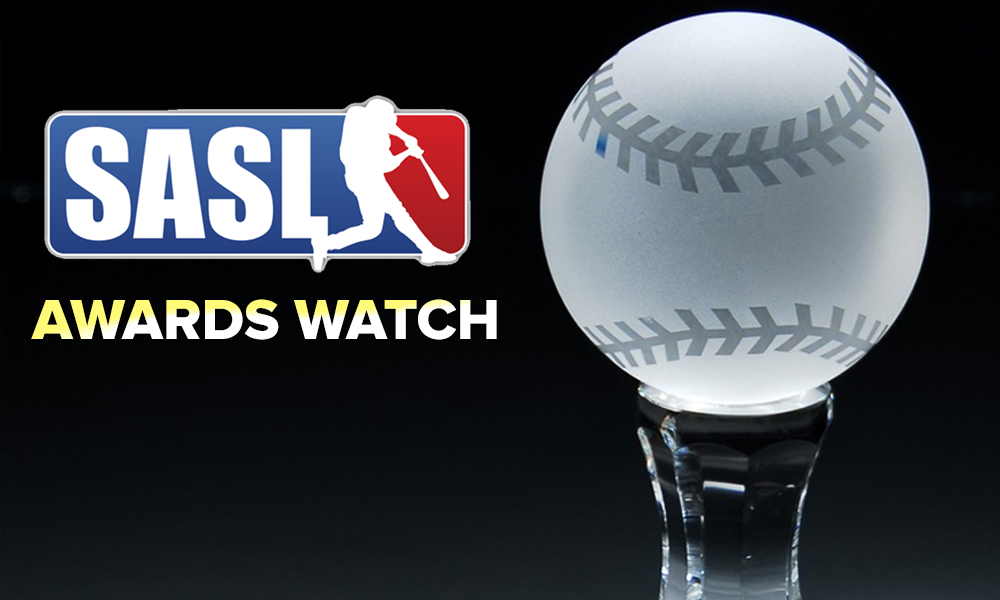 AMERICAN LEAGUE
1. Charley/Zulfikar (Savages) – Getting Hashim and Charley lowered in rating makes us question the rating system altogether but even with those lowerings, they still would have been able to make all the signings they made. Not making any additions to this team, and just focusing on attendance, would have been enough to earn them the top spot. But they added likely ROY in TK, along with Jojo and Yasar. With good attendance, firepower from basically every spot in the order, and only one loss, this team is sitting pretty as the kings of the AL, with one real contender to even possibly knock them off. Let's see how they fare rest of the way, but this award is theirs to lose.
2. Ali/John (HH) – Took a bit of arm pulling, but they were able to get their way to clear enough points to add Dan. But adding Ahmad, Binu, and Asad went under the radar because of Dan. Each of them have been big, and it makes their lineup hard to navigate 1-10. Do they still have potential defensive issues? Probably. But they compensated with a lot extra firepower. If you're not going to have an elite defense (see 2018 Ducks), then you better have a hyper elite offense to go against the Savages. If there defense can limit the Savages, their offense can more than hang with them. Not a shocker that the 2 top GMs are the likely candidates to face each other in the finals.
Honorable Mention: None. Rest of the field has had issues with attendance, flop signings, bad play, etc.
NATIONAL LEAGUE
1. Prince/Scooby (Scoobies Force) – Yeah yeah we get it, the team name is terrible, the logo shows no creativity. That narrative is played out! Their on field playbis what MATTERS! But that's basically the only negative about this team. They have the divisions current longest winning streak, best run differential, and the best defense. They have depth, chemistry, and experience. Most importantly, they've had great attendance and are not relying on any crossovers, which could be crucial come playoff time. They do have Saiful as a crossover, but they have done a lot of damage without him there. With Saiful in the lineup, this team could possibly have another gear, a scary proposition to the rest of the NL.
2. Ronak/Aasheesh (Shooter McGavins) – They could finish the year in the top spot, but are getting docked right now for relying on crossovers that could be unavailable in the playoffs, and needing to pull stings to add superstar Mike Velez, which in turn allowed them to add Khurram and Rich (and probably others). That being said, starting the season 12-0 and beating down basically all comers cannot be overlooked. They mercied the defending champs, and even managed a win against the Bengals last week despite being short handed. So the talent is there. Their splits are nearly as good as Scoobies Force. So they definitely are no fluke and well run top to bottom. The question will be what happens if they get an unfavorable schedule come playoffs?
3. Ali/Ammad (Hit Squad) – Taking advantage of their (literally) underrated veterans, they were able to add the likes of Ankit, Ahmad, Waheed, Ramin, and Binu. Once again, could be a big problem come playoff time as everyone listed plays in the AL as starters on their respective teams. After losing Frank and Obaid though, this is quite a way to recover. Who would want to play this team at full strength? Championship experience, a deep lineup, and a team full of scrappy veterans that will just keep coming at you. Factoring in the attendance issues, the other main question of this team is that will they be able to score enough runs if some (or most) of their off-season acquisitions are unavailable come the playoffs. Just remember, they are the champions until someone knocks them out, which will not be easy come the end of July.
Honorable Mention: Sajid/Ghaurav (Dynasty) And Manju/Abir (Bengals)