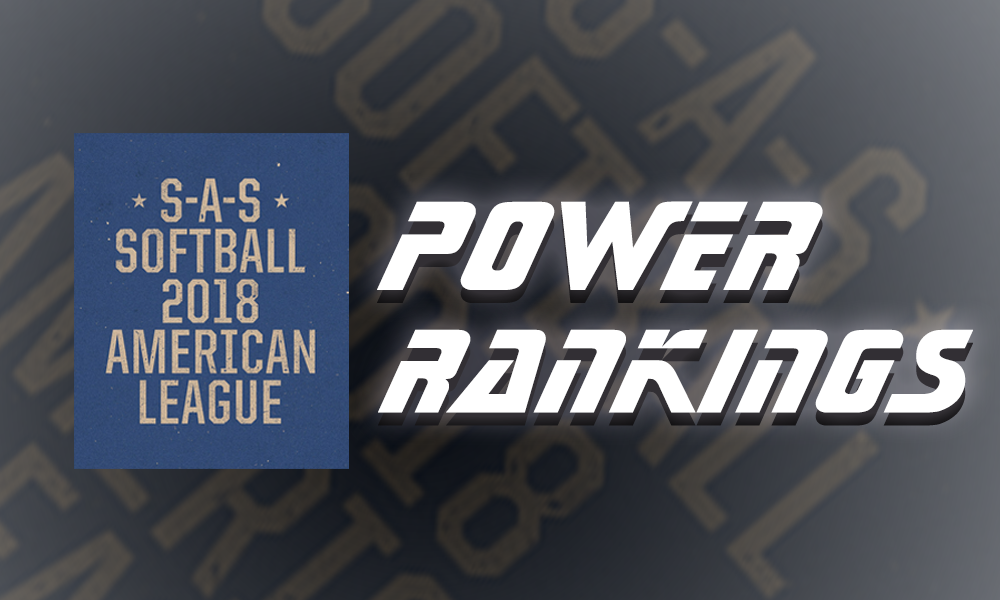 Savages Keep Top Spot…For now
1. Savages
Excuses are like eyebrows, everyone has at least one. So shall we blame the rain outs, rust or just give credit where credit is due? It's been said all along that 516's record doesn't represent who they truly are and they showed that in game 1. Now, like Adonis Creed, the Savages got up and resoundingly responded with a game 2 mercy. They're firm in the top spot. For now. After the break, they will face a Ducks team who have their backs against the wall. Charley is having a rejuvenated season, but Zulfikar's offseason work looks to have him in the top spot for most improved Savage. On the other side, their cleanup hitter Pavy has gotten off to a slow start.
2. HeavyHittaz
Indeed. Not as much luster by sweeping the defending champs when they haven't done much to defend that title but nonetheless, Ahmad and Harp are literally and figuratively knocking on the doorstep for that #1 ranking. They have the best offensive numbers in the entire league thus far led by Ahmad, Ramy, Dan and co. Week 7 they face off against Troopers and will look to keep pace with Savages. We all know that number seed is utterly important when it comes to playoffs and picking fields and time-slots.
3. Empire
So now we start separating the haves from the have nots. Yes, Empire swept but not in the resounding fashion that one would assume they would when playing a struggling team like the Troopers. Have to take the BCS approach here and actually take them down a notch as a soft third in this week's rankings. Looking at their stats, it seems like Pete is having a bounce back season, but Chris is having an uncharacteristically bad season. They are closer to 5th than they are to 1st so far. Empire v 516 in June 2nd will definitely be the matchup everyone will be eyeing.
4. 516
Will the real 516 please stand up! They did for game 1. The hits kept on coming. Strong pitching helped keep the Savages at bay for most of the game with quick 1-2-3 innings. A glimpse of what this team can do but wasn't sustained in game 2 of their split. After a strong game 1 by pitcher Wahid, for some reason they switched to Denen and Savages responded with a 12 run first inning in game 2. Not too smart there. Denen is also having an unfathomably bad start to the season. One of the top 5 hitters of the past 5 years, he is hitting below .500 to start the season. Anthony Dindiyal has been their early season MVP thus far.
5. Ducks
A mercy in game 1 followed by a competitive second game isn't enough to warrant much empathy for the defending champs. They've set the bar extremely high and will be judged accordingly. Either these first six games have been a fluke or all of last season was a fluke? Time will tell. The rest of the league put a bullseye on the defending champs, and Ducks have responded with a whimper. Gone are the days where they had 13 man batting lineups and showed up 1 hour early for BP. Now they are struggling to put their best 10 out there and the league is feasting. When we said championship hangover, we didn't think it was going to be a 2-6 start. They have 0 hitters above .600. They made a last minute addition in Steve Galante which should help the middle of the lineup.
6. Troopers
Nine runs in two games? In softball? Yikes. Some NL teams are clamoring to "trade" with the Troopers for their spot in the AL. Will the commish green light interleague play?! But let's face it, they are vastly improved from week 1. They kept an explosive Empire offense at bay all evening. We expect them to only get better after June 2nd where crossover days are over. The date they are circling is June 9th where they face Ducks. By the looks of it, one of those two teams will be left out of playoffs.