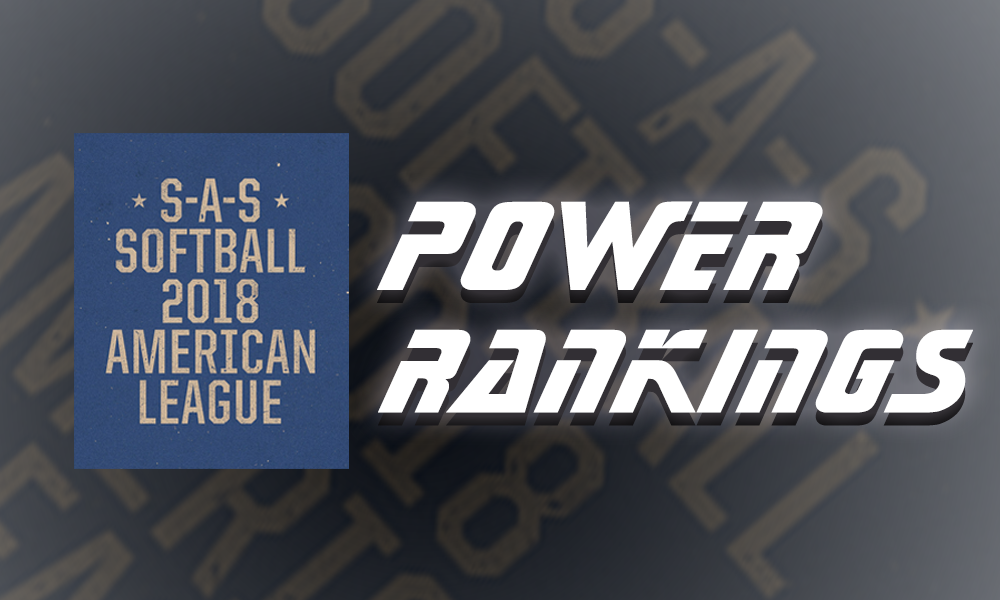 American League Power Rankings
1. Savages
They made quick work of Empire. It's almost as if Empire didn't even show up…the only remaining undefeated team stays here until another team makes a case otherwise. They are beating everyone put in front of them, and they have a huge matchup this weekend with HeavyHittaz on deck. This should be a matchup to watch in the early season.
2. Heavy Hittaz
516 has a deceiving record so it's not damning to lose to a team that on the surface has zero wins. However, that "Mamba Mentality" should've kicked in and ensured that HH wouldn't be the ones to hand 516 their first win. They came back to life in game 2, shutting down 516 and winning handily. Not many (if any) teams can match their offensive firepower, but can they play enough defense when it matters to win a big series? Savages are on deck in a crucial early season showdown.
3. Empire
Not so evil when you can't show up. Certainly a letdown to not be able to find out which team (Savages or Empire) is the real deal. Let's see if they put the doubters to bed this weekend. 1-10, they may have the best team in the league, but attendance issues are a real problem for this team.
4. 516
Showed what kind of firepower they have in game one versus Heavy Hittaz. This team certainly has the talent to be better than their record reflects but lacks the dedication? Anthony is having a breakout season which is making up for Denon's slow start to the season. Jason and Rafael are up to their usual impact level status.
5. Ducks
Need to remove "Mighty" until further notice as this team has been anything but. The defending champions losing to the bottom feeders of the AL? Inexcusable. Injuries and age seem to have caught up with this team FAST. 2018 Manager of the Year Saad promised there are roster additions coming that will shore up their team. Let's see what he comes up with because the on field product so far has a left a lot to be desired.
6. Troopers
Starting the season with five straight losses is tough but showed their grit in coming back to get their first win of the season against the defending champs. Hopefully they can carry that momentum into next week and the rest of the season. They look completely different that the week 1 team that took a shellacking, as they have added Mike Liang, Anthony De Palma, Jerry Liang, Omar Hernandez, Steven Joy, etc. We are looking forward to what the Troopers dan do as they have finally looked like a "team" for the first time in 2 years.