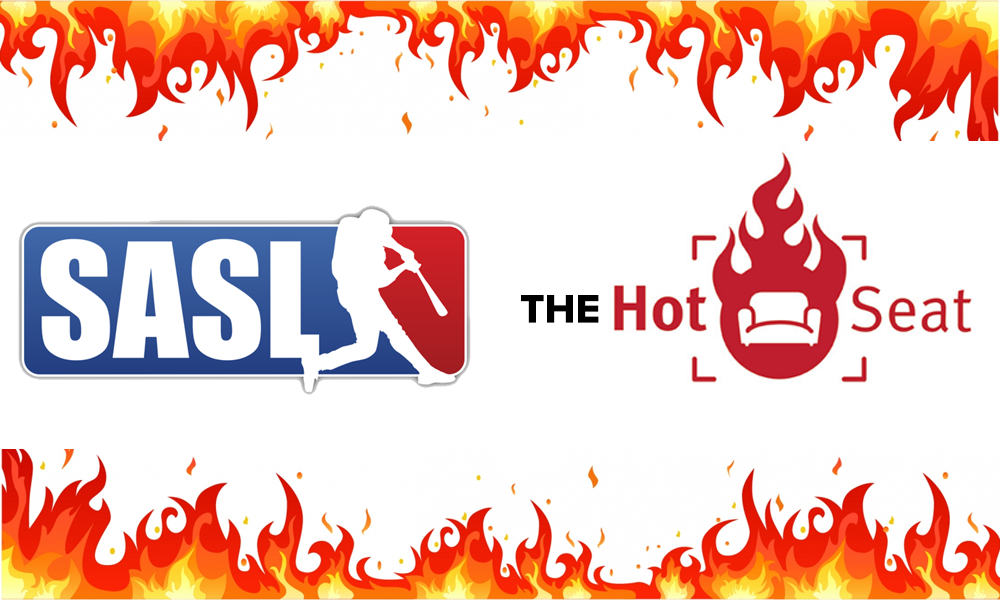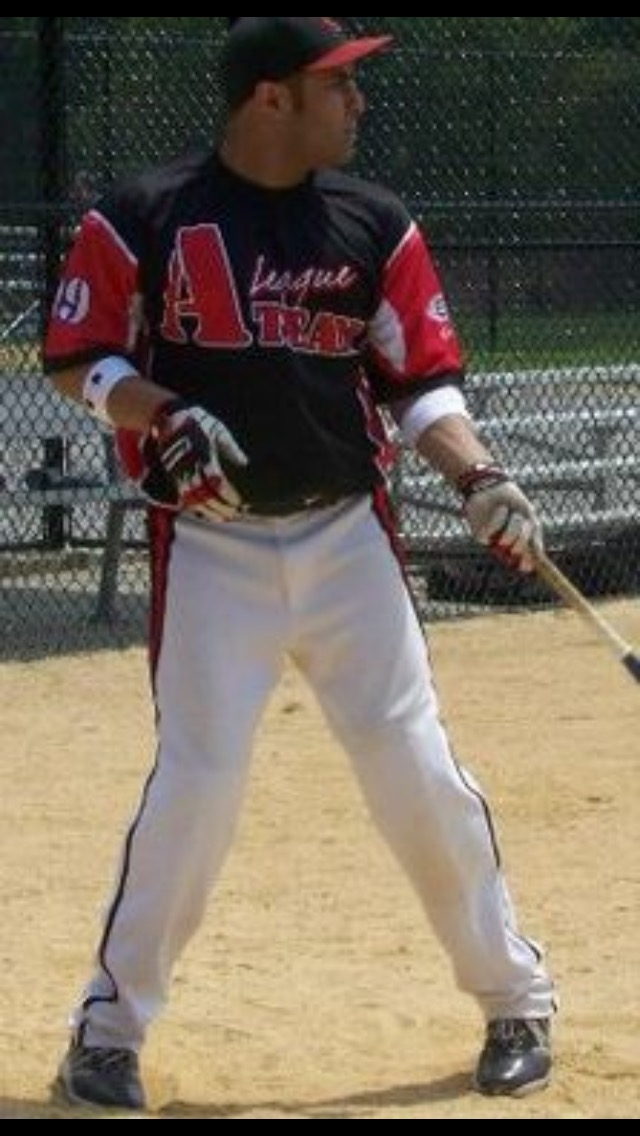 Pavy Badwal. Welcome to the SASL Hot Seat. Thank you for joining us. Please tell us about yourself and your SASL career.
What's going on fellas , finally made it to the hot seat I feel like my softball career is complete, I was introduced to SASL by Pavan from PSR around 2010/2011 . I knew him from playing softball around queens and thru mutual friends. He told me about this league mostly made up of South Asians in Long Island and how chill the guys from PSR are and with the league being a lot of fun. He was right.
You play in a bunch of different leagues. What makes SASL different? How has SASL evolved over the years?
What makes this league different from most is the amount of work that goes into the website / stats / league leaders and all star weekend. Which is why the league has evolved over the years into one of best leagues in Long Island . You are starting to get some of the top players wanting to play and the talent level is definitely showing that.
You have played on a bunch of tournaments. What was your thoughts on SASL World Cup? Also, what happened to Team India ?!
I loved the experience of playing in the World Cup it was definitely one of the highlights of my playing career. The fact you were playing for your county and the name on the front of the jersey I really felt a sense of pride that came along with that . Team India peaked a little too early in the parking lot around 730ish am ( inside joke for team members only ) we will def be back and stronger in the next one.
You are the only 9 rated player in the league. Everyone agrees your offense is up there with anyone. Do you feel like your defense is underrated?
I try to help out the team by playing wherever they need me , sometimes it's a position I'm not really comfortable with or haven't put in the work to get better . I know when it comes down to the big games I will make the plays that need to be made.
Speaking of ratings, there is a lot of controversy surrounding Dex, JQ being added at 3's and giving an unfair advantage to Savages. What are your thoughts on this matter?
Look, this rule was there for everyone to take advantage of , I'm sure other ppl have reached out to ppl but just weren't able to get a commitment . Dex and Jq are good friends of mine and also have heard about SASL and wanted to play, so we went thru the proper channels of getting them on the savages end of story . I don't understand why it's considered unfair when everyone else could have recruited players or even ask dex himself who has played on teams with a lot of the sasl guys . The only way this league will grow is if we start getting different players into the mix and opening it up.
Looking back a bit further in SASL history, it feels like PSR underperformed overall. Talk to us about that team. Why could they never get over that first round hump?
Where do I start , PSR was more than team to me , those guys became life long friends .. from bbqs to clubbing to weddings .. we still are in a PSR fantasy football league . we did it all and continue to be boys . As for the underperforming.. honestly we never took softball seriously we used is it as another reason to hang with each . A lot of laughing .. busting chops .. as a result it reflected in our play hahaa along with other hydration issues . But the main thing was those guys are my brothers and we had a blast playing . That's why I love being on the savages we are more than a team , I see these guys thru out the year outside of sasl they really are another group of brothers to me .
Savages 2018 vs Spartans 2016. Who wins? Give me a good analysis. Those 2016 guys had some legends in Hashim, Charley, Pragnesh, Ahmed Mo., etc.
Wow fantasy matchup time , that's 2016 Spartan was stacked a lot of great players but I'm going with 2018 .. main reason because I played on that team hahah… seriously I would go with us because we can match them offensively but I think our defense and longer deeper lineup would give us the advantage along with finals MVP Yasar
Rapid Fire session. One word to describe some of your teammates. First word that pops in your head!
Manju- sports bra
Saeed- jk
VJ- decoy admin
Irfan- damnit pooh
Zulfikar-swag
Ali-stats
Ronak- poor guy
Joel- nice guy
Which current team is the most fun team to beat and why?
Honestly its Empire , they always use to knock me out of the playoffs with PSR so revenge is definitely sweet.
Savages got off to a slow start. What caused this and how did you guys rebound? Has the league caught up to the mighty Savages?
Can't really say it what caused it but when you are the champions you are going to get everyone's A game. 516 and Ducks came out ready to play and we didn't match their intensity but we have been on a roll lately and hopefully we are peaking at the right time .
Who's the Savages biggest competition this year? What are you looking forward to rest of season? List us the 4 teams you think will make it to the AL semifinals.
Savages/Ducks/516/Mets, I wasn't there for the Ducks games but they are a perfectly balanced team with speed n defense but 516 offensive firepower is scary, they are the only team that can match us up and down the lineup so it's going to be a great series if we see them in the playoffs.
List three players you never played with and would like to during your SASL career and why?
Pragnesh , Ahmed Mo and nick Yip.
Nick Yip- on a ton of teams but it would've definitely been fun to see what we can do in the sasl.
Ahmed Mo- loves talking to hitting like me definitely could've learned a few things from each other.
Pragnesh- play with him on outside team , great player and even better team mate , but mostly for the scotch tasting after the games.
Your teammates have called you a batting guru. For all the SASL rookies and newbies out there, give us some tips on batting. What are the most important things for a softball swing? How is softball swing different than a baseball swing?
Consistently is the key , I always tell guys stay with the same stance and work on things during practice not during the game . That's how you mess yourself up . You can stay balance , think LC/RC and the inside half of the ball . You do these things correctly you will be successful. They both have the same principles but mostly you need to be able to generate your own power in softball ie walk up to the ball or a high leg kick, again things You work on during BP . Remember BP isn't a hrcontest it's to practice on stuff.
Outside of softball, what do you do? Where do you work? What are your passions?
I work at a logistics company which is the family business out in New Jersey ,(Deep Carrier )mostly we deal with garments that are shipped out the sea ports , I run the day to day operations, dispatch , field work etc . I'm just a big sports guy , love working out , snowboarding was another one of my passions been all over North America on trips . I mean I try to be as well rounded as I can as my teammates can tell you I usually have a opinion about everything 😆
Last question your Savages teammates wanted me to ask you and please be honest: Did Yasar really deserve the Finals MVP last year?
This is a tough one because I play with Yasar during the weeknights and he treats his players well , so I'm going to just say this … he drives a really nice car.