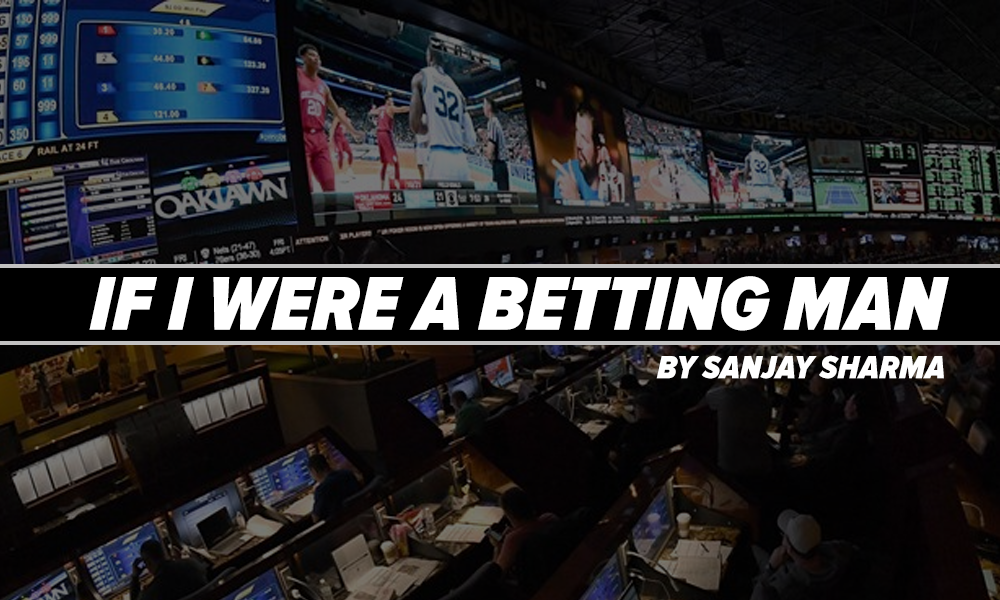 The picture is taking shape!
Scorers Vs Troopers
Game 1
Scorers +6  
Game 2
Scorers +6
Game 1 – The Prediction Scorers 16- 8
As the summer winds down, so does the season for these two teams.  Week 8 will be a battle, between two teams that had high aspirations when the season started.  Both teams never played to potential are both just playing out the season. Troopers to their credit, have battled all season.  Now they look for that 1 elusive win. Looking at the schedule, this is the week. I don't believe it will happen, Scoobies win game one by over 6 runs.
Game 2 – Scorers 13-4
Much of the same in game 2, the Troopers will battle but will have nothing to show for it.  No team wants to be the team that lets the Troopers win. Scooby and his team make sure it doesn't happen this weekend.  They get ahead early, and keep pouring it out. They win game 2 by 6 or more again.
Mighty Ducks Vs Empire
Game 1
Empire +2
Game 2
Ducks +3
Game 1 Empire 11-8
Who would have seen this coming?  When the season started, no one could have predicted the Ducks would be undefeated at this point.  Will this be the week that I come crumbling down? The answer is yes, Empire, with Chris, Mike, and Prince will make sure that the Ducks lose.
As good, and balanced as the Ducks are, Empire will find a way to win game one and keep their playoff hopes alive. In a great defensive battle, timely hitting, and big plays will go the Empire way.  After 7 hard played innings, game one will go to Empire by 2 runs.
Game 2 Ducks 10-7
Game 2 will be just as highly contested as game one.  The only difference is that the Ducks will have to start a new winning streak.  Look all good things must come to and end, and the
Ducks have played all season like the best team in the SASL.  They start a new winning streak, and win game 2 by a couple of runs. Locked into the #1 spot, a win just gets them ready for the hard test ahead.  So win they will, but after their 1st loss of the season.
Outlaws VS Savages
Game 1
Savages +6
Game 2
Savages  +4
Game 1 Savages 14-6
Savages look to continue their winning ways, game one will see them do that.  In a hard battle, with plenty of playoff implications Savages show why they are still the champs.
2018 has been a roller coaster ride, but the champs are finding their groove. As the weather has gotten warmer, so has their hitting.  Game one will be close for a while, but Pavy, Hash, and Jermiah will be too much for the Outlaws to contain. Savages will cruise to a win after the 3rd inning.
Game 2 Savages 13-6
Knowing they can't have a letdown, Savages come out hot in game 2 again.  Outlaws show why they are a force to be messed with and keep battling. Timely hitting by the Savages, deal a big blow to the outlaws playoff hopes.
Hash and crew ill win game 2 by 4 runs or more. The playoff picture in the AL will get even more interesting after this.
516 vs Mets
Game 1
516 +4
Game 2
516 +4
Game 1 Prediction 516 wins 12-7
On a weekend filled with big playoff seeding matchups, this is another one.  If either team can sweep, they will take a strangle hold on the 3 seed, and avoid that dreaded play in game.  As always with these two teams, you will see great hitting and fielding. Both teams know they must win, so I expect this to be a dog fight.  After all is said and done, the 516 boys will find a way to win game one by at least 4.
Game 2 Prediction 516 wins 14-7
So over the last few weeks, we have seen team 516 alternate wins.  One game they look unbeatable, one game they look disinterested. Will that be the case this weekend, I don't think so.  Knowing how important these wins are, 516 finally shows some heart and hunger and sweep the Mets. It wont come easy as the Mets are just as hungry.  Ramy and Harp will do what they have all season, and hit. Somehow they fall a bit short, and 516 will win by 4 again.
Trend of the Weekend –  Playoffs!
With only 4 weeks left, teams are battling to have a shot at the big dance.   Lots of questions remain and this is the week that some might get answered.
Will the Ducks go Undefeated?
Will the Savages hold on to the #2 Seed?
Will 516 show they are true contenders and finally clean up their act?
Who will miss the playoffs, Empire,Outlaws, or Mets?
Will Sunil and the Troopers win a game this season?
Will Scooby and crew find a way to creep back in this thing?  They have 10 games left, why not make it interesting?