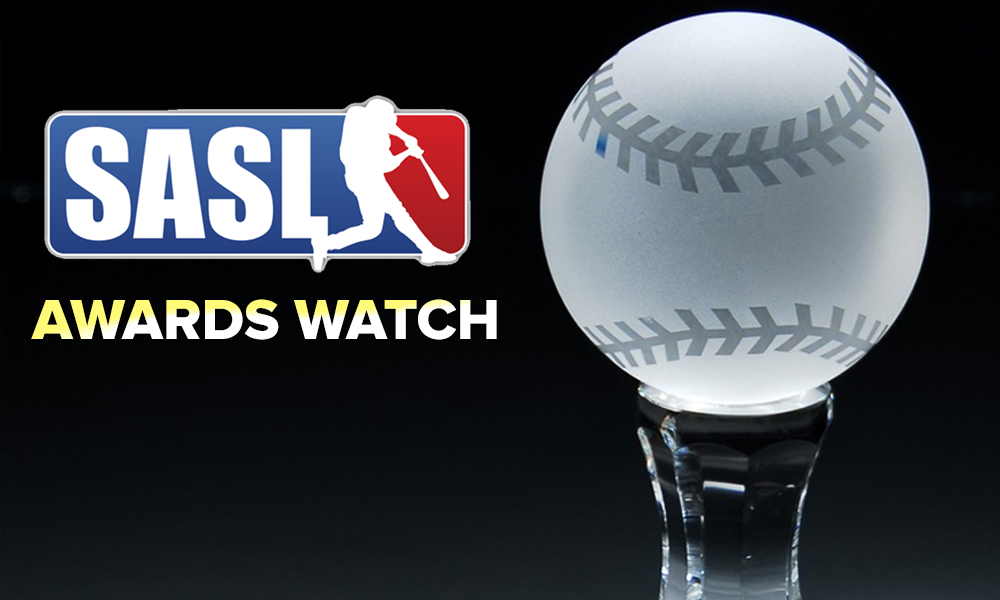 Awards Watch – Rookie of the Year Edition (NL)
Rookies start the season off with little expectations and take some time to find their groove. Mid way through the season the rookies who have really made an impact start to shine. It's still a little too early to decide on the award but it's a strong indication on who's going to continue performing. The one thing I have seen is the lack of power in this rookie class.
Stephen Raia (Purple Reign) – Starting the season off with a .800 average on one of the best teams in the league is an impressive feat. Right from the beginning he was ready to contribute to his team's success. Although his average is now at a .600 with 7 RBI's, it's still higher than a lot of veterans in the league. It does not seem like he has hit the rookie wall yet and continues to perform at a high level. If he can continue this display of hitting then he will surely help his team out in the long run.
Cesar Sabillion (nWo) – Even though they have had a disappointing start to the season, Cesar has stepped up for his team. Currently batting a .538 and second on his team in RBI's at 13. If this team is going to compete they need to have more baserunners for him to bring in. Once the team turns around and gets out of this slump, they will need Cesar to step up and contribute.
Arlo Rivera (Strike Force) – The headache team of the league. Arlo has been good during his rookie campaign, batting a .531 with 8 RBI's. Strike Force has been a tough team to play this year, they are gritty and don't give up. He is one of the leaders on his team already and will need to continue if he wants to jump up the standings. Next week their playing a weak dynasty team so let's see if he can guide his team to victory.
Ricky Meier (Purple Reign) – A bit on the older side but that hasn't stopped him from performing at a high level. Batting a .500 with 9 RBI's, he has been a great addition to this team. He is also an anchor on defense, playing some great third base. With his team currently fighting for the first seed, he will need to step his game up for the rest of the season.
Isidiro Diaz Jr. (The Ones) – They had a such a hot start to start the season but have definitely cooled down big time. The Ones should be able to turn it around with the team they have. Isidiro currently batting a .478 with 13 RBI's, good for third on his team. If this team is going to turn it around, Isidiro will need to increase his average and get on base more. The one thing going for him is that fact that he is the only rookie with a homerun so far.