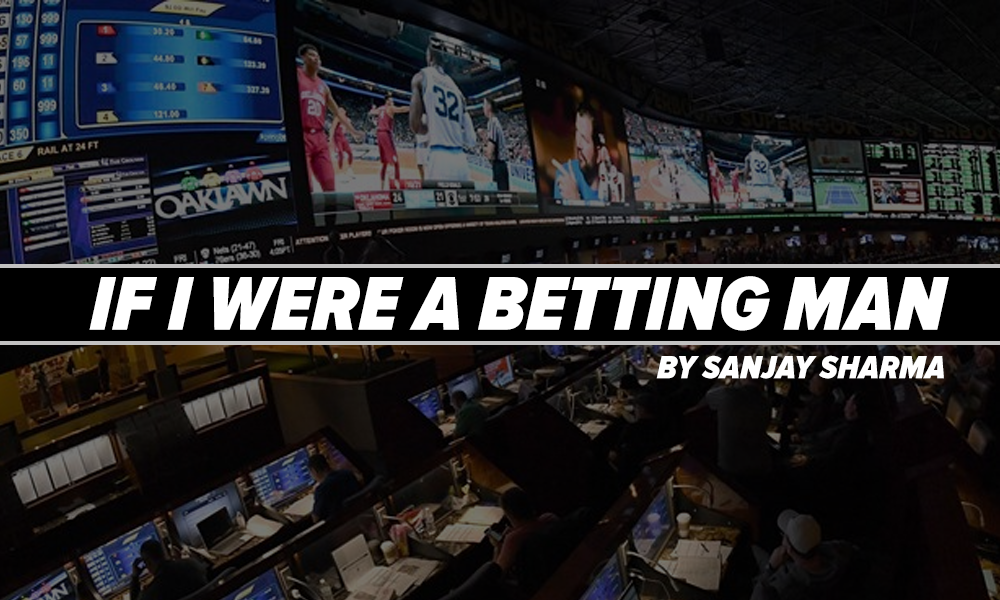 Mets Vs Savages
Game 1
Savages +7
Game 2
Savages + 8
Game 1 – The Prediction 17-10
So, if I was a betting man I believe the Savages will sweep the Mets this weekend.  Game one, I have them as a 7 point favorite. The reason being, is they got swept last weekend, and Hash will now have to re think his "lets talk Hash" segment.  All jokes aside the champs are angry and off to a really rocky start. If they start the season 2-6 it is going to be hard to see them making the playoffs. I think the core of Hash, Pavy, and Charlie are too talented and have too much pride to have that happen.  Look out for the defending champs to come out the gates quick, pour it on, and win by 7.
Game 2 – The Prediction 16-7
Having played against the Mets they are a tough bunch, the start off game 2 on fire, but flames go out fast.  Defense and Age plays a big part, as the savages defense makes some key plays, and the boys in blue orange get worn down a bit.  Savages take the lead by mid innings and do not look back. Even though Ramy will be a beast all day as usual, Savages sweep and win game 2 by 8.
Scorers Vs Empire
Game 1
Empire +6
Game 2
Empire +8
Game 1 Prediction 20-13
Game one is a back and forth battle, Scorers score, Empire one ups them, and it keeps going that way to the middle innings.  Finally, Empire gets command of the game, around the 4th inning and never look back.  Defense is a big part of this and Empire is fantastic on D.  Scorers make a few key errors and just can't hang with the well-rested Empire team (sweep last week via forfeit ☹ thumbs down to Outlaws).  In the end Empire pulls away and wins convincingly by at least 6.
Game 2 Prediction 20-10
Game 2 is not much different from Game 1, Scorers gives a valiant effort, headed by the big bats of Dan and Shaz, but at the end of the day they can only do so much.  Empire once again relies on their fantastic Defense and makes this one a laugher. Scooby is going to have to get his troops in order, as it will be a tough road to the playoffs.  The two losses coming this weekend will not help as they eventually lose game 2 by 8+.
Outlaws vs Mighty Ducks
Game 1
Mighty Ducks +3
Game 2
Mighty Ducks +6
Game 1 Prediction 13-9
This will not be the week that the undefeated Mighty Ducks, lose a game.  They face off against another well rested team in the Outlaws, who forfeited 2 games last weekend.  Hopefully that does not come back and hurt them at the end of the season. In a division this competitive every win counts.  So now to the game, It will be a back and forth contest all day. Sometime around the 6th inning the Mighty Ducks will take control slightly, and find a way to sneak out the win.  Good Defense and very competitive by both teams, I can't see this being a blowout. At the end of game, one the Ducks are mighty and find a way to win.
Game 2 Prediction 16-9
Game 2 is no different than game 1, and I believe it will be just as competitive.  Sometime late in the game the Ducks find a way to take the lead. I see a big hit from Saad, but then again my crystal ball has been wrong a few times 😉.  Outlaws show off, with some hot hitting, but it is not nearly enough to give the Ducks a loss.  At the end of the day Ducks stay undefeated at 8-0 and make a strong case to be ranked #1 in the AL.  This comes down to the last 2 innings but Ducks and the over.
516 vs Troopers
Game 1
516 +10
Game 2
516 +11
Game 1 Prediction 20-8
Team 516 comes out swinging Maury, Denen, Yoba, Rishi, Wahid and Jason all hit and hit plenty.  Lots of holes in the Troopers defense, leads to lots of unearned runs by 516. Looking for their first win of the year, Moe, Sunil and the boys of the Troopers fall short.  Great defense and pitching will lead 516 to a lopsided win in game one. I see 2 homeruns for Denen and Yoba joins in with 2 also. The trend of the weekend will continue as 516 will win by 10+ in this one.
Game 2 Prediction 21-7
Troopers have heart and come out swinging, a few things go right and they get up a few runs early.  Things don't change though as 516 comes storming back and shows off their balanced line up. New comers Tyler, Anthony, Ray, and Keith show off the skills and help storm 516 back into the lead.  Once 516 gets the lead early, puts the afterburners on, and storm away from the Troopers. Game two will not be much different as Troopers fall to 0-8. Leaving them wondering if they will win one this year, and hoping next week is the week.  This one is in the books early and 516 wins by 11+.
Trend of the Weekend is get out the brooms, I see 4 sweeps and I see at least 3 series being swept by over 6+ runs by the winning teams.